There's an update in the Freddie Gray trial: The 2nd officer involved was just acquitted! Details inside….
The 2nd officer in the Freddie Gray trail has reportedly been found not guilty on all charges today in connection to the death of the 25-year-old Baltimore native.
Baltimore police officer Edward Nero was acquitted on all charges after a bench trial ruled by Judge Barry Williams this morning. Officer Nero was charged with second-degree intentional assault, two counts of misconduct in office and reckless endangerment. He's one of six officers that has been charged in his death brought up by State's Attorney Marilyn Mosby.
The verdict comes a little over a year after Freddie died on April 19, 2015 in police custody. The city of Baltimore was in an uproar, to say the least, following Freddie's death with protesters sparked riots in the streets, burning down building and looting stores. 
CNN reports:
Williams' line of questioning during trial last week may have been a harbinger of the final outcome. He strongly challenged prosecutors' claim that the takedown and subsequent arrest of Gray without probable cause amounted to a criminal assault.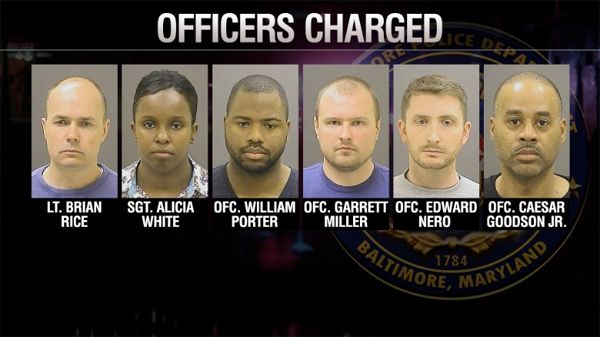 Officer Nero is one of six officers brought up on charges in Freddie Gray's death. Officer William Porter was the first officer to go on trail that ended in a mistrial back in December since jurors couldn't agree on a verdict.
There are now four more trials to go.
As we all await justice to be served and questions to be answered, do you think anyone will be held responsible for the death of Freddie Gray?
Photos: Baltimore Police Department/FB