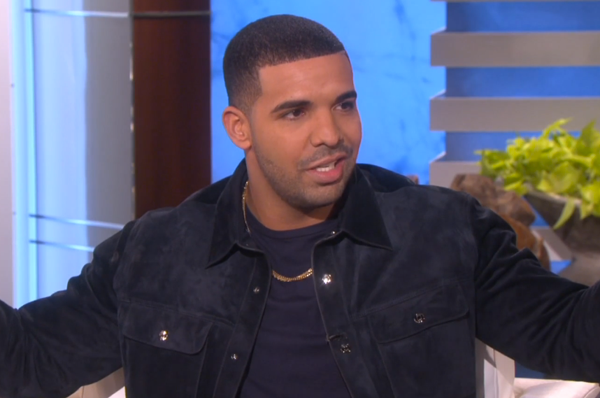 Drake made an appearance on "ELLEN" where he dished on his friendship with Rihanna and women he has hooked up with in the past. Check out his daytime TV appearance, plus get the deets on "Scandal's" return and "House of Lies" being cancelled inside….
From primetime to daytime!
After bringing the laughs on "SNL," Drake appeared on the "Ellen DeGeneres Show" while on the promo trail for his No. 1 album, VIEWS.
In a hilarious sitdown with the talk show queen, Drizzy dished on his friendship with homie-lover-friend Rihanna as he has popped up on several ANTI World Tour stops. Y'all know how Ellen likes to grill for answers, so when she pulled out a few pics of RiRi grinding all over Drake, it made for an awkward, yet funny moment.
"That's friendship at it's finest," said Drake. Ellen responded, "Me and my friends always do that," in which Drizzy couldn't help laugh.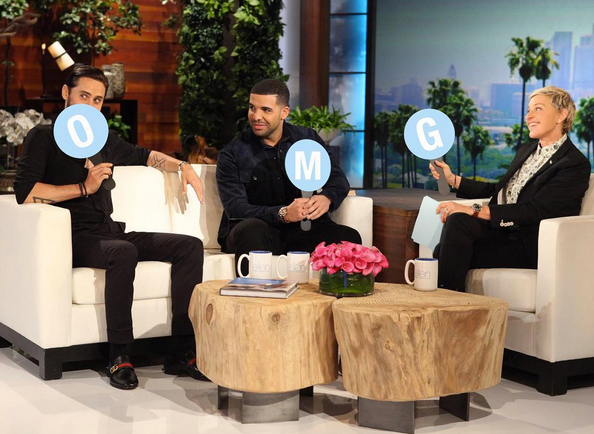 Later, actor Jared Leto joined them on stage where they played a game of "Never Have I Ever" and we learned a few things about the Young Money rapper.
Here's what he spilled:
1. Yes, he has hooked up with fans on tour. Oh?
2. Yes, he has hooked up with women twice his age. Look out cougars!
3. No, he has NEVER sent a nude selfie. Mmmhmm...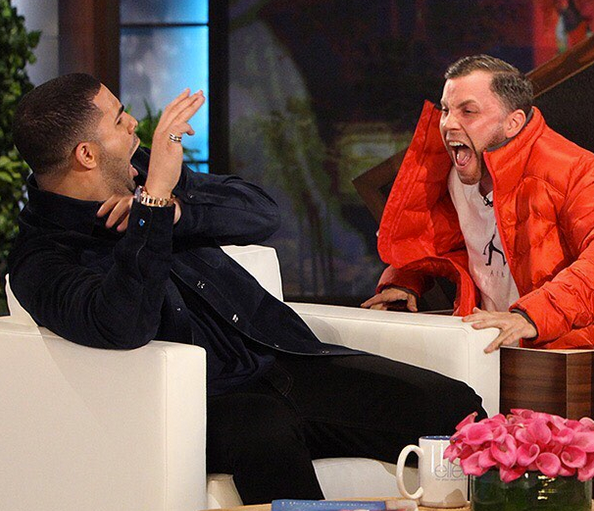 And for kicks, Ellen had a man jump out of a box that scared the #$%! out of Drake.
Peep the clips below:
Hilar!
As for the latest on your fave TV shows...
Yep, this is our face right now too Olivia Pope!
When ShondaLand's TGIT returns in the fall, it won't be the same.
Reportedly, "Scandal" has been pushed to midseason and won't be returning this fall. Sighs….
We assume since lead star Kerry Washington is pregnant with baby #2, filming had to be pushed back, which would delay the show's new season premiere.
On Instagram, Kerry made an announcement she would be taking a break from social media saying her "feeling called to be a bit more quiet and still." She posted:
Wishing Kerry and her family the best.
In other news...
The Pod has a bad hair day on the NEXT #HouseOfLies, directed by @DonCheadle. https://t.co/roFIe0UpWr

— House of Lies (@SHO_HouseOfLies) May 12, 2016
All you "House of Lies" fans, brace yourselves! The dramedy series has been CANCELLED after 5 seasons. Sucks!
It was recently announced the season 5 finale on June 12th will also serve as the series finale. Lead star Don Cheadle had a good run on the show as it earned him a Golden Globe award, three Golden Globe nominations and four EMMY nominations.
Marty Kaan & Associates close up shop next month on Showtime.
Photos: Ellen's IG/Scandal's Twitter