Diddy's son Justin Combs is all grown up.  And cuter than ever we might add.  He attended his high school prom this past weekend (pictured above), and today was graduation day.  Check out what his famous dad and mom Misa Hylton has to say about the emotional day inside, plus get a peek at his prom date...
Justin's mom Misa tweeted how proud she was and the pic above today as her and Diddy's oldest son copped his diploma:
You did it baby! @JDior_...
My baby is all grown up.. Thank you God you are faithful. #graduation #Ionaprep #UCLA
Awww.  And, of course, his famous and proud dad Diddy was tweeting away saying:
My son graduates today! Wtf! Justin is graduating High School! Words can't explain. God is the greatest!!

My son @JDior_ is about graduate highschool- I'm about to be crying yall! #ProudFatherTweet

At my sons graduation from high school. Holly shit. I've never felt a feeling like this. !!!! God is great! @Jdior_ were so proud of you!
Justin's next stop is UCLA where he nabbed a full football scholarship.  CONGRATS!
Meanwhile, if you weren't keeping up with today's Twitter foolery, Diddy got outed by a photographer, Robert Hoffman, who says Mr. Ciroc hasn't paid him for his services--to the tune of several thousand dollars.  Hoffman created a trending topic #PayYourBillsDiddy and went off.  What caused him to do so?  Diddy's Tweets about droping 2 mill in the strip club:
I think while I'm in miami imma go to a strip club and breAk my own record! Imma throw atleast 2 mill. For everyone. Not just the strippers

Ok meet at strip club. I'm payin past due rents. Student loans. Alimony and new weaves. Lol. Club info comin soon! Lol 
Hoffman responded:
"So cool dude! I worked for you in February and still haven't gotten paid or reimbursed for my expenses. Have a f****** ball."

"Infuriating when you fight to get paid by people who are bragging about throwing 2 mil around at a f****** strip club. #payyourbillsdiddy."
Ha!  Graphic designers, websites & everybody started hopping in to get justice for Hoffman. But Diddy claimed he was just joking:
Fyi the 2 mill strip club tweet was a twitter joke! If I threw away 2 mill in a strip club my baby mamas would fuck me up. Lol loosin up.
But please believe that photographer was NOT joking about wanting his cash he's owed.
And for a bonus, check out a few more pics of Justin and his date heading to prom this past weekend: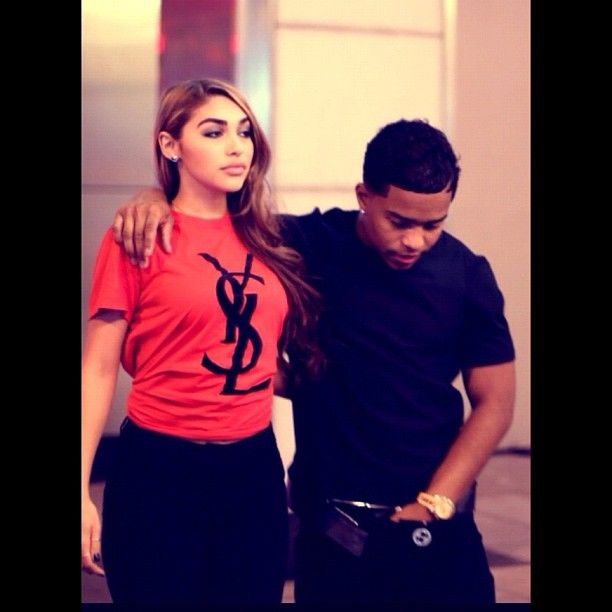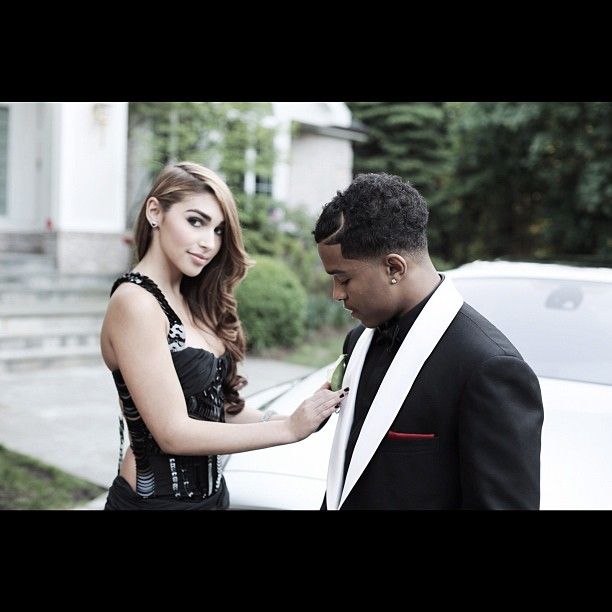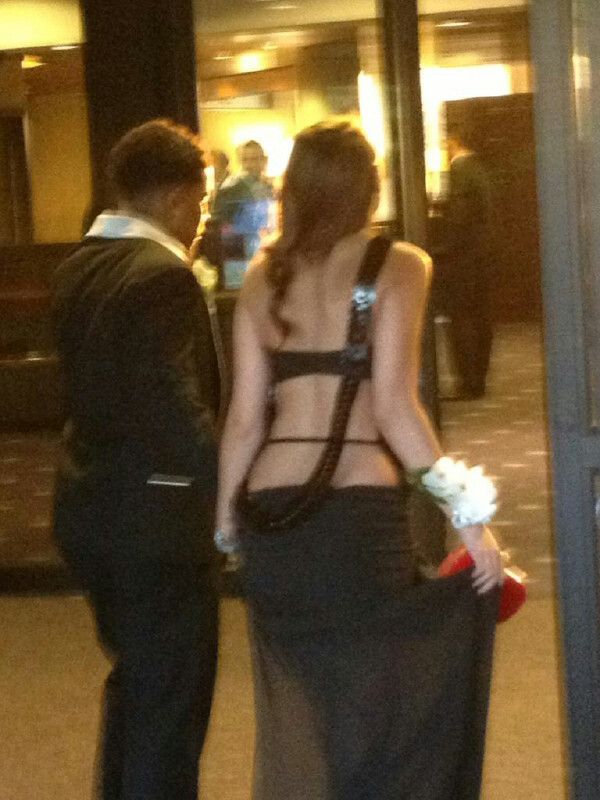 Alrighty then...
Pics: Justin's & Misa's Twitters