Janet Jackson knows how to get fab for a cause.  The gorgeous singer/actress--who just turned 46 last week--rocked a stark white Emilio Pucci gown for tonight's amfAr Cinema Against AIDS gala in Cap D'Antibes, France.
Check out her look inside....
Ms. Jackson donned a plunging keyhole halter dress in bright white for tonight's amfAR Gala during the Cannes Film Festival.  The fab chick  hit up Hôtel du Cap-Eden-Roc in Cap d'Antibes as celebs and notables raise millions for AIDS awareness during the black-tie event.
Janet paired her Emilio Pucci gown with a Pomellato diamond bracelet and sexy heel-less wedges.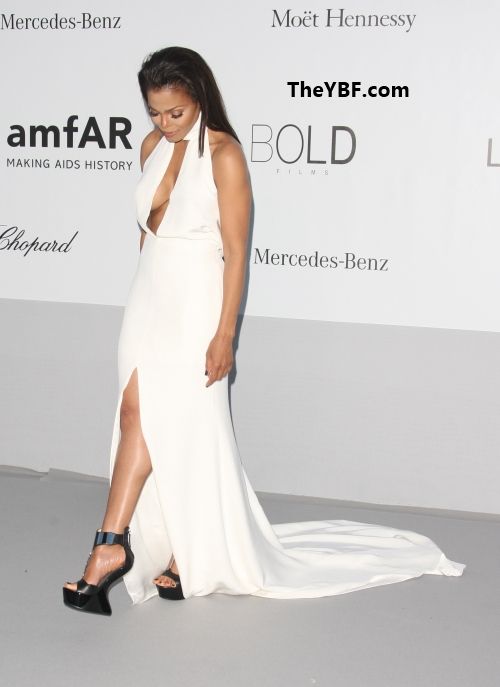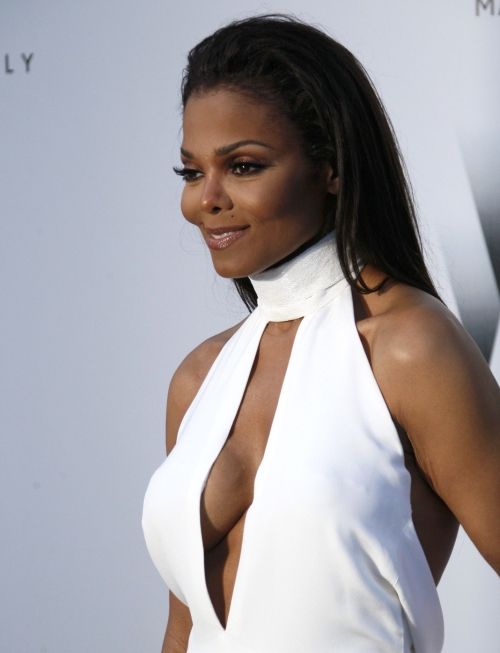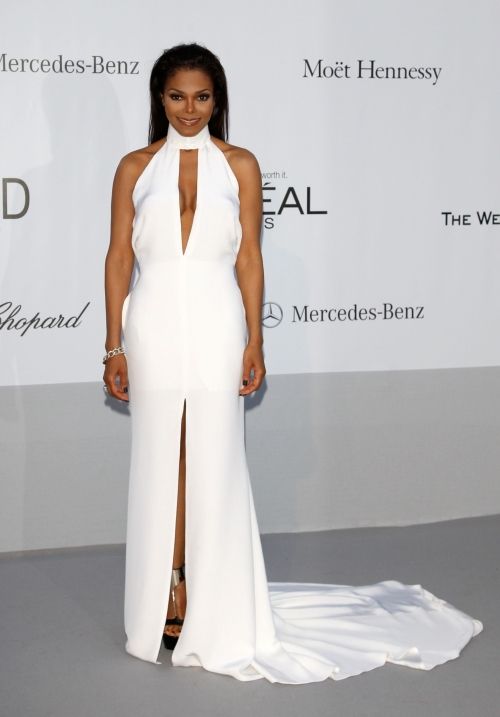 And she chatted up the press on the carpet: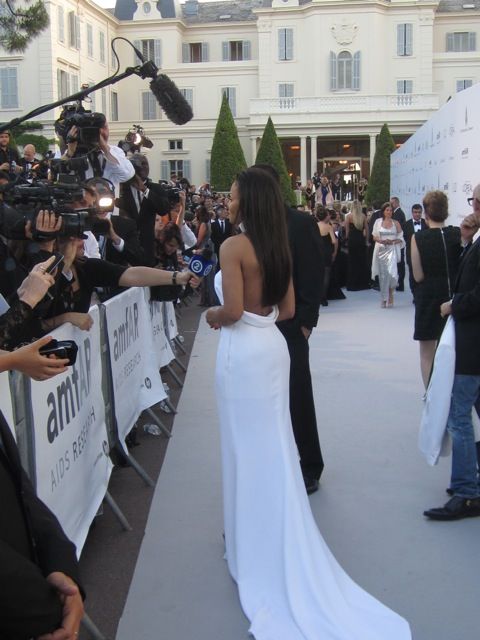 Loves it.  And if you're wondering how she's keeping her slim and trim yet curvy bod in tact, the Nutrisystem spokeswoman is speaking on that and plenty of other things (like her niece Paris Jackson and her man Wissam) in the new July 2012 issue of Prevention magazine.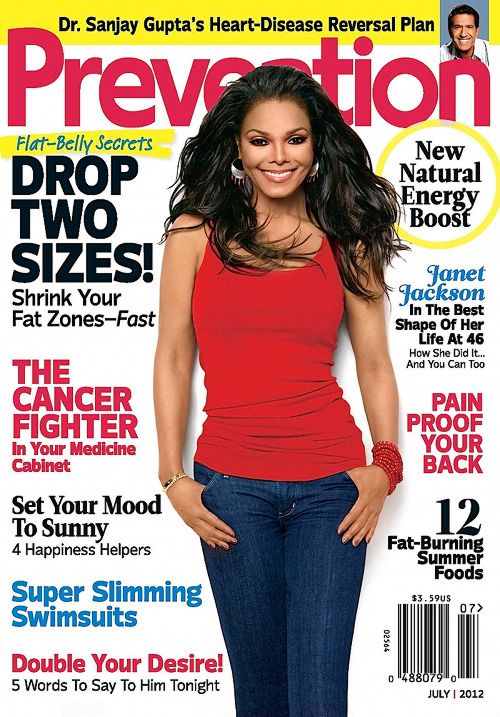 Here are the highlights:
On being the spokeswoman for Nutrisystem:

JJ: I think people really connect with the idea of someone who's gained and lost weight in a very public way, and also someone who's an emotional eater.

On being an example to her niece Paris, Michael's 14-year-old daughter who landed her first film role in Lundon's Bridge and the Three Keys:

JJ: We've spoken about the fact that you're only a child once. I think there's a time for everything, and now is not the time [to act in films]. I told her I thought she should enjoy being a kid, possibly go to college—or not—but wait till she turns 18. She's a very tough, smart girl. But it's a cutthroat industry. I wouldn't want my child to do it.

On Qatar businessman Wissam Al Mana as her soul mate:

JJ: (Laughs) Maybe. Maybe. We'll see.

On loving sweets, in addition to emotional triggers of boredom, sadness, frustration, stress and work:

JJ: Chocolate, cake, caramel apples—there aren't many things I don't love.

On health as part of the weight equation:

JJ: Health was always a concern. When I gained weight in 2005, my nutritionist was very worried. I was close to having diabetes. Even when I lost it [and] then gained quite a bit back, there was always the thought of heart disease.

On stress pushing her to the other side of the weight spectrum:

JJ: Knowing I have these problems with body image, I ask my friends and family to tell me when I've lost too much. Because I will continue to pick on myself like all other woman do, and say, 'You need to [lose] more here, more there.'

On exercise as a major part of her health regimen and loving sports:

JJ: I don't like to workout, and I get bored easily. Tony Martinez [her trainer] is great. When I'm getting ready for a tour, I'll work out with the dancers. He'll put us in teams and we'll do all sorts of drills and races.

How she feels about herself today:

JJ: I honestly don't even know what size I am. Now it's about looking in the mirror and saying, I feel good. I feel healthy.

On the dichotomy of being 5'4, sweet and soft-spoken and her identity as a five-time Grammy Award-winning artist who's sold more than 100 million records:

JJ: My songs are normally about what's going on in my life at the moment. I don't need to keep a diary.

 
The issue hits stands on Tuesday, May 29th.