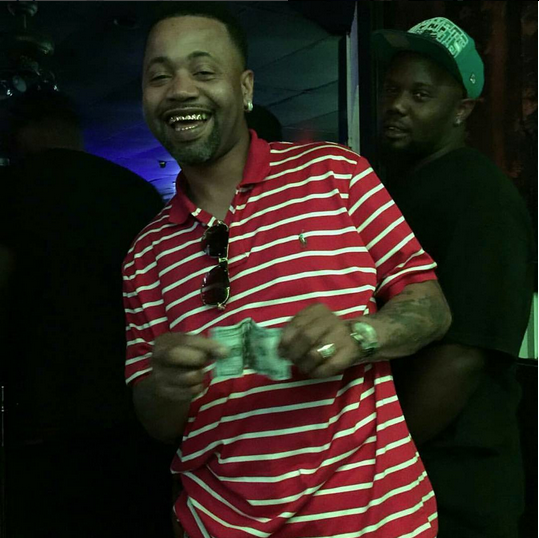 Juvenile is up to his juvenile antics, but this time it's because he wanted to stand up for his girlfriend.  Allegedly.  Deets inside on the Waffle House fight he just got himself into....
Please don't mention "hoes" around Juve when his girlfriend is present, because it won't end well.
After rolling into Greenville, South Carolina this weekend for the Legends of Southern Hip Hop tour, the "Back That Azz Up" rapper hit up the Waffle House Friday night.  And as we all know, nothing but foolery occurs in the late night hours at the Waffle House.
According to TMZ, when the rapper walked through the doors, a customer yelled out "Juvenile here, here come all the hoes now."
Juve, who had his girlfriend (original report said "girlfriend" but some say it MAY be his wife) and his crew with him, took offense tot he comment and assumed his girlfriend was being insulted.
An eyewitness tells the site the 41-year-old rapper and some of his boys jumped the customer...and it was all caught on surveillance video.
The cops were called.  But when they arrived...an hour later...no one was there to complain or to tell the story.  So no report was made.
Apparently, Greenvile cops were too busy that night to show up in a timely fashion....
Photo: Instagram