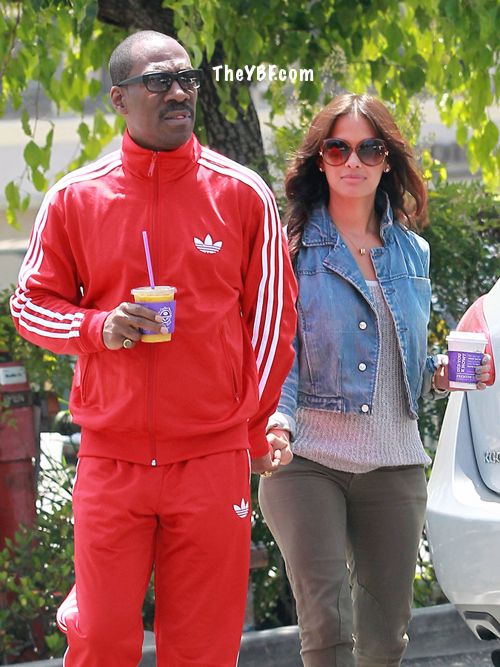 Well what do we have here?  BET's "106 & Park" host Rocsi Diaz was spotted--with a big fat smile slapped on those lips--toting around Beverly Hills today and holding hands with....wait for it.....wait for it....Eddie Freakin' Murphy.
The random twosome were seen hiding their hand holding while still gazing into each other's eyes while out on a coffee run.  And yes, we're confused by this ish as well.  Pics inside..
Is this Adidas track suit Eddie's idea of showing he can be young?  Young enough to be getting it poppin' with yet another chick almost half his age?  Hmmm...
At 28 years of age, Rocsi clearly has a thing for older men--from LisaRaye McCoy's ex husband Michael Misick to a rumored fling with 46-year-old Rapheal Saadiq to now...the 51-year-old Eddie Murphy. Of course, Eddie has a type too.  And you're looking at it.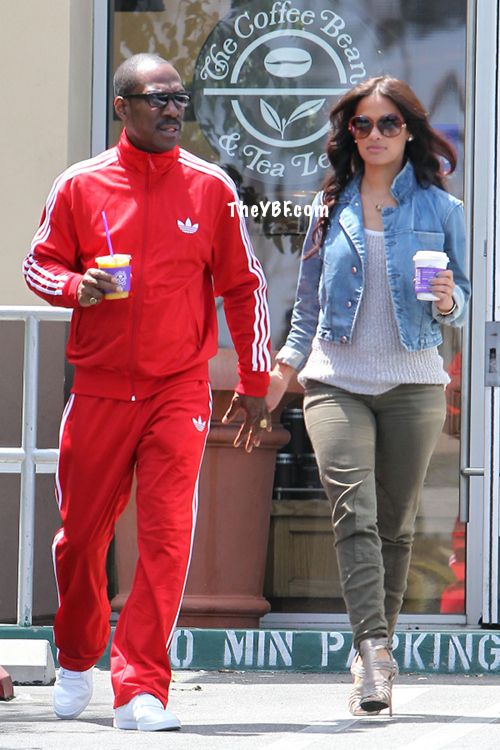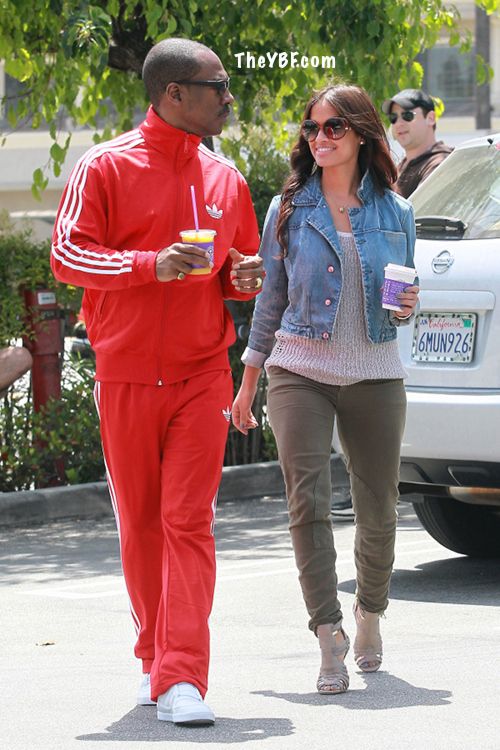 The veteran A-list actor was spotted taking the Jimmy Choo shoes wearing Rocsi to the Coffee Bean.  And from what we hear--this random pairing may be a convenient career helper for Rocsi.  Shocker.  Not only has she been trying to break into the world of acting like her BET counterpart Terrence J, but she's been writing screenplays that she hopes to shop around in Hollywood to boost her career.
I mean, that recent Gang of Roses 2 role was only going to take her so far on that Blockbuster shelf and those Netflix envelopes.  So why not get in tight--very tight--with an A-lister who can make things happen for you?  That seems to be what's hot in the streets these days. 
Rocsi didn't seem to be trying to hide the relationship too much as she smiled real big and glowed for the paparazzi cameras: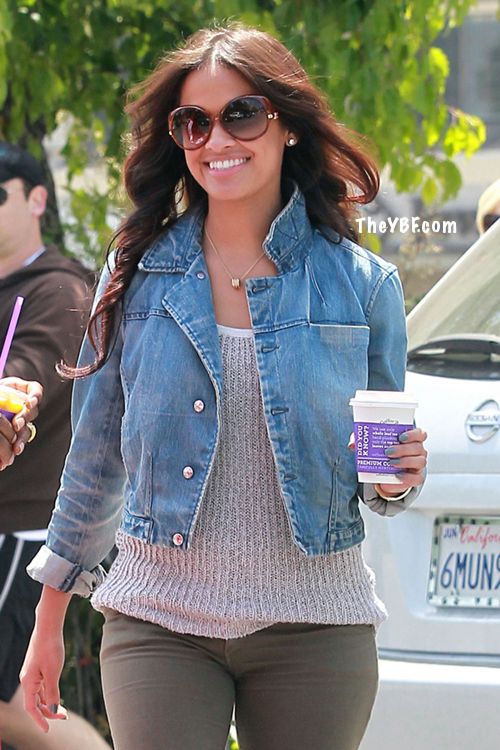 The two sped off in Eddie's Benz after getting "caught" by the cameras.  Well, this ought to get interesting....
Pics via Pacific Coast News