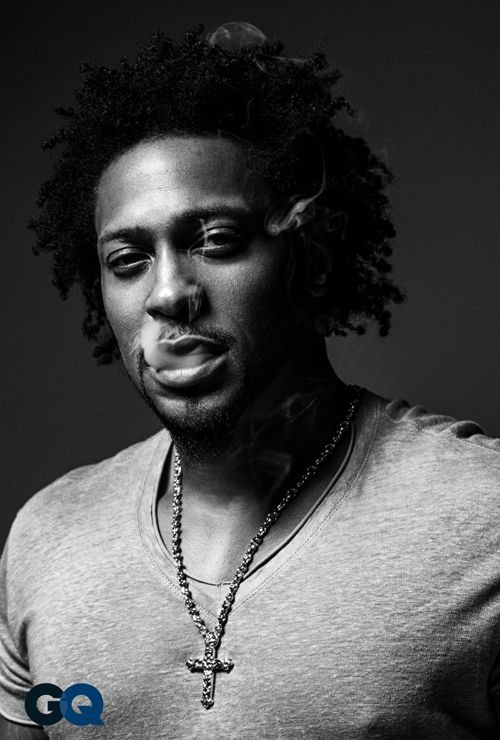 Because some folks just can't get enough of D'Angelo, we've got his outtakes from his newest spread in GQ magazine.  Check out more pics and what else he said about why he stepped away from the game, plus pics of cutie Allen Iverson returning to his former Philly 76ers home....
In the above outtake from the June 2012 issue of GQ magazine, sexy singer D'Angelo can be seen in his first photoshoot in 12 years rocking just a simple John Varvatos grey tee and a cross.  And some type of way he still scream sex.
GQ posted more pieces of his interview that were left out of the final article that was printed in the upcoming issue.  And it gives an interesting perspective into why he previously chucked deuces to the game.
Amy Wallace, who penned the interview, described parts of D'Angelo's upcoming album saying, "It is dark, dense and mysterious and makes the most of D's newfound prowess on the guitar."
And as for why he left:
"He was confused, he says, by his sudden notoriety, even as he, Lauryn Hill, Erykah Badu and others were credited with launching the 'neo-soul' movement (a label he hates). 'It counteracts the very fucking idea of what it was in the first place,' he says. 'It's black music thinking — it's black music manifested outside of the box. And when you label it neo soul, you're putting it right back in the box. How about you just call me soul music?'"
Check out more of his outtakes in GQ's gallery HERE.  And more quotes HERE.
And speaking of hotties returning to the game, Allen Iverson decided to surprise his old team last night--the Philadelphia 76ers' Game 6 of the Eastern Conference semifinals against the Celtics.
Rocking the new Reebok Questions, along with a Sixers jacket and a Lou Williams jersey, Iverson delivered the game ball to NBA referee Joey Crawford.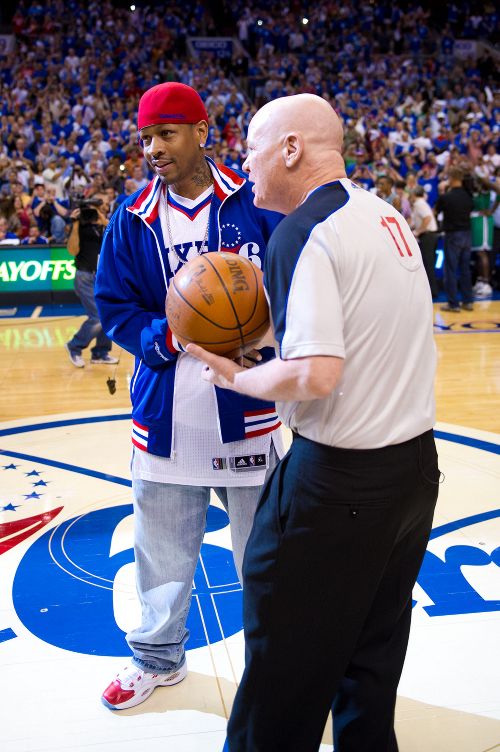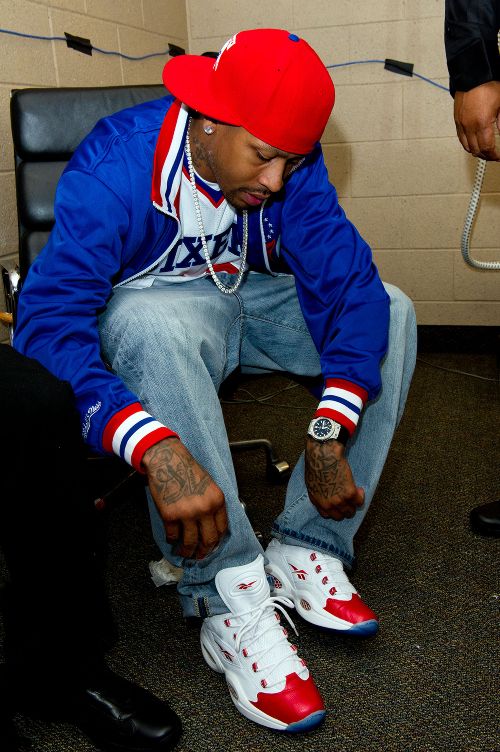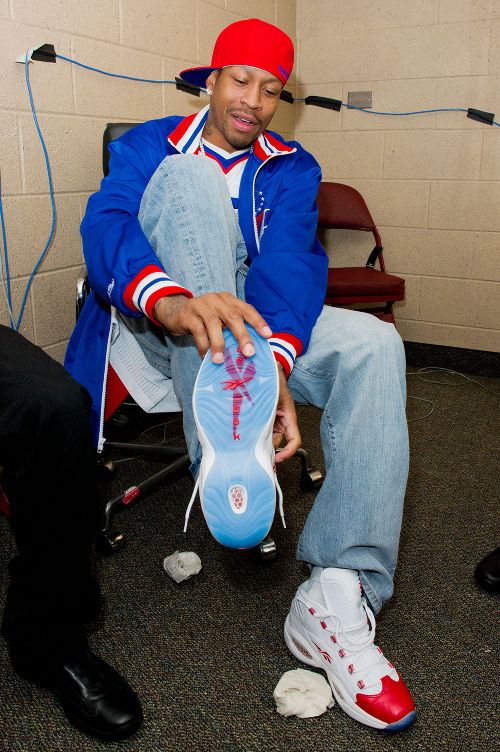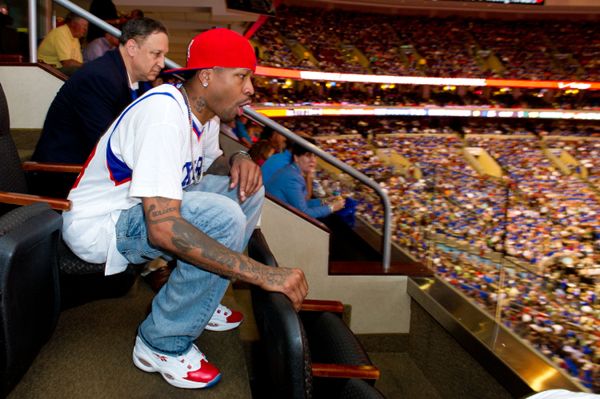 During the game, Allen--who's going through a very messy divorce--cheered for the 76ers (who won) and met with fans during half time.
Photo credits: Gregory Harris/GQ ;mcsaatchiPR