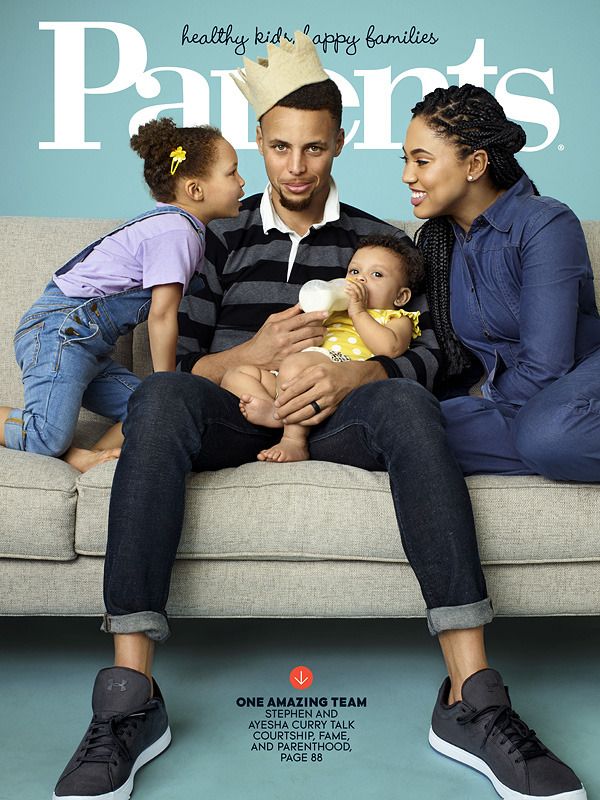 This family gives us the feels every time.  Now, Steph Curry and Ayesha Curry are covering PARENTS Magazine with the kids while letting us in on their pre-game ritual (which we'll now be staring at the tv to see), their biggest surprise since becoming parents, and their debate about baby #3....
They're one of the most YBF families in professional sports, and they wear the crown flawlessly.  Especially Queen Riley Curry.
The 2-year-old superstar, NBA MVP Steph Curry, "chef" Ayesha Curry, and 10-month-old Ryan Curry are the June 2016 cover stars of PARENTS magazine. 
Steph's handles come in handy with these two little ones.  He and Ayesha chatted up the family magazine about everything from juggling two little girls while navigating life in he limelight.  Ayesha has a possible cooking show on the way, a brand new cookbook, and takes internet memes in stride all day.  Meanwhile, Steph is putting in work on and off the court while going after another NBA championship (he's currently injured).  Here's what the fab young couple had to say about it all:
Steph on staying connected with his girls when he's on the road:"FaceTime helps me a lot. I feel like I'm at home even though I'm not. My girls get to see me, and Riley is at the age where she asks where I am and when I'll be back, counting down how many 'sleeps' until Daddy gets home."
Ayesha on the biggest surprise as parents: "The amount of stuff you get done in a day is insane. Like, what were we doing with our time before kids? I feel like I should have invented something.  Also, it's an event to get all four of us out of the house at once. When we get in the car and we've brought everything and everybody has socks on, it's like a dream come true."
Steph on the couple's pregame ritual:"We have matching tattoos. [Stephen showed off the tattoo on his left tricep of two arrows pointing at each other.] This signifies that the past is behind us and the future is in front of us, so we stay in the middle, in the moment. I smack my tattoo and she does the same."
Steph on Riley showing up at press conferences with him:"I have to walk past the family waiting room to get to the interview room, and Riley wanted to hang out with me. She had that look, like she wasn't going to take no for an answer. So I said, 'all right, come with me.' She sat up there, and that's when her personality shined bright. I tried my best to answer the questions even while feeling under the table and checking out of the corner of my eye — where is Riley? She's got a great sense of humor. Now she's the star of the family. If we go somewhere without her, the first question people ask us is, 'Where's Riley?'"
On if Riley understands her newfound fame: "No, she has no idea. . . But she is definitely aware of people taking pictures of her. That breaks my heart a little as a parent. She'll put her hand up and be like, 'Mom, she's trying to take a picture of me.' Then I give a look that says, 'Put your phone down.'"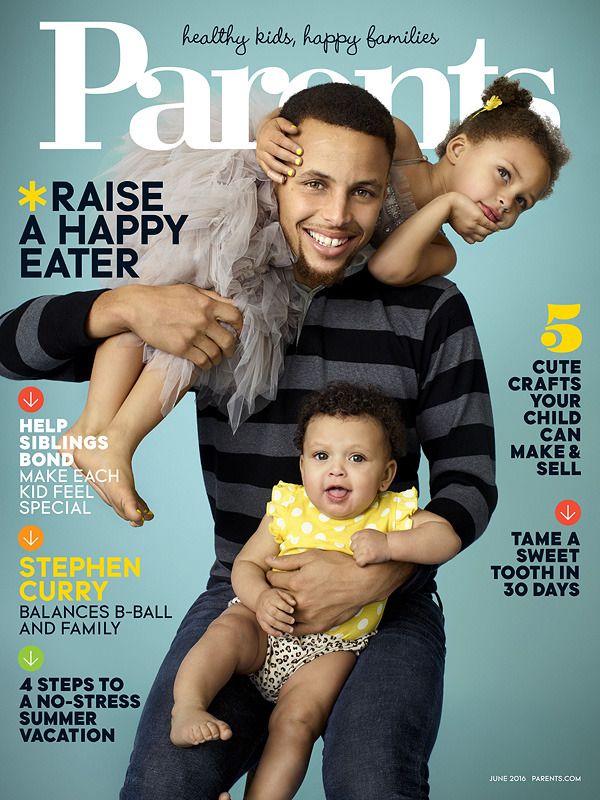 Ayesha on Steph as a dad:"The thing I love about him is that he's not too cool for school. He'll get down on the floor and play with the girls. He'll put on dress‑up clothes if he has to, and he's very patient, which is something I'm not. We balance each other out."

Steph on the girls growing up: "I think about the milestones from my childhood, and what it will be like to watch our kids go through them.  Taking Riley to her first day of school was a whirlwind. I can't imagine what middle school is going to be like, and high school, and graduation."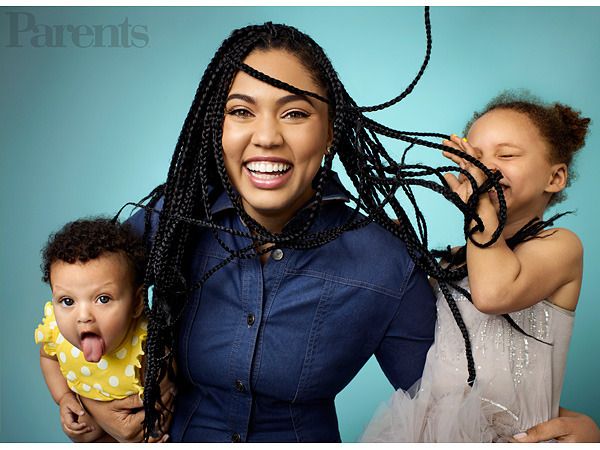 On baby #3:"We agreed to press pause and then reassess in a year or so." - Steph;  "He'd have three more kids right now if he could." - Ayesha
Ha!
The Warriors have advanced to Round 2 of the NBA playoffs, and we're sure Steoh's girls are helping him get better as quickly as possible.
Photos: Parents / Peggy Sirota