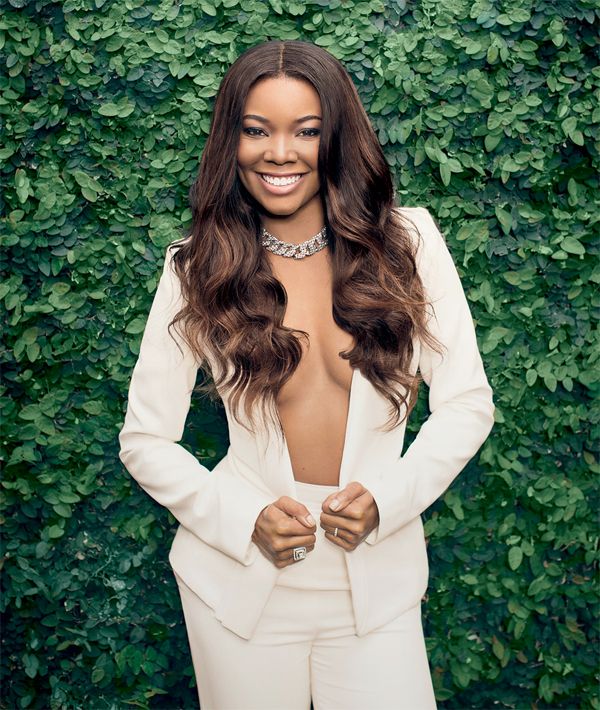 Gabrielle Union doesn't need a man to pay her bills, because she's a self-made woman. Find out what the wife and movie AND tv star dished to Ocean Drive magazine about being a boss.  Plus, she dishes about her powerful role in the upcoming slave revolt film Birth Of A Nation inside….
"Being Mary Jane" star Gabrielle Union has come a long way from her Bring It On days. She's been in the game for about 20 years and she's still wowing audiences with her array of different roles on television and in film.
The 43-year-old actress will be returning to the tv screen this fall when "BMJ" returns for season 4. And she has a host of new projects coming down the pipeline.
Outside of making her coins in Hollywood, she's also the wife of Miami Heat baller Dwyane Wade and step mom to his children. But don't get it twisted.  She's put in hard work and dedication, and it's paying off.
The YBF chick graces the newest cover of Ocean Drive magazine where she opens up about being an independent woman and how her husband appreciates it.
She told the magazine, "He appreciates my independence, and my high credit score, and the fact that if I want a Chanel bag, I'm not asking for his Amex; I've got my own."
We'll drink to that.
The NBA wife will be coming up on her 2nd year anniversary this August. She tells the magazine that it was actually D. Wade's sons that encouraged them to make it official because they longed for a "traditional family." That would explain why D. Wade had his sons help him ask Gabby to marry here with some super cute signs. She spilled,
"D and I could have gone on for a long time as boyfriend and girlfriend," she says, "but the kids were the driving force in wanting us to be a legitimate, like, real—and I'm using my finger quotes—family in their eyes. We got on board with it, and it's the best decision we could have made—not just for us as a couple, but for our family."
How cute.
Switching gears to chat it up about her acting career, the YBF chick reveals her role in the upcoming Nat Turner slave revolt film Birth Of A Nation has been her most life-challenging film of her career so far.
In the Sundance blockbuster, which inked the largest deal ever in the festival's history, she plays a small, but pivotal role that parallels her own life. She said,
"Career-wise, it gets no better than this," she says. "It's by far the smallest role I've ever taken, but easily the most challenging and the most rewarding."
"I definitely didn't want to be the chick from Bring It On to screw up this incredibly important, powerful film," she continues. "I just really wanted to—not only as an actor, but as a sexual-assault victim myself—convey the powerlessness that one feels, the voicelessness, the terror, the heartbreak, the physical, emotional, spiritual devastation. This experience was extremely powerful and moving, and it happened at the right time in my life, when I needed to find more purpose in my work. And I found it."
We can't wait to see it! It's expected to hit theaters in October.
Gabby also touches on the lack of diversity in Hollywood and how it's still "grossly unequal." She explained,
"Half the time, [African Americans] don't even get the opportunity to fail," she says. "At least let me audition, so you can say I just wasn't good enough, but most times black actors can't even get in the door. The idea that the playing field has ever been equal is a farce. With leaps and bounds of advances, it's still grossly unequal—and that goes for the Latino, Asian, Middle Eastern, and LGBT communities as well. We've made strides, but if Hollywood is really going to mirror the world that it's catering to, we have a long, long way to go."
True story.
You can read her full interview and check out a behind-the-scenes clip from the photoshoot here.
In the meantime, peep her gorgeous spread below: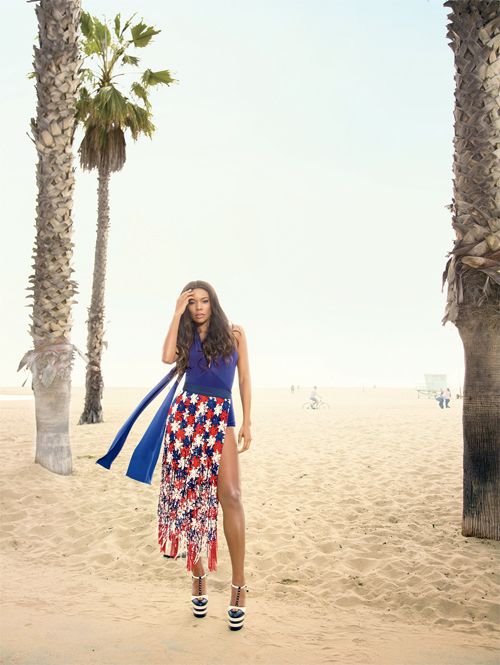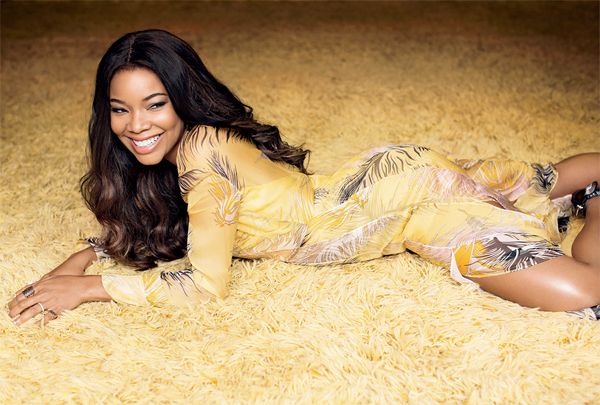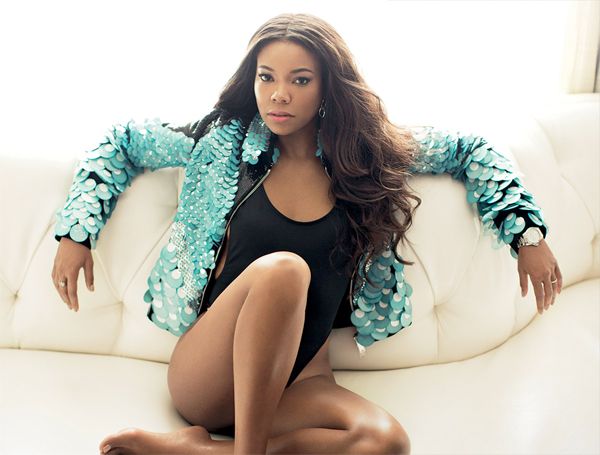 Next up for Gabby? She will be starring in films Sleepless Night, alongside Jamie Foxx, and A Meyers Christmas, opposite Kimberly Elise, Danny Glover, Mo'Nique and more.
Meanwhile....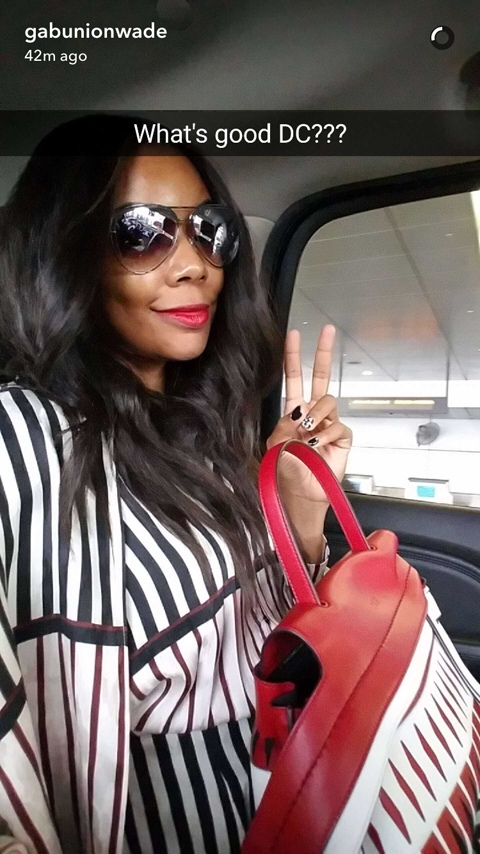 Gabby's headed to D.C. today, possibly for the White House Correspondents Dinner Saturday night.
Photos: Ocean Drive/Gabby's Snap