A group of powerful women gathered at the Library of Congress yesterday to kick off the Congressional Caucus on Black Women and Girls. Black Girls Rock! CEO Beverly Bond and Sandra Bland's mom Geneva Reed-Veal were in attendance and gave moving speeches. Deets inside…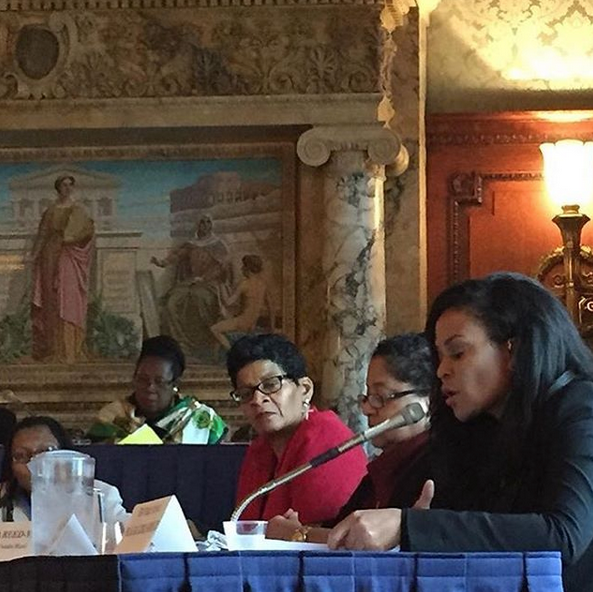 Yesterday, a group of powerful women convened at the Library of Congress to launch the Congressional Caucus on Black Women and Girls. Back in March, three black women in congress, U.S. Reps. Bonnie Watson Coleman (D-N.J.), Robin Kelly (D-Ill.) and Yvette D. Clarke (D-N.Y.), made history when they announced the formation of the first and only Congressional Caucus on Black Women and Girls, according to the Huffington Post.
The room full of influential black women declared to have their voices heard and to longer be left out of policy decisions and discussions. Amongst those women were Beverly Bond, founder and CEO of Black Girls Rock!, and Geneva Reed-Veal, mother of the late Sandra Bland who lost her life while being held in police custody in Texas last summer. 
Beverly Bond presented the most compelling response as to why the Black Girls Rock! affirmation is so important. She said:
"The affirmation Black Girls Rock! Is a necessary and powerful response to the tremendous neglect that black girls feel when they grow up in a society where they are often underrepresented, misrepresented or completely overlooked."
YAS! We totally agree. Peep the clip:
Sandra Bland's mother also spoke during the meeting: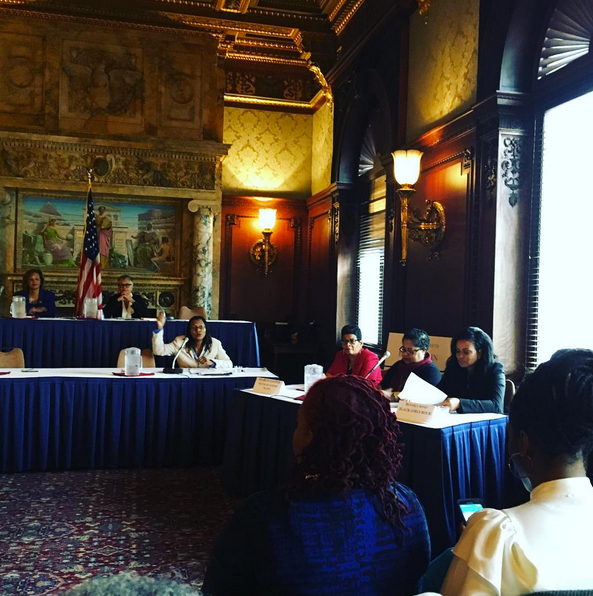 Geneva Reed Veal gave a riveting testimony where she urged the other ladies in the room to not just talk about it, but BE about it.
She said:
"So, I don't come here playing games with you all. I don't come to sit and be a part of a caucus where we talk and do nothing. You, you, you, you don't know my pain. God forbid you go up to another grieving mother and say you know how she feels, that is a lie. Unless you have lost a child. Am I angry? Absolutely. I'm not angry enough to create a riot where I burn things down, but I will create a riot, I will set off so that people will understand that this is real. Movements move. Activists activate. We have got to stop talking and move. So I leave you with this: it is time to wake up, get up, step up, or shut up."
Say it!
We're loving the fact black women's voices are starting to be heard and we hope these type of meetings and conference continue to help the advancement of our beautiful black women.
Photos: @BlackGirlsRock/@glenda_nicole