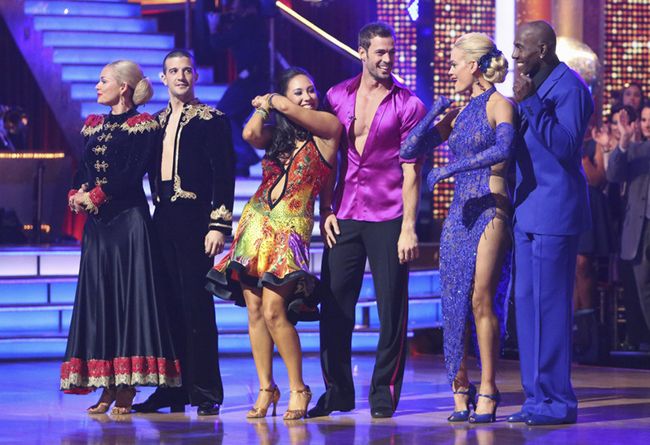 Last night, a new "Dancing With The Stars" pair was crowned the champ and recipient of the Mirror Ball trophy.  Find out who it is inside...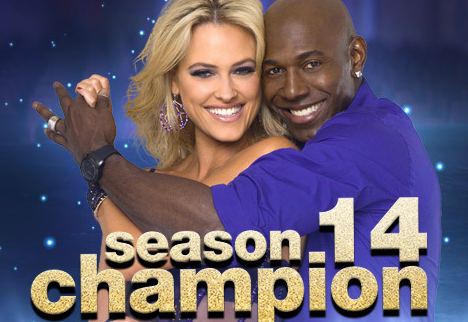 Congrats to Greenbay Packer & Superbowl champ Donald Driver!
Gladys Knight sang a song to a montage that served as a tribute to Season 14.
And then it's results time: Finishing in third place for the season is William and Cheryl. Katherine and Mark take second place. And the winners of the coveted Mirror Ball trophy and Season 14 champions are Donald Driver and Peta Murgatroyd!  The twosome raked in the perfect and almost perfect scores all season.
After the other final 2 contestant pairs hit the floor for a final throw down, Donald and Peta hit the floor to perform one final Cha Cha Cha last night.
Watch the extra excited pair during the final results reading:
And one of their final dances:
Congrats!  Donald said winning the Mirror Ball trophy felt like winning the Superbowl (again).