Ludacris' talented daughter, Karma Bridges, hit the stage in Atlanta recently where she performed songs from her educational website, Karmasworld.com.  See pics inside as well as Bobby Brown's "Don't Let Me Die" video featuring his fiancee Alicia and listen to the new track from Far East Movement featuring Cassie.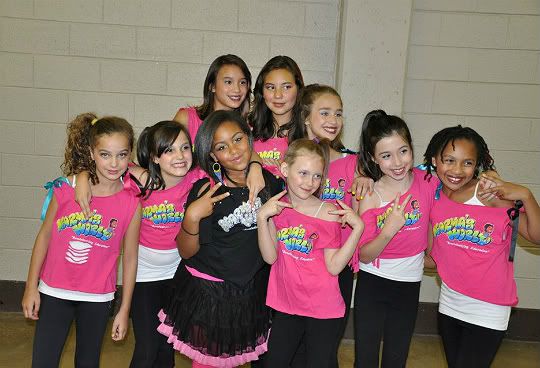 10-year-old Karma Bridge hit the stage last week in Atlanta at the Macon Coliseum.  She performed a few of her educational tracks alongside other young talented teens/kids.
The OMG Girlz performed too.
Diggy Simmons also hit the stage.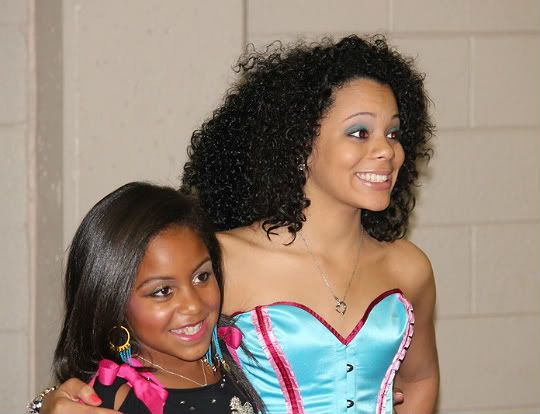 She later posed with new talent Destiny Underwood.
And Bobby Brown is back.........
Bobby Brown has released the video for "Don't Let Me Die" off the upcoming Masterpiece album (June 5).  The video is composed of cutesy personal footage from his island travels (which may or may not have been shot specifically for this video) so his leading lady is, of course, his fiancee Alicia Etheridge.  Talking about the song, he said:
"I was hands on with the concept of this video, and I am looking forward to having my fans see it. My brother-in law and I had a great time shooting in Jamaica."
Don't forget to catch Bobby performing the song live on May 28th, as part of the TODAY Show Rockefeller Plaza Concert Series and on "106 & Park" May 29.
Also in music....
The Far East Movement ("Like A G6") invited Cassie to hop on the latest electro-bass track "Fly With U."  The song will appear on their upcoming album Dirty Bass, due June 12.  Kev Nish talked about the Dallas Austin-produced track to Rap-Up.com saying:
"It's kinda that love song where you're at that rave, you're at the dance party, maybe you'll find exactly the person you're looking for.  When the music's bumping and the night is that one where you're just living the life, you want to fly with that girl to wherever."  
And about Cassie, he said, "She brought a super sexy, cute vocal.  We got that group crush."
As do many....
Photos via BlackCelebKids