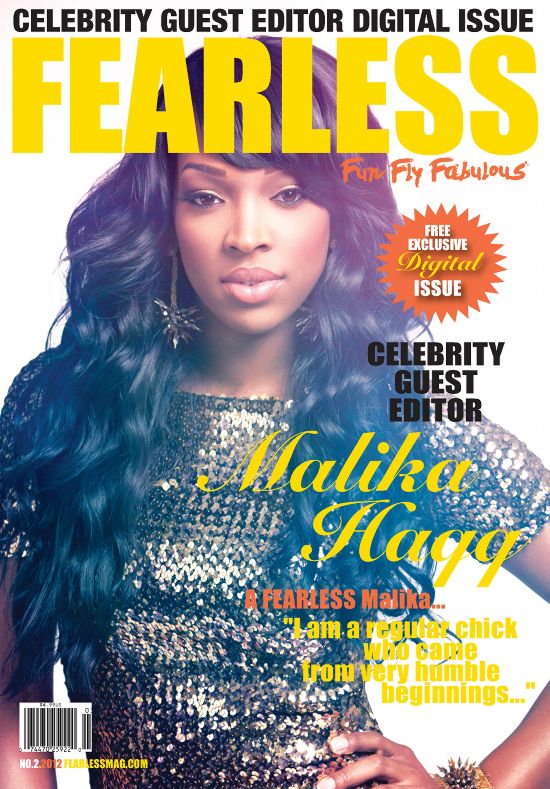 For the magazine's second issue of 2012, actress Malika Haqq, also known as Khloe Kardashian Odom's bestie and sidekick, is the fab cover girl and Celebrity Guest Editor of FEARLESS Magazine.  TheYBF.com has the first look at the girl who knows how to speak sense into her friends...while suffering the same love & life pitfalls as everyone else. Check out pics of her sparkling in a sequined dress for the cover inside...
For the cover, Malika is rocking a sequined Janey Lopaty Vintage dress and earrings and bracelet by Trina Lavish Jewelry.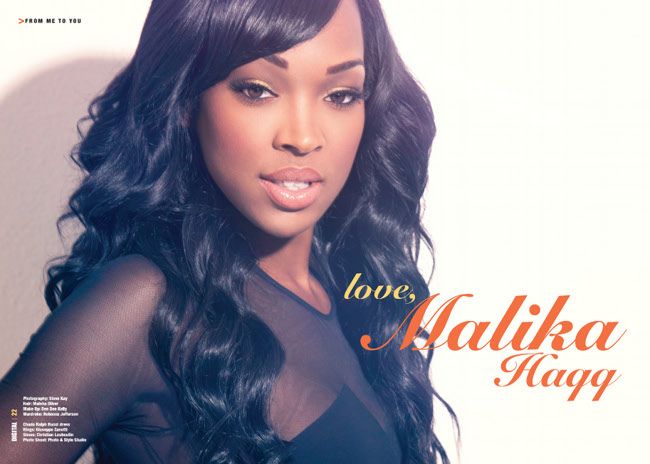 We've been fans of 29-year-old Malika (and her twin sister Khadijah) Haqq since their hilarious roles in the film ATL.  And in a Chado Ralph Rucci dress (above), the "Khloe & Lamar" star is looking cute as usual.  The cover shoot took place in Los Angeles at By Photo & Style.  And of course, the "Khloe and Lamar" reality camera crew was on site.
As the Celebrity Guest Editor for this issue of FEARLESS magazine, Malika spent hours contributing her own personal touch throughout the magazine. So you can discover her favorite accessories, make-up secrets, fashion picks and other favorite things.
FEARLESS Magazine Publisher, Arian Simone, dished on why they chose the actress as their cover subject:
"We are honored to have Malika Haqq as our next guest editor.  Malika has great energy, she is always smiling and full of life; her presence alone lights up a room. I wanted our readers to get to know more about the woman they see every week on the 'Khloe and Lamar' show. We as a publication look forward to bringing you guest editors who exhibit the same positivity, encouragement and inspiration that FEARLESS Magazine represents to all readers."
Looking pretty Malika. Check out FearlessMag.com for more details!
Credits: Editor at Large & Hairstylist: Maisha Oliver/Stylist: Rebecca Jefferson/Photographer: Steve Kay/Make Up: Dee Dee Kelly