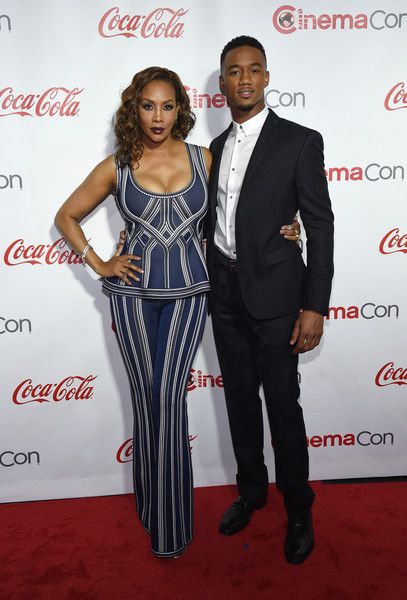 Jessie T. Usher and Vivica Fox's new Independence Day: Resurgence trailer is here.  Get it inside plus the newest drama from the Braxtons in their upcoming season...
"Survivors: Remorse" star Jessie T. Usher is starring as Will Smith's former character's step-son in the new Independence Day sequel.  Resurgence comes 20 years after the 1996 original, and it's time to save planet earth again from an alien invasion.  So just in time for Earth Day, the trailer drops. 
Check out Jessie, the fine Liam Hemsworth and more (Vivica also stars in the film as Jessie's character's mother and Will's character's widow but isn't seen in the trailer):
The movie hits theaters right before Independence Day, June 24th.
Speaking of trailers, in case you missed it:
The Braxton sisters are back up to their fightin' and lovin'.  This time, in the upcoming season, their mother Evelyn's health crisis is the topic of discussion and apparently, dissension.
Not only that, there's a big secret plaguing a member of the family's life, and Tamar, Trina, Towanda, Traci and Toni are divided on how to handle it.  Lordt.  We HOPE it's not more man drama for Trina.
All this drama means another season of 'Braxton Family Values.'  It premieres May 19th at 9/8c on WE tv.