Shaq and his girlfriend Laticia Rolle were all flirty on the red carpet at an ESPN event last night. Peep their flicks and see Dwight Howard and Royce Reed kiss and make up (as co-parents) inside…
Last night in NYC, NBA Hall of Fame Shaquille O'Neal made his way to ESPN's "30 For 30: This Magic Moment" premiere (which he stars in) at the SVA Theatre. The documentary about Shaq and Penny Hardaway's time on the Orlando Magic NBA team was featured during the 2016 Tribeca Film Festival.
Joining the former NBA superstar on the red carpet was his girlfriend Laticia Rolle. The twosome appeared to be all wrapped up in love as they flashed huge grins for the cameras. In several pics, Laticia was all over her beau, grabbing his butt and constantly gazing into his eyes.  Mmhmm.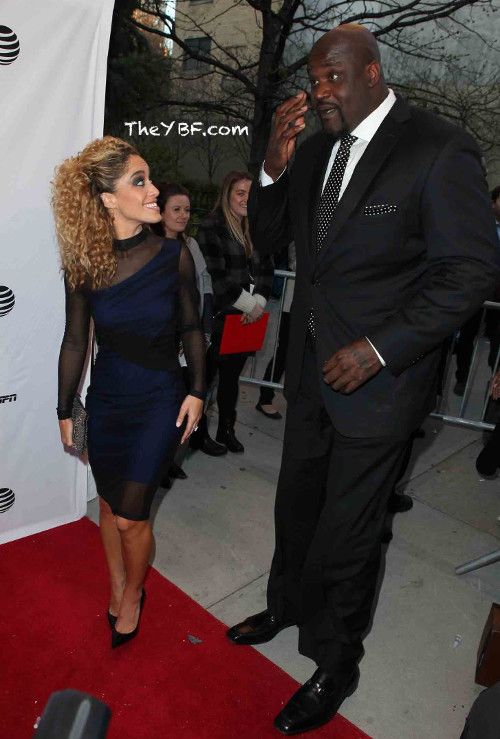 Last month, there were rumors the two had got engaged after a few eyebrow raising Instagram posts. Apparently, Shaq went creepin' into her comments section and asked for her hand in marriage in which she responded, "yes I will. Today, tomorrow and forever yours."
It's unclear if the engagement is real or fake. Ya'll know how these celebs love to stir up ish on social media. The twosome have been dating since 2014.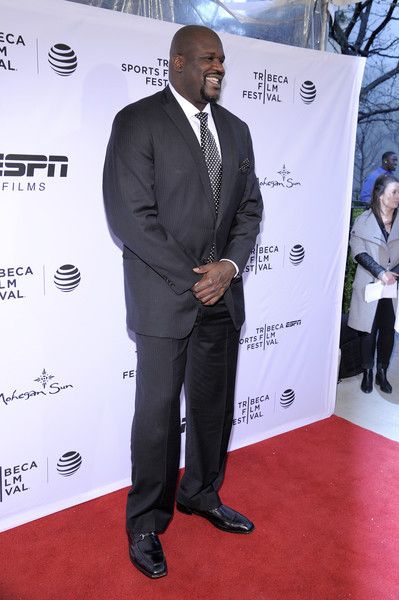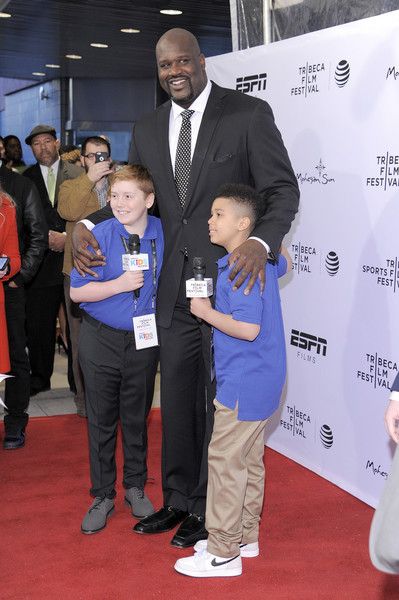 Back on the carpet, a few lucky young fans got the chance to interview Shaq and snap a few flicks.
At the afterparty...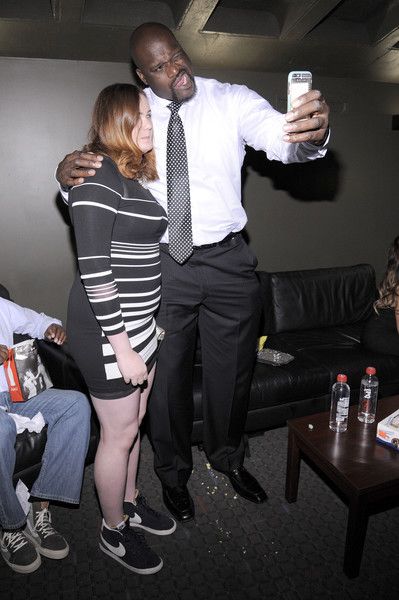 Shaq rolled into the SVA Theatre to party it up at the ESPN gala following the screening. The 44-year-old NBA analyst made his rounds snapping selfies and chopping it up with party guests. Fun times.
In other baller news....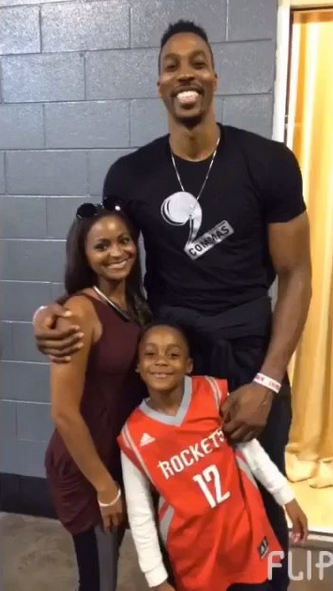 Well would you look at GAWD.
It appears former reality star Royce Reed and NBA baller Dwight Howard have finally called a truce for the sake of their 8-year-old son Braylon, ending a nasty on-going feud. Thankfully. We all remember the outright drama those two brought years ago.
Sources say family members from both sides got together to encourage Royce and Dwight to re-open the lines of communication in the best interest of their son. They agreed and decided to make peace and focus on a healthy co-parenting relationship.
Royce hopped on Instagram to share some of their new family flicks at a NBA recently. And we hear this isn't their first outing together since deciding to get along.
Well good for them!
Peep the collage of flicks below:
Photos: WENN/Getty/Royce's IG