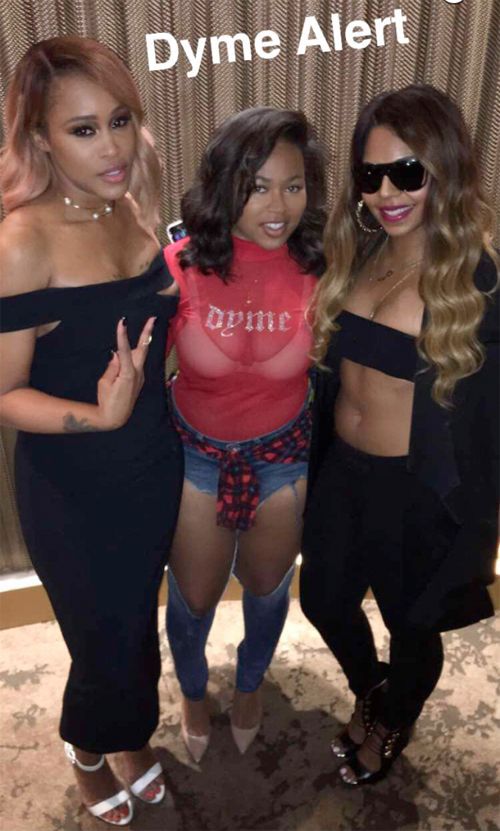 Ashanti has us ready to run down to our nearest gym to sign up for a new membership. Find out why inside….
It's clear those fruit and vegetable smoothies Ashanti drinks on a daily are doing her body hella good.
Last night, the 35-year-old singer stepped out to attend the Barbershop 3 New York premiere with her sister Shia. Chick had folks breaking their necks to get a glimpse at her showing off her tight and toned washboard abs. Hey, if you got it, flaunt it. Not mad.
In all black everything, Shanti squeezed her curves in a pair of black leggings that she styled with a mini bandeau top, a long sleeveless vest and black strappy heels. The "Foolish" singer and sister caught up with Barbershop 3 star Eve for a baddie photo-op.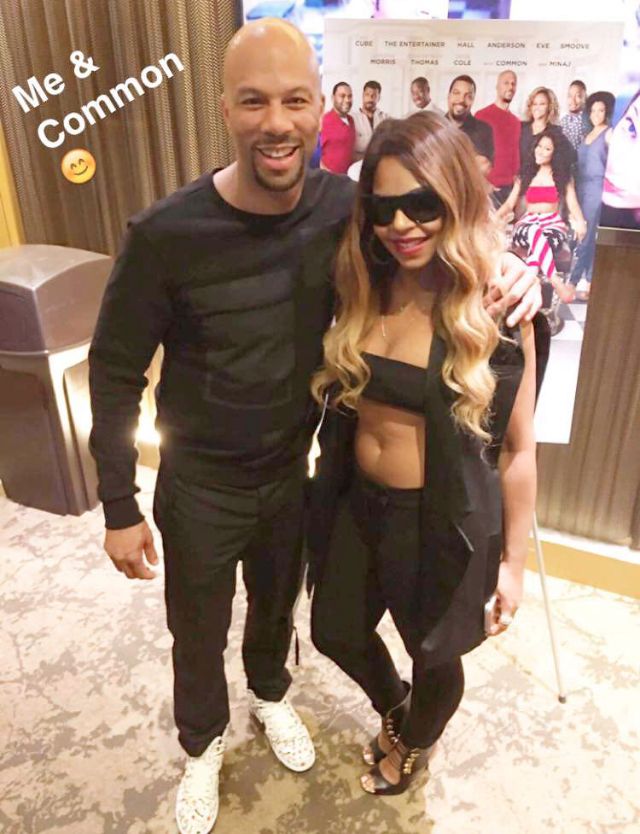 The #BodyGoals singer then linked up with actor/rapper Common who was also in the mix for the film's NYC premiere.
Then, Barbershop 3 star Michael Rainey Jr., who also stars on "Power," ran into Shanti where they stopped to snap a few pics together.
Chick's body is on POINT!
Photos: Ashanti's SnapChat