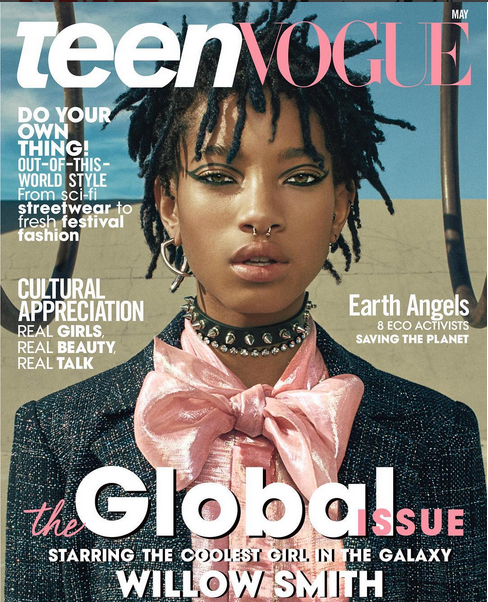 Willow Smith lets us in on her everchanging world in the newest Teen VOGUE issue. Come inside to read about the interesting tidbits we learned about the 15-year-old whiz kid….
She's only 15-years-old, but it's clear she's wise beyond her years.
Willow Smith, the youngest child of Hollywood legends Will & Jada Pinkett Smith, gives us glimpse inside her galaxy in the newest issue of TEEN VOGUE's May 2016 Global issue.

The Chanel ambassador chops it up with the magazine about wanting to be called an artisan rather than an activist, creating herself verses finding herself and what it means to be the face of Chanel as a young African-American woman. She said,
"Being a young African-American woman with dreads, it blows my mind that I'm a Chanel ambassador. Like, how am I a Chanel ambassador? It is so beautiful. I'm coming into a new part of my life that is completely unknown, and I'm jumping right in. All I can do from here is continue to shift paradigms and continue to push the envelope further and further. But I am doing it every day just by being myself."
With as much confidence and self-awareness she exudes now, Willow does admit there was a time she felt less empowered.
"After 'Whip My Hair' and all the publicity, after going on tour in the U.K., after saying no to the Annie film, all of this crap was going on in my life, and I had to sit down and say, 'Who are you?," said Willow "On a real note. Are you this or this?'" She grasps the table's salt and pepper shakers, one in each hand, for comparison's sake. "During that time of figuring it out, I was lost and super insecure. But then I stopped trying to find myself in these other inanimate objects, people, and ideas. I realized it isn't about finding yourself—it's about creating yourself."
So profound.
Here's five new things we learned about Willow:
1. Willow's a self-proclaimed STEM freak.

2. Willow is considering attending the Massachusetts Institute of Technology (MIT) one day.

3. Willow loves to sew.

4. Willow is studying how to produce songs from mathematical equations.

5. Willow hosts underground teachings in quantum mechanics.
Interesting tidbits. You can read her full interview here.
In the meantime, peep her futuristic spread below: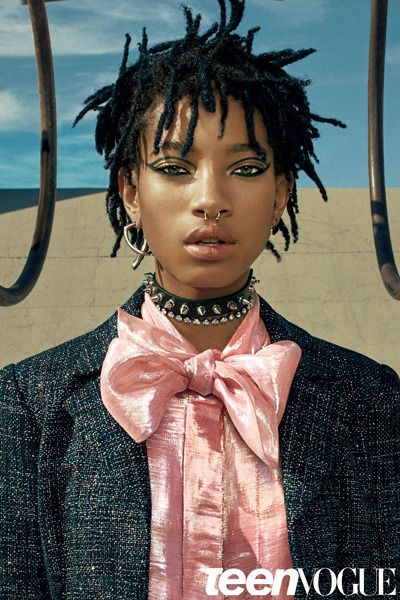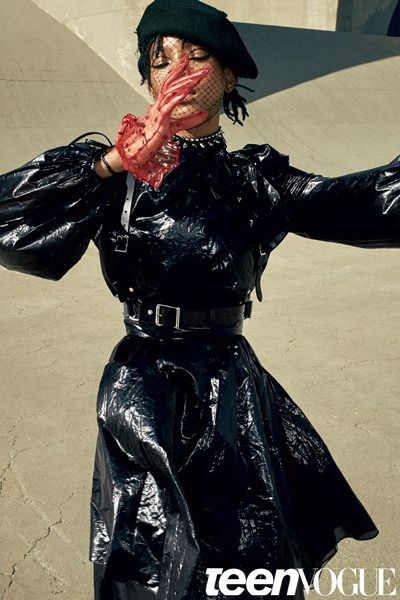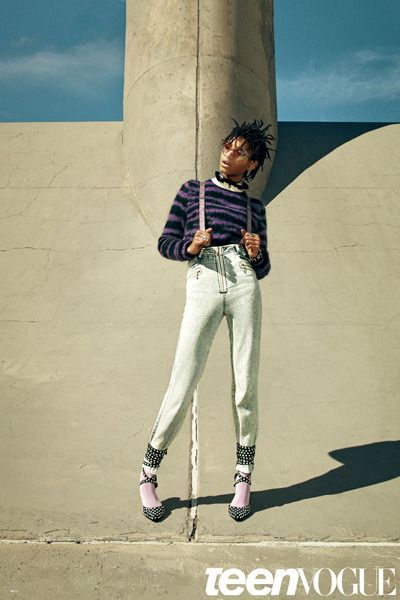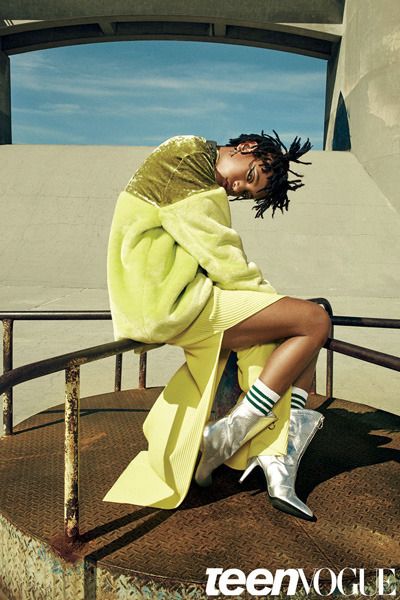 Photos: Emma Summerton via Teen VOGUE