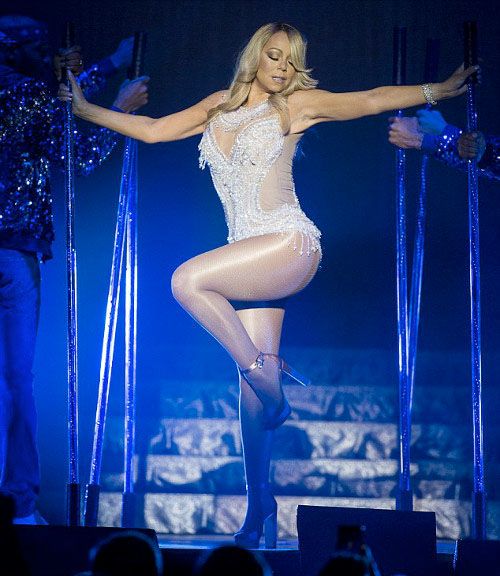 If there's nothing else we know about MiMi, it's that she's about.her.coin.  Find out about Mariah Carey's new $70 million protection deal inside...
You better floss Mariah!  Now we know why she whipped that body into shape in record time, and it's not just because she's got a wedding dress to slay.
The 46-year-old international superstar just made a multi-million move by insuring her legs and her voice for $70 million.  Why?  Because her tour is going so well that she just extended it into South America, and she wants to make sure she and her empire are protected if ANYTHING happens to her from this point out.  There are now millions on the line.
Reportedly, the bride-to-be took out a $35 million insurance policy on her voice, and another $35 million policy on those gams. 
If those body parts ever prevent her show from going on, it could result in a major loss of profits.  Now, the singer is protected against epic lawsuits if anything ever happened to those major assets.
When folks say she has a million dollar voice, now you can bet she's going to correct them REAL quick:  "You mean, $35 million dollar voice."
Photo: Getty