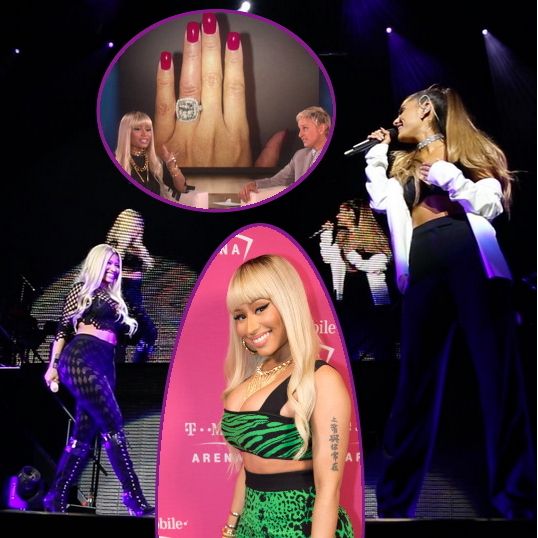 Nicki Minaj jetted to Vegas last night to hit the stage with Ariana Grande, but not before she caused all kinds of ruckus on the internets for her comments about Meek Mill.  Get it all inside....
Nicki Minaj was tapped to open the brand new T-Mobile Arena in Las Vegas last night for the official public opening, and before she took the stage shit hit the pink carpet, appropriately colored for the pink Barb herself: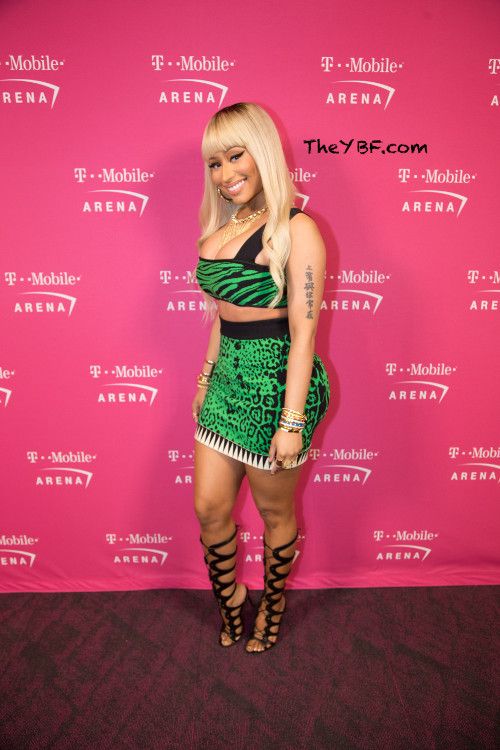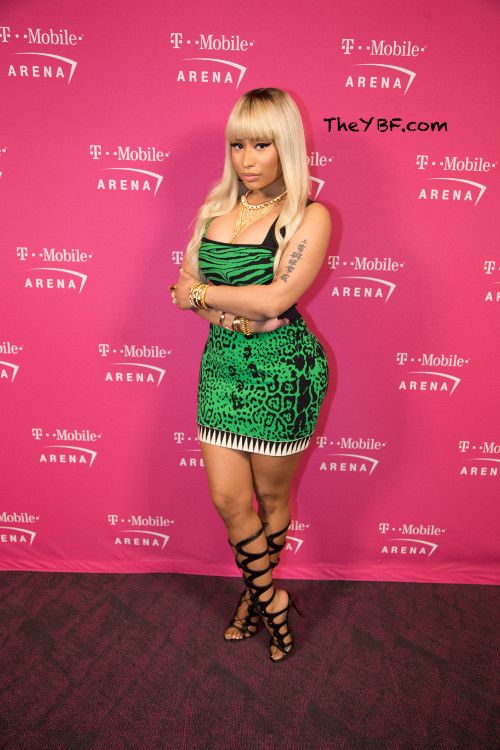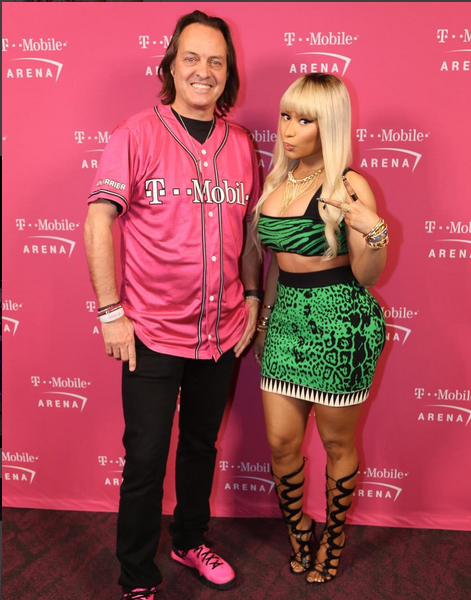 She snapped a pic with the chairman, then changed into all black spandex and performed for 20,000 fans.
Nicki helped T-Mobile unleash a celebration to formally open the stunning new venue located just west of the famed Las Vegas Strip: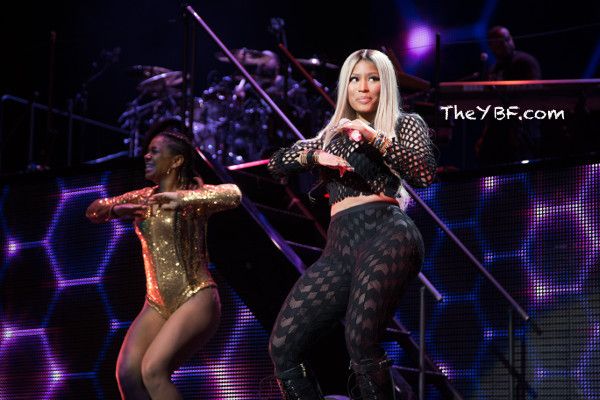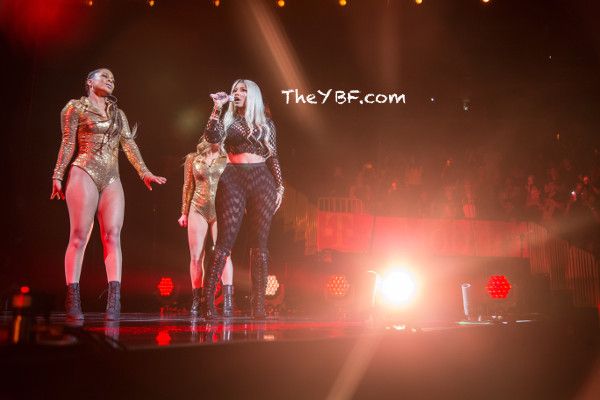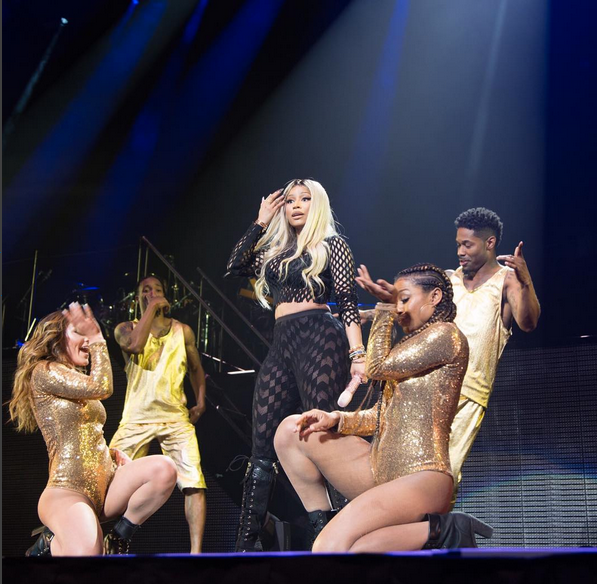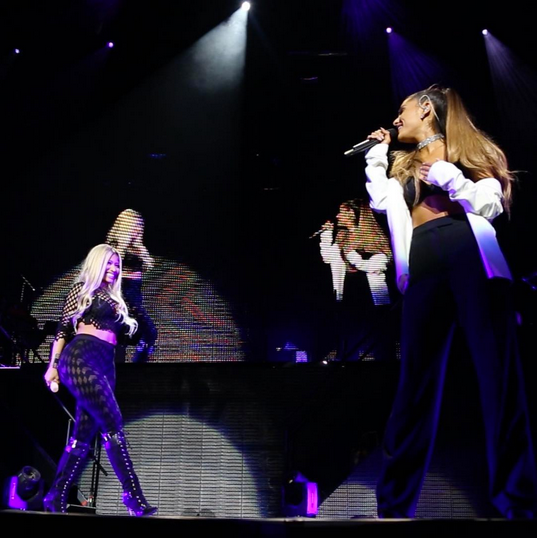 She performed after Ariana Grande took the stage, and she closed out by joining her for "Bang Bang" then "Starship" and turned the entire arena magenta.
All this after she created an ish storm on social media due to her "Ellen Show" appearance this week: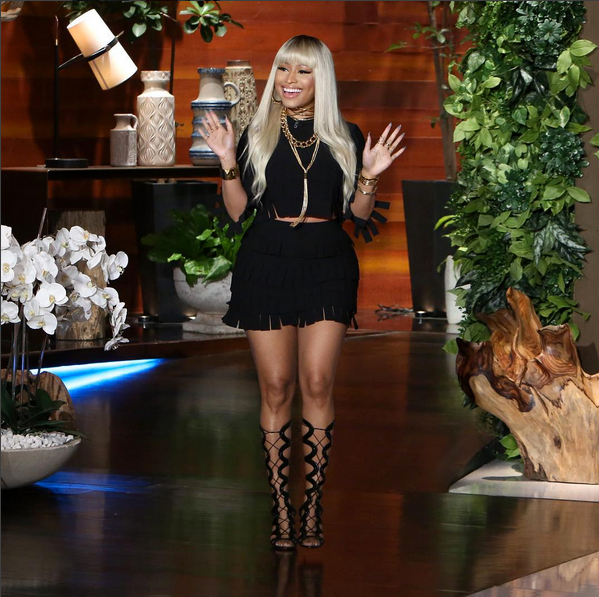 While chatting up Ellen, Nicki talked about her many diamond rings from boyfriend Meek Mill, who is currently on lock down due to house arrest.  She said they are not engaged, but if she gets a third ring, according to Meek, that will be his proposal.
Oh.
Then, when she was asked about whether an engagement is what she wants, she revealed she no longer wants to say she's "in a relationship."
Oh?
She explained, "Because I think when people hear that, they go to that mean place."
For example, when she didn't put up something on Instagram on Valentine's Day, the internets assumed they had broken up and that she was treated badly and everything else.  But she says she and Meek were actually in bed together all day.
Nicki continued:
"No matter what, no matter how great your life is, you can't even impress people. Yu just have to do you and make yourself happy. It's better just to keep those things sacred. I don't even care to say I'm in a relationship or engaged. I just say I'm single and there's a boy that liked me."
Meanwhile, the internets initially only saw the 15 second clip that stopped at her saying she doesn't like to say she's in a relationship anymore.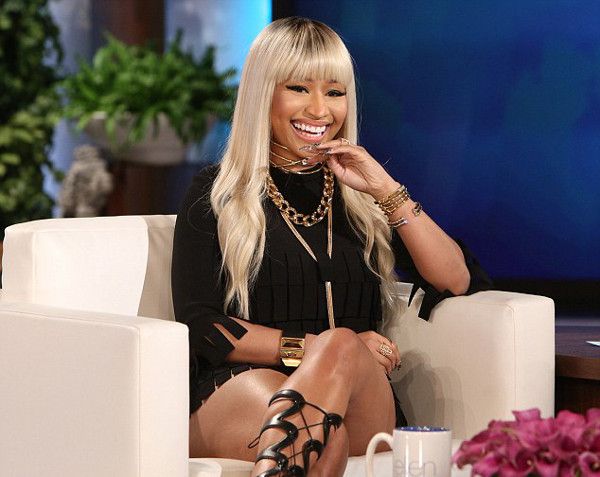 Nicki responded to folks dragging Meek for filth and clowning him for getting played:
Oh Onika....
Photo Courtesy of Denise Truscello (Getty Images / WireImage)