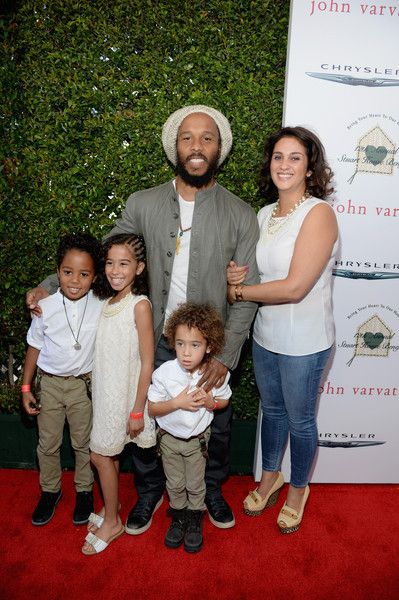 Babies everywhere!  Ziggy Marley and his wife Orly just welcomed their fourth child.  Get the family fabness inside...
Ziggy is creating his own starting lineup on the football field it seems.  The reggae artist has three kids with his wife Orly -- Judah Victoria, Gideon Robert Nesta and Abraham Selassie Robert Nesta --and just welcomed their fourth.

The couple confirmed to People magazine that mom and newbornIsaiah Sion Robert Nesta Marleyare doing fine saying, "All are healthy and happy."
Ziggy also has three children from previous relationships.  So little Isaiah is lucky #7 for him!
The Jamaican singer, whose brother Rohan shares five children with Lauryn Hill, posted the above pic on baby Zion's birthday saying:
My beautiful wife and I share a moment as she gets ready to give birth to our fourth child today.
JAH BLESS HER AND HIM. The things we put our women through.
Congrats to the couple!
EXTRAS:
1.  Beyoncé fans have reason to believe she's dropping an album in April.   STORY
2.  Nicki Minaj wants you to know she and Meek are just fine.  VIDEO
3.  An "All That" reunion is coming?!  Yes Please!  VIDEO
4.  Watch Don Cheadle play Catchphrase on "Fallon."  It's hilarious as usual.  VIDEO
Photos: Getty/Ziggy's IG