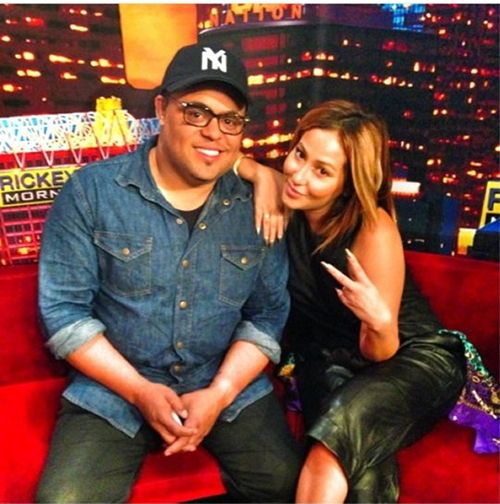 Pics are circulating of Adrienne Bailon on vacation in Mexico.  Typically this wouldn't be newsworthy.  But since she's boo'd up on said vacay with newly divorced gospel singer Israel Houghton, the saints are pissed!  Now, Israel is clapping back at everybody and confessing to his new relationship with Adrienne....
"The Real" co-host Adrienne Bailon is under fire today.  Folks are questioning why the paparazzi pics that are floating around from her trip to Tulum look drastically different than the ones she posted on her own Instagram page.  People are questioning to the point where there are debates about whether it's actually her mother (it's not) in the pics.
There's also a newer set of pics that look like a staged photoshoot snapped by the paparazzi.
In addition to Adrienne posting about her new iguana friend while chilling in her bikini, other pics surfaced of her in the same bikini that looked a bit different.  Adrienne loves a filter, and there's nothing wrong with that.
Folks also soon realized that iguana wasn't her only friend on her Mexican vacay.  Pics of Adrienne frolicking in the ocean with 44-year-old gospel singer Israel Houghton (pictured above) had the internet saying a collective "Hmmmm.....really?"
Yes, really.  Last month, he wrote an open letter confessing to cheating on his wife of twenty years, Meleasa Houghton, five years ago.  Over this past year, the couple finalized their divorce.  In between those years, Israel worked with Adrienne on that straight-to-DVD 2013 faith-based movie I'm In Love With A Church Girl.
Now, he's frolicking on beaches and oceans with a 32-year-old bikini clad (and formerly engaged) Adrienne Bailon.
They were pictured in the water with their arms wrapped around each other, hugged up in the ocean and while walking around the Dreams Resort.
When folks started going in about whatever the hell is going on with those two, Israel decided to interrupt his vacay to confirm they are indeed in a relationship.  And to shame the folks throwing judgment.  He posted to his Facebook page this afternoon:
In the midst of all that's going on in the world... Suffering, terrorism, deciding a future for our country, and making the world safer; It is sad that I am even having to address this matter... I understand that gossip and salacious untrue speculative stories are far more interesting and entertaining than the truth & facts. But, it's incredibly unfair to allow someone to carry the burden, blame & shame of something they had nothing to do with...
I met Adrienne Bailon a bit over 2 years ago, we worked together & became friends... Our circles connected & we remained good friends. From a friendship, as two single adults we have very recently begun to explore a dating relationship.

As I previously wrote in a statement I released a while back, My marriage had been over for quite some time before going public with my divorce announcement.

Where I shared, or as some have pointed out 'over-shared' my failure in my marriage... From over 5 years prior. It seems to be simple math that I had not even yet met Adrienne during the time my marriage was falling apart.
It deeply saddens me that an innocent party would be dragged into this situation that I have taken personal responsibility for. Adrienne is a woman of integrity & character... Most of all she is a true friend, and she should not be blamed for my past indiscretions. I assure you - I am willing to own my wrongs and I have in the past. God knows & sees all things. I appreciate your prayers, and I join you in praying for the issues of life that truly matter today all over the world.
Oh.
Meanwhile, Adrienne's stayed mum, but she recently posted this from vacay: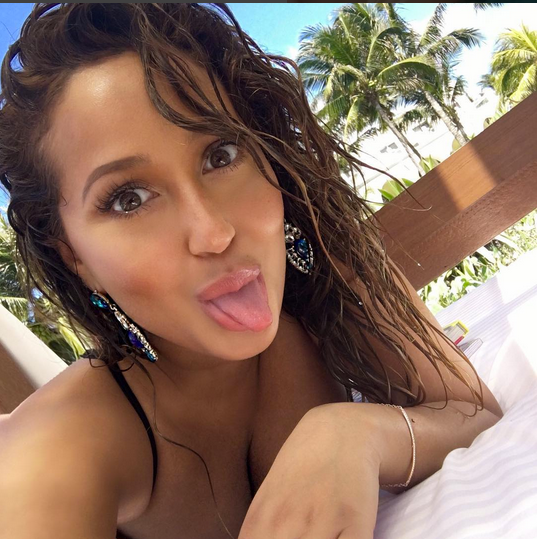 Chile...
EXTRAS:
1.  Here's the latest on the Brussels terrorist attack.  STORY
Photos: Instagram