Amber Rose jetted to SXSW to unveil her new 3D character. Meanwhile, Mya hit the stage in Dallas to celebrate the release of her new album Smoove Jones. Peep the pics inside….
Over the weekend, budding actress/author Amber Rose jetted to Austin, TX to unveil her new 3D character at an event during SXSW.
And this is how she made her grand entrance:
We told you the "How To Be A Bad B*tch" author teamed up with character voice-messaging app Zoobe for a new virtual experience where her fans can customize their own "MUVA" 3D character to express themselves and communicate in the digital world as Amber Rose.
"If you're a Rosebud, and you're a fan of mine, then [my new character] is really cool because you're able to say whatever you want and it comes out of my mouth," Amber said."It looks so realistic. I'm just excited to see what my fans are going to say and the cool videos they're going to put out."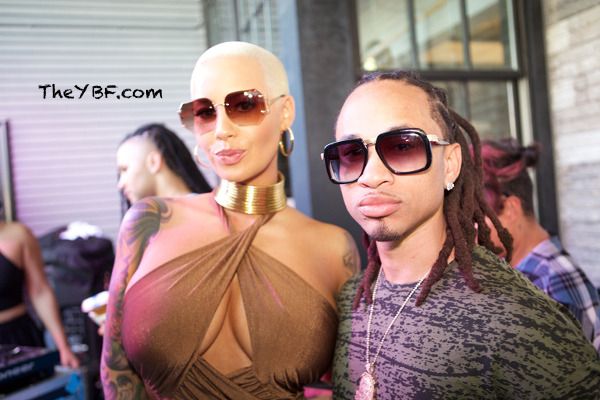 Pretty Ricky's Spectacular Smith was in the mix to support Amber and her new tech project.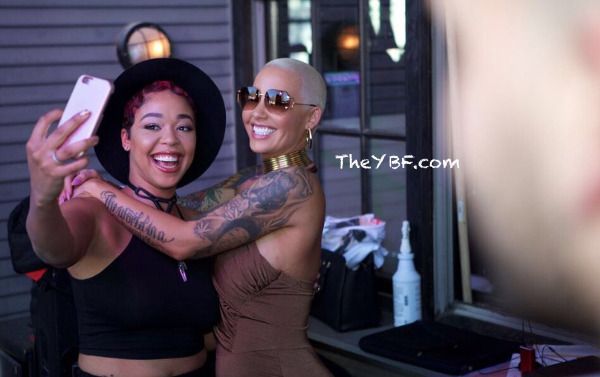 The blonde bombshell had loads of fun in the DJ booth with snapping selfies with DJ Duffey during the event:
Check out Amber's new 3D character below:
Elsewhere in the Lone Star state...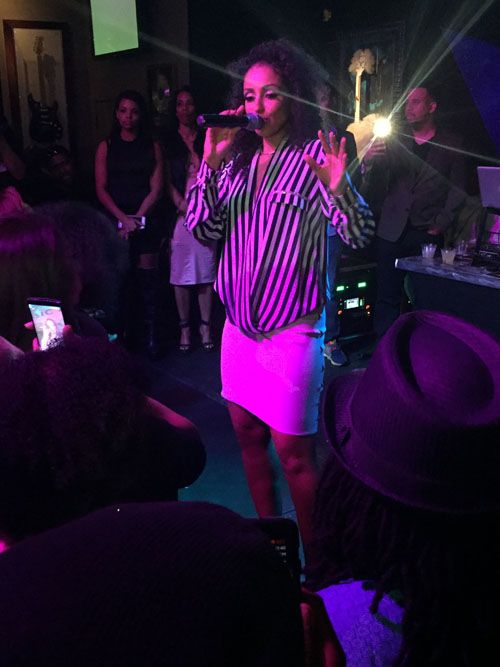 R&B singer Mya recently dropped her 8th studio album Smoove Jones (released independently on her record label Planet 9), so she jetted to Dallas to celebrate.
The songbird hit the stage at the Hardrock Cafe in downtown Dallas to take her fans down memory lane performing her 1998 hit "It's All About Me." Don't front, y'all know that was your jam back in the day.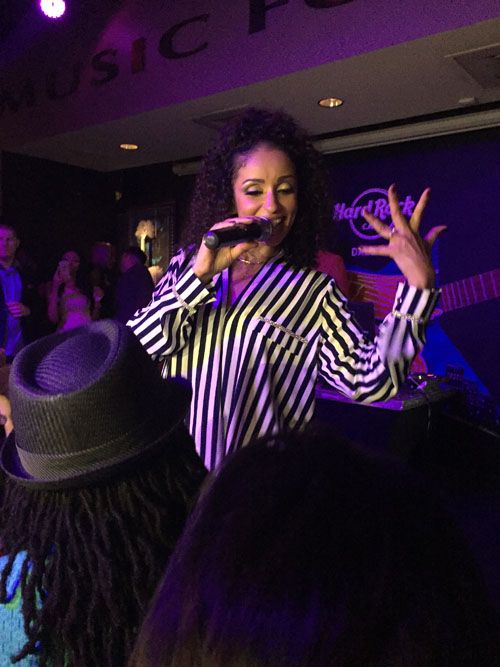 Before she made it out on stage, there was a leak in the ceiling where water was dripping right where she was supposed to perform. Being a true entertainer, Mya told the workers not to worry about it, moved the mic over some and performed as scheduled. Nice!
You can cop Mya's new album Smoove Jones on iTunes.
Photos: Echo Hattix/Ericka English