The families and couples were all over the place this weekend.  Check out The Wests hitting up a birthday party at the mall, Blac Chyna and Rob getting all loved up in Jamaica, and The Smiths rolling to Hamilton on Broadway inside...
Oh?  Blac Chyna hosted a party in Jamaica last night, so she brought her boo thang Rob Kardashian with her for a mini BAEcation.
Rumors have been swirling for about a week now that Chyna might be pregnant.  We initially wrote it off as a typical pregnancy rumor that holds no water.  But this pic has folks believing their may be some truth to the gossip.
Food baby?  Real baby?  Time will tell.  And we'll be here for every single messy drop of it.
In the meantime, the twosome were all up on Chyna's Snapchat last night before the party playing with the filters: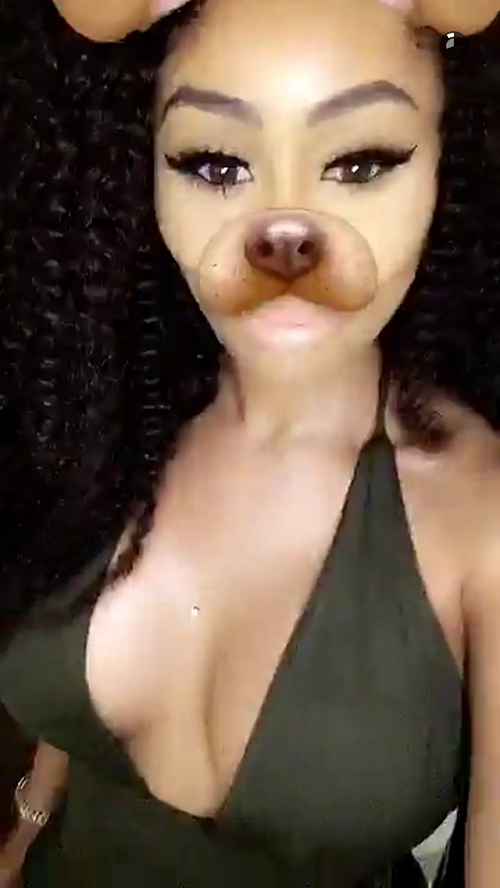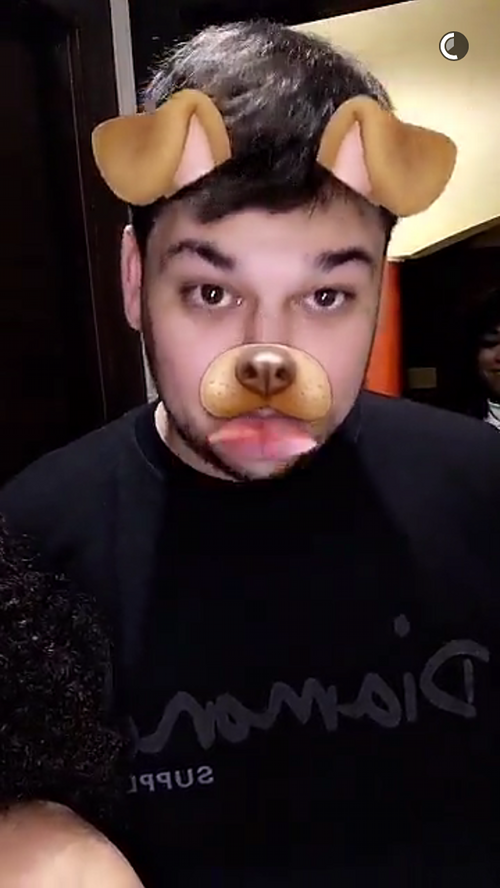 And before they jetted off to the Caribbean:
Rob did a little shopping while Chyna was on creep status.  These two...
And they hopped in the car on their way to the airport:
Meanwhile, Rob's sister and Chyna's former BFF Kim Kardashian was with her own family.  Cutie North West had a birthday party to make an appearance at, so mom and papa 'Ye escorted her to Build-A-Bear a Westfield Mall this weekend: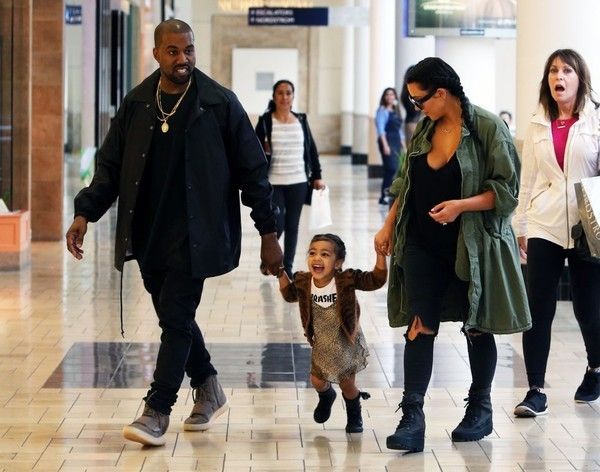 Clearly, Nori's overjoyed about having some playtime.  Can we blame her?!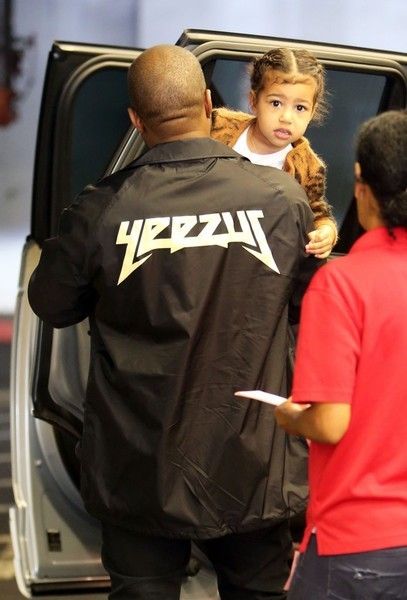 Kanye grabbed his daughter out of the car and brought her up the escalators to the party.  The YBF kid could barely contain her excitement.  How cute!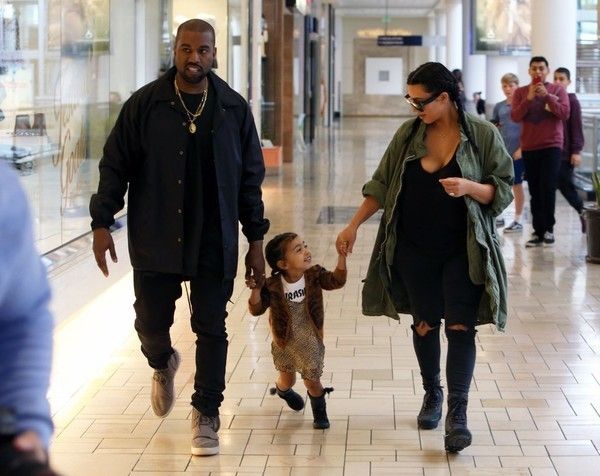 Kim showed off the new Yeezy 950 BOOST boots while North rocked her leopard dress, shaggy bomber jacket and boots.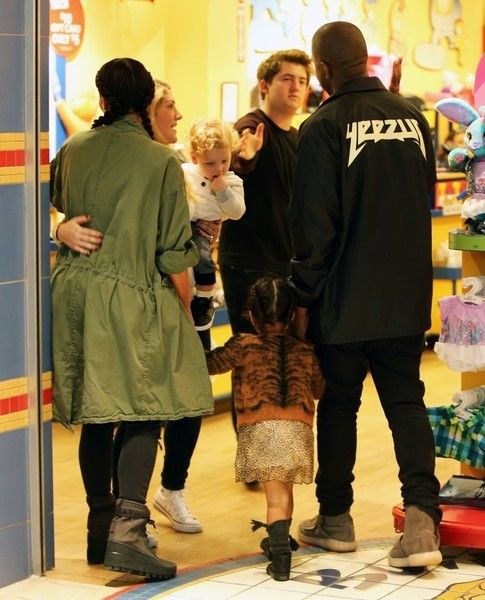 Fun times!
Over in NYC:
Hamilton on Broadway is sold out for months, but when you are Will & Jada Pinkett Smith, that doesn't mean a damn thing.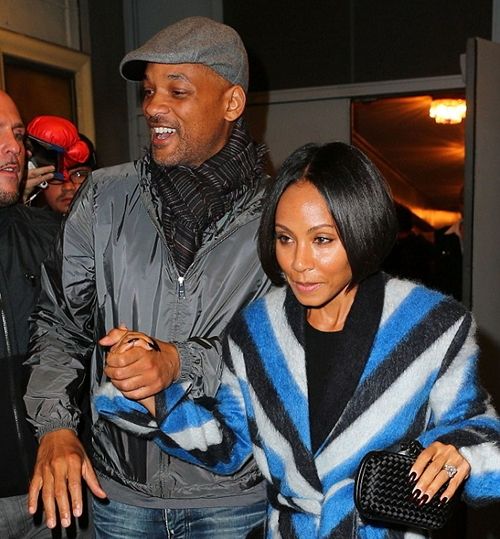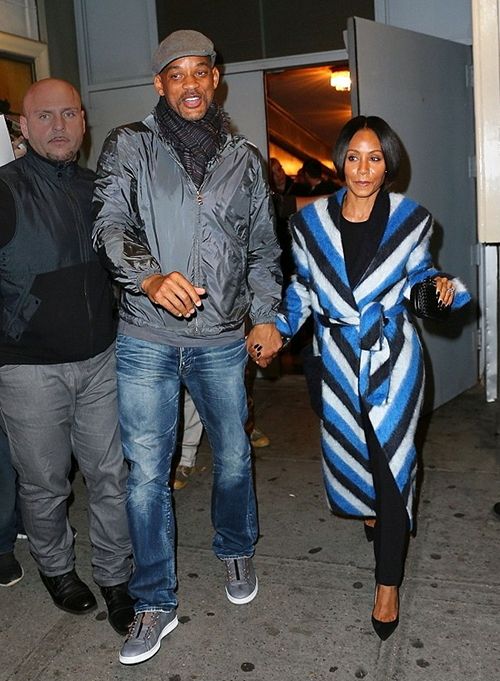 The fabulous couple hit up the Broadway show this weekend as Will is in town shooting his next film Collateral Beauty.  Jada kept it fab in a colorful Fausto Puglisi coat. 
The twosome didn't go alone though: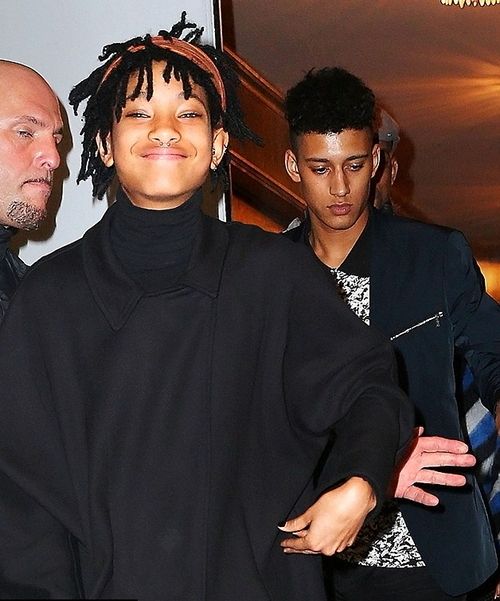 Their Chanel Ambassador daughter Willow was there too.  The 15-year-old and her Doc Martin's were spotted leaving from the play right before her parents exited.
Must be real nice to be a Smith...
By the way, the rest of us are in luck!  The cast of Hamilton is at the White House today (their off days from Broadway are Mondays) to do a special performance that will be hosted by President and First Lady Obama.  And it'll be LIVE STREAMED starting at 5:30p EST.  Check it below:
Photos: Splash/FameFlynet/Instagram