YBF celebs flocked to the Staples Center to see the L.A. Clippers and the Cleveland Cavaliers battle it out on the court yesterday. Queen Latifah and her girlfriend Eboni Nichols are shooting down breakup rumors hitting up the game together. Also, Kendrick Lamar and DJ Khaled were spotted courtside. Flicks inside…
WHAT BREAKUP?
There were rumors that Queen Latifah and her longtime girlfriend Eboni Nichols had called it quits. Word on the curb was that Queen and Eboni split about three months ago, but that doesn't seem to be the case.
Yesterday, the award winning actress and her girlfriend silently shot down the breakup rumors as they hit up the Staples Center to check out the L.A. Clippers and the Cleveland Cavaliers go head-to-head.
We never believed the Splitsville news as we also spotted Queen and Eboni VERY MUCH together at the ESSENCE Women In Music event a few weeks ago, which is why the rumor was never posted here.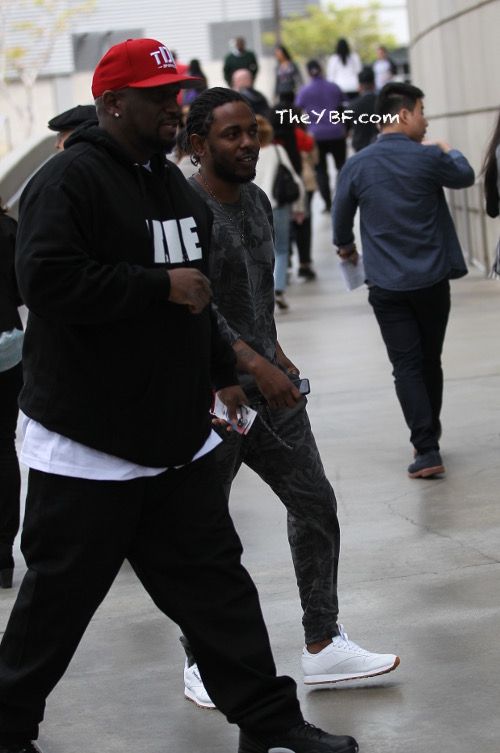 Grammy Award winner Kendrick Lamar, rocking a fresh pair of his Reebok classic leather kicks, was spotted making his way inside the Staples Center.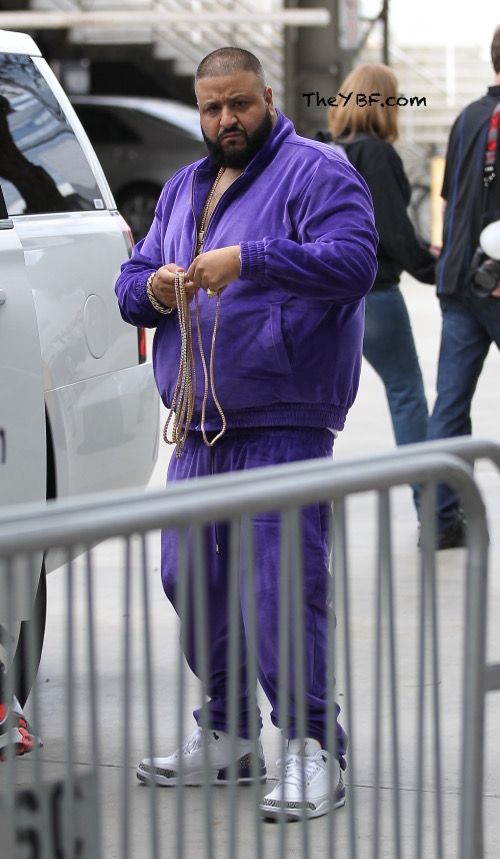 DJ Khaled made sure he was camera ready putting on several gold chains before he made his way inside.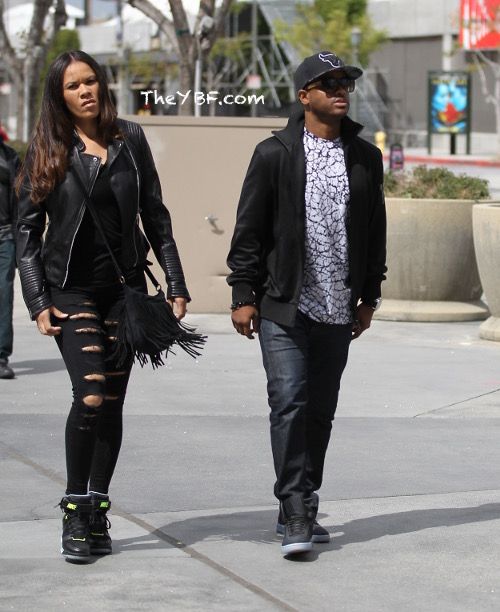 "House of Lies" star Larenz Tate and his wife Tomasina Parrott made it a date leaving the kiddies at home.
Inside...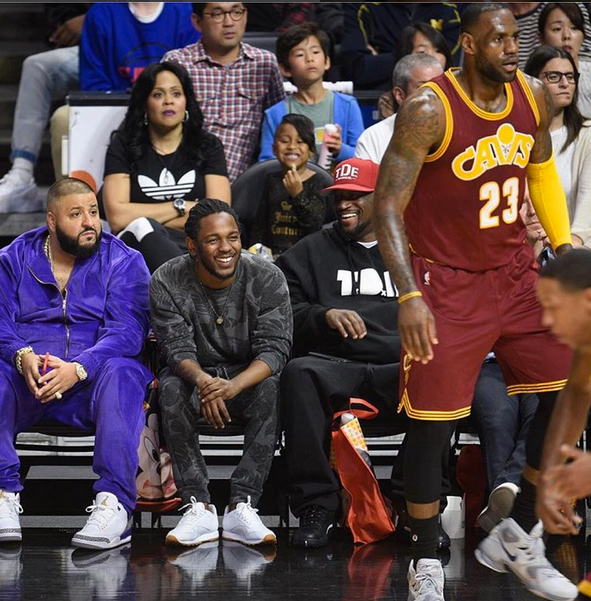 K. Dot and Khaled sat next to one another as they watched the basketball action. We see Khaled made sure to snap his Roc-A-Fella chain (Jay Z now manages his career).
Before the game, Kendrick got a chance to chop it up with Cavaliers baller LeBron James.
The Cavaliers enjoyed a winning streak in L.A. this weekend. After defeating the Lakers a few days ago, they also took down the Clippers 114-90.
Photos: Getty/Splash