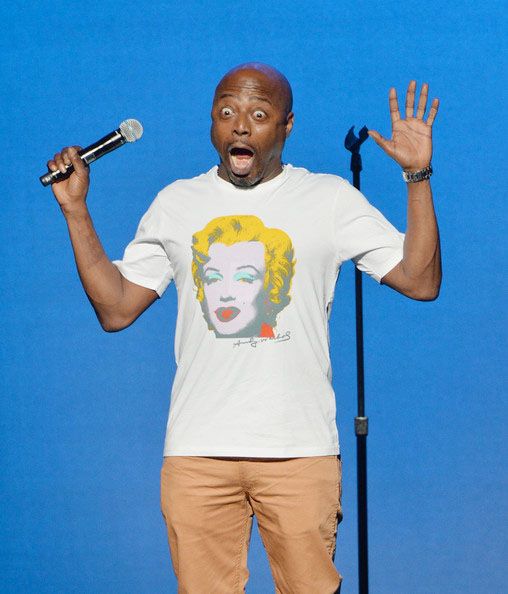 Lordt! Comedian Donnell Rawlings got into a brawl outside of a restaurant in Philadelphia allegedly over a $12 unpaid tab. And it was caught on camera. Now, Donnell is speaking out about the ordeal. Get it all inside…
What started out as a peaceful breakfast ended in an all out brawl!
Comedian Donnell Rawlings, who starred on "The Chappelle Show," was involved in a physical altercation outside of a restaurant in Philadelphia on Sunday after a waitress accused him of skipping out on the bill.
It's reported that Donnell went to Little Pete's for breakfast.  He stepped outside for a smoke break, leaving his bag inside. Apparently, the waitress thought the comedian was skipping out on paying his $12 tab and all hell broke loose. The comedian told TMZ the waitress started yelling and screaming at him over his unpaid bill and never even gave him a chance to pay the bill.
Once Donnell started barking back at the waitress, patrons inside the restaurant jumped in the mix and that's when things got ugly.
Peep the clip below:
Yikes!
The cops were called but no one was arrested. Donnell paid his $12 tab and tipped a hefty $60.
Donnell hopped on Twitter to defend himself saying:
Walking out on a tap and leaving your bag inside is not the action of someone who's trying to skip there bill! #duh#whodoesthat

— Donnell Rawlings (@donnellrawlings) March 13, 2016
And he also spoke with Power 105's The Breakfast Club about how it all went down. Check it:
Photo: Getty