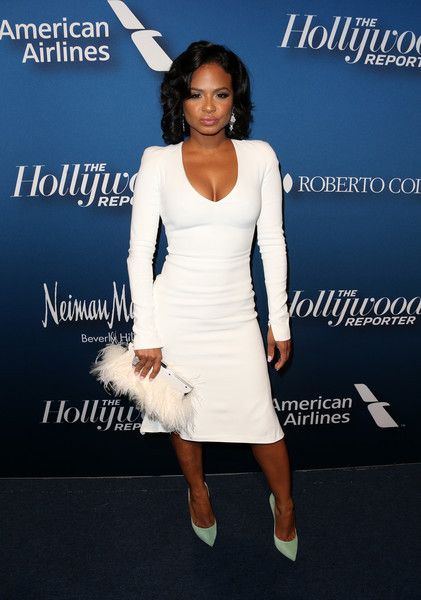 Christina Milian slipped into a white hot dress to party it up at THR's "Nominees Night" gala in Beverly Hills. Peep the pics and get into her 5-year-old daughter Violet's makeup tutorials inside….
R&B singer/reality star Christina Milian got all dressed up to attend The Hollywood Reporter's 4th Annual Nominees Night soiree held at Spago in Beverly Hills last night. The "Christina Milian Turned Up" star rocked a plunging white midi dress paired with mint green heels and a shaggy white clutch to finish her look.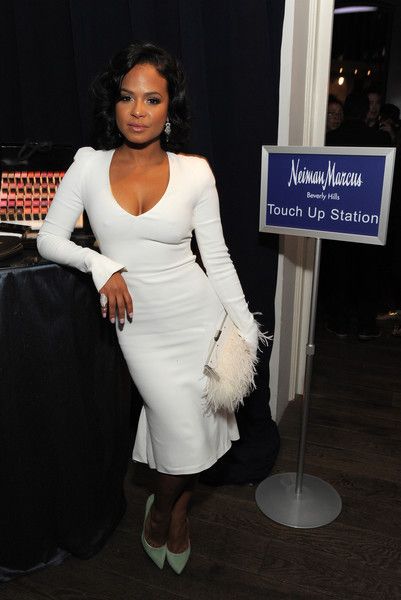 The "Granfathered" star came out to honor the Oscar nominees, actors and filmmakers at the glitzy affair ahead of the ceremony that's set to go down Feb. 22nd. Chick made her rounds, stopping by the Neiman Marcus touch up station and to check out the exhibits:
She had some fun snapping it up with a few of her friends in the photobooth: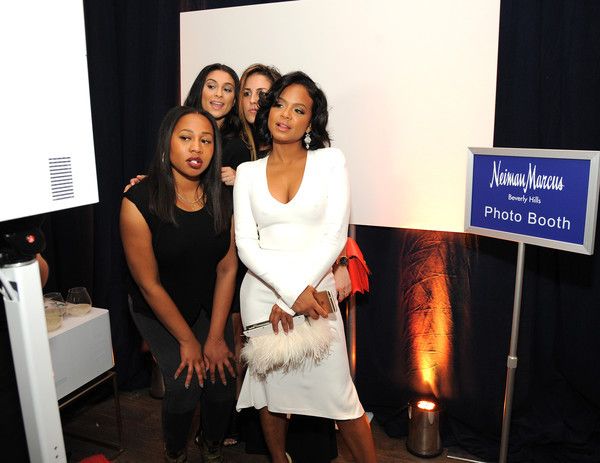 Fun times.
Meanwhile....
Looks like little Violet Nash as been "taking notes" while her mom C-Milli gets her makeup done.
The 5-year-old, who will be celebrating a birthday later this month, made two Instagram clips where she's showing off her makeup skills.
We noticed some folks in the comments are up in arms that a 5-year-old is putting on makeup, while others praised little Violet as an upcoming makeup artist. While we're still on the fence about it, Violet is an absolute cutie.
Peep the clips above and below.
C-Milli captioned the video above, "The end! Our Weeeerk here is done! @violetmadison on Fleek! #SheDIDThat #SundayFunday #BoysPlayGirlsSlay #AllDay #LMFAO @wapcbeauty @mac_daddyy for @artistcouture"
What do you all think? We're not sure if Christina allowed her to wear outside the house.  But is this #TeamTooMuch or just a kid having fun playing around in makeup?
Photos: Getty