LaLa Anthony and Debbie Allen helped celebrate Black History Month at the White House today. Pics and deets inside….
LaLa Anthony jetted from Miami to Washington, D.C. today to celebrate Black History Month at the White House. And she brought her handsome son Kiyan Anthony and her family along with her to celebrate at the joyous event.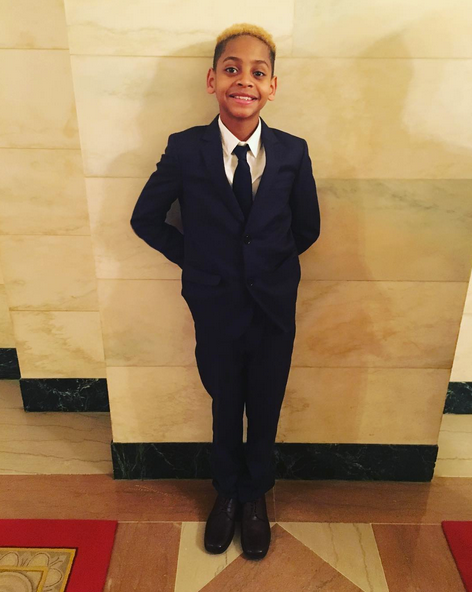 Doesn't Kiyan look so dapper in his suit?! He's growing up right before our eyes.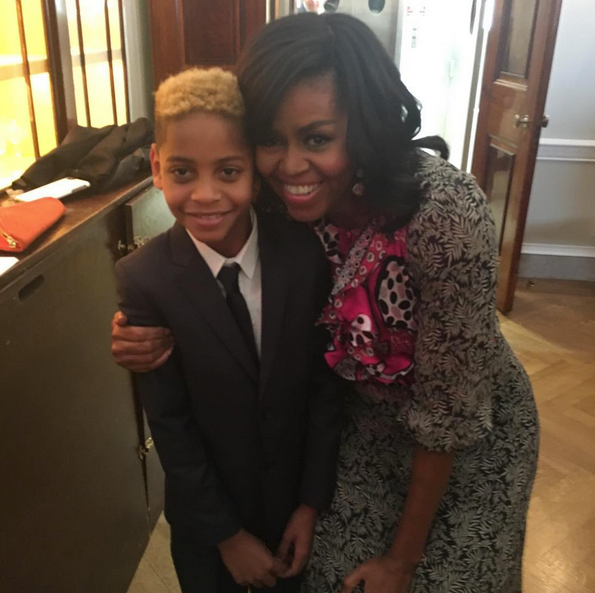 The "Power" star and author took a tour of the White House where they caught up with First Lady Michelle Obama before La hosted a panel discussion. Kiyan nabbed the ultimate pic with FLOTUS.
Then, the First Family's dogs Sunny and Bo came out to meet LaLa and Kiyan. It appears Kiyan must want a dog for a pet. In an Instagram caption LaLa said, "FLOTUS @michelleobama convincing me to get Kiyan a dog AMAZING UNFORGETTABLE DAY!" Ha!
After making her rounds, LaLa joined a panel where she offered up some life gems for a few kiddies.
Also at the White House....
Legendary actress/producer/dance Debbie Allen was also in the building! The dance icon brought her little dancers to perform for the First Lady and the White House to celebrate Black History Month in the East Room today. FLOTUS said about the event:
It's #BlackHistoryMonth, and we're celebrating today with a workshop on dance bringing African American dance icons to the @WhiteHouse to help teach young, female dance students from across Washington, D.C. Start dancing with them here in the State Dining Room where they're practicing African dance. #DanceAtTheWhiteHouse
During the event, Debbie snagged a few fun "us-ies" with other guests who came out to celebrate. She shared a flick of famed choreographer Fatima Robinson and Dance Theatre of Harlem's artistic director Virginia Johnson. She captioned,"Excited to be in DC for #DanceAtTheWhiteHouse with @fatima_noir & @dancetheatreofharlem's Virginia Johnson! #BlackHistoryMonth".
*Squeals*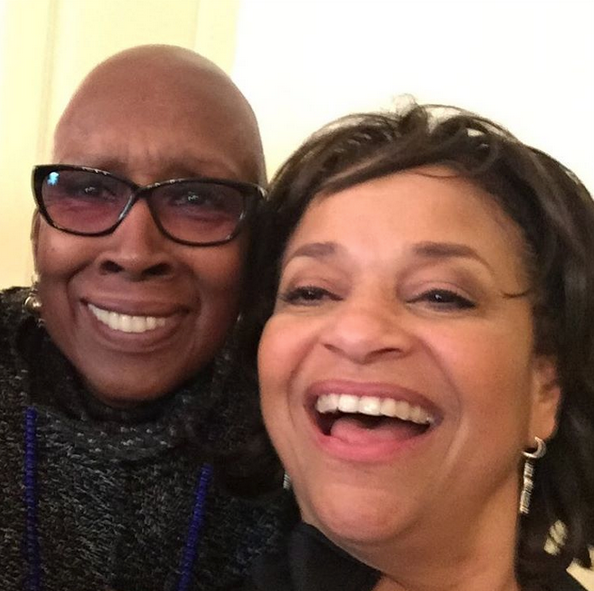 Another dance legend in the mix, Artistic Director of Alvin Ailey American Dance Theater Judith Jamison also came out to celebrate our history at the White House.
Peep a few clips of Debbie and her students flossing a few African dance moves below:
Mrs. O posted these powerful pics: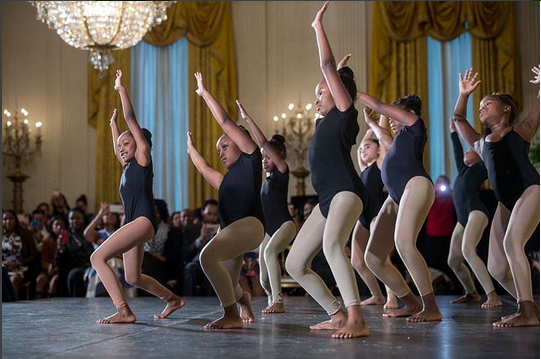 Love!
Work!  We love every single bit of this. 
Speaking of the White House...
For their first LIVE interview together, President Barack Obama and First Lady Michelle Obama sat down with "CBS This Morning" co-host Gayle King ahead of Super Bowl 50 to chop it up about their final Super Bowl in the White House and their annual traditions.
POTUS and FLOTUS host several rooms during the big game to keep all of their guests happy. FLOTUS revealed,
"We have sort of three ways that we do the Super Bowl. We have the serious watchers. And that's the treaty room. If you're in that room, you're watching the game. Then there's the outside room where the kids are, where they're kind of fooling around. They're by the food."

POTUS chimed in, "We keep them away." Ha!

Michelle finished saying,

"Then there's what I call the champagne room. That's where my mother sits. Where you really don't know what's going on but you're close to the champagne."
Not mad!
While we all know FLOTUS is an advocate for healthier eating, the Super Bowl meant many treats floated into the White House. The First Family and their friends snacked on typical Super Bowl food, including wings, pizza and guacamole. There was also a vegetable tray in the mix, but POTUS dubbed it, "the little vegetable tray that nobody touches." Ha! FLOTUS did make sure to mention there were two types of salads being served during the game. Cute.
The President and First Lady also played a fun game of "POTUS/FLOTUS".  Peep their interview above.
After the game....
Late night talk show host Stephen Colbert kicked off his post-Super Bowl 50 show with a surprise (and quite funny) appearance from President Barack Obama and FLOTUS who was dancing it up with the kids. Check it above.
Photos: LaLa's IG/Debbie's IG/@eddacoleman