Celebs were EVERYWHERE at Super Bowl 50!  We've got The Currys, Kevin Durant (who nabbed a job as an official Super Bowl photographer!), Kendrick Lamar, Jay Z, Usher & wife Grace, Swizz & Alicia and plenty more inside....
The VIP suites were lit with celebs yesterday during the Superbowl.  It was all about the squads of Black Hollywood as Jay Z linked up with his homies Swizz Beatz and Usher.  All the fellas snapped a pic with Kendrick Lamar, Lewis Hamilton and Swizz & Alicia's son Egypt.
After Jay's wife Beyonce slayed the stage at halftime, she changed clothes and partied it up with her mom Tina and stepdad Richard Lawson: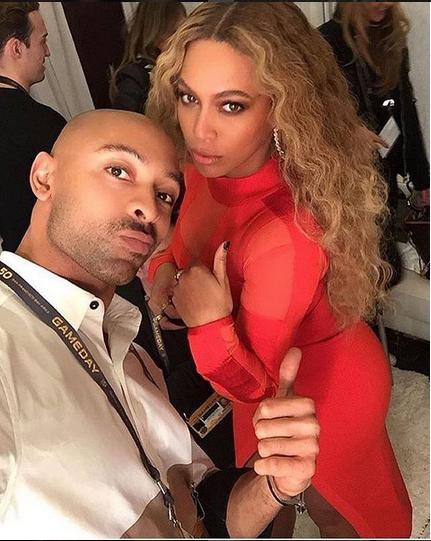 Her glam squad Kim Kimble and Sir John were also in the mix.  Loving this dress.
Steph Curry's good friend (and fellow league MVP) Cam Newton was set to have the biggest game of his career.  So it's only right huge Panther fanss Steph & Ayesha were front and center on the field cheering on the fellas: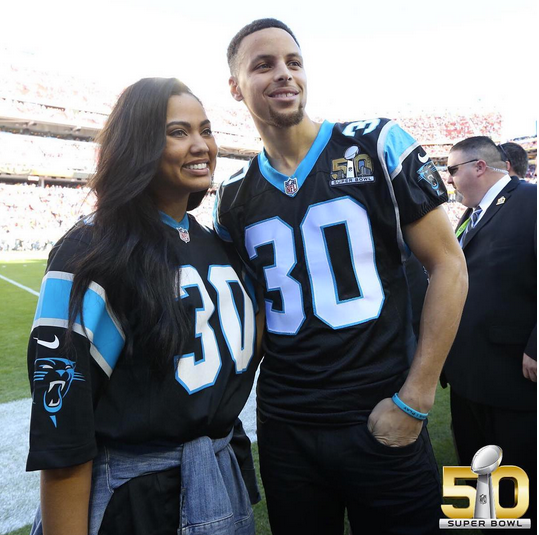 Steph was on hand to pound the drum before kick-off and he was spotted shaking hands with Coach Rivera: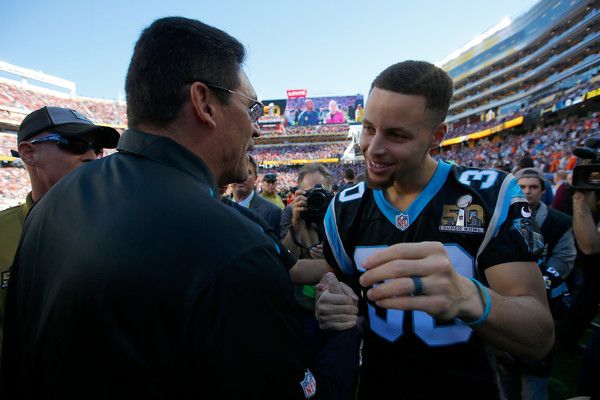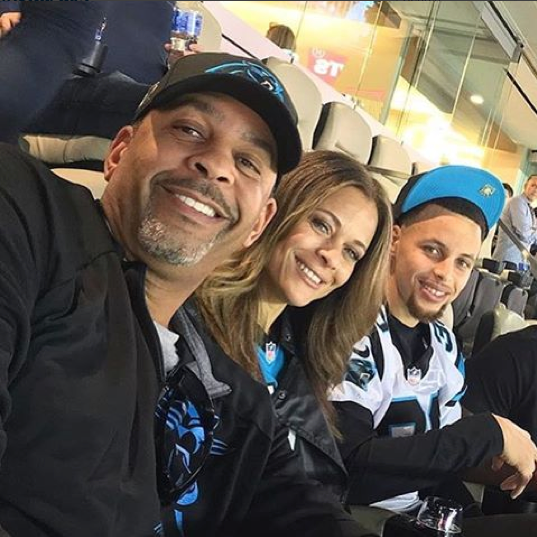 Even Steph's former NBA baller pops and mom Sonya were there too.
On the sidelines, we spotted Kevin Durant....as an official Super bowl photographer!
The OKC Thunder NBA star was credentialed to photograph Super Bowl 50 for The Players' Tribune. He shared the best photos from the night and reflected on the experience on the site saying:
"I may be just starting out, but I also like to think that at my height, I might have some different angles than other photographers. After all, you've gotta play up your strengths."

"Time flies when you're shooting. At first I was just going to cover only the first quarter, then go back up to my seat. But then I was like, why would I stop? I started to see how you build a story with your photos throughout the game. I stayed on the field the whole first half. Right when I was about to call it a night … Beyonce came on stage."
Love this!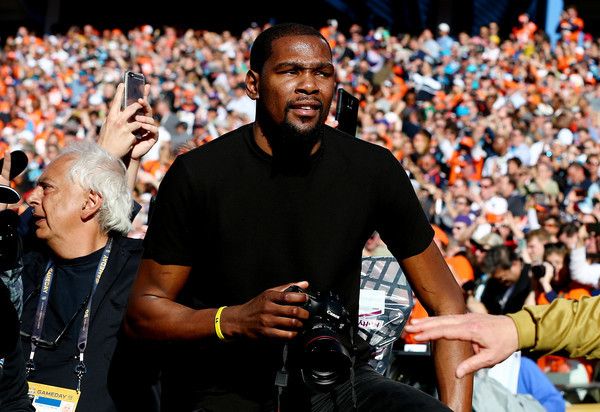 It's never too late to follow a new passion!
NFL player Kelvin Hayden, who is dating Taraji (who was also there in the suite), snapped pics with "House of Lies" star and Broncos fan Don Cheadle and Alicia Keys: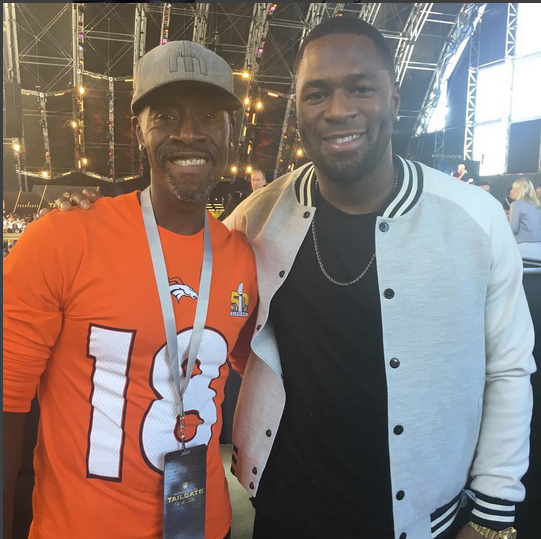 Speaking of Alicia...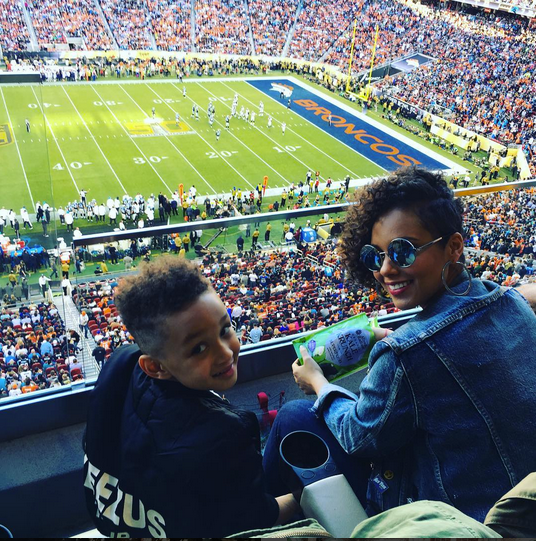 How cute is this mommy-son duo?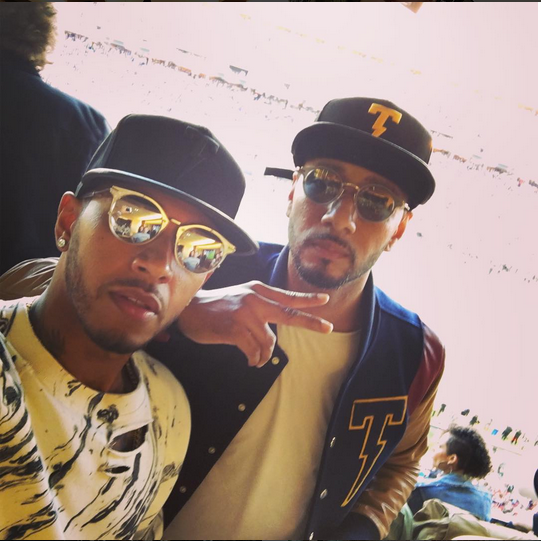 Swizz shot the pic of Alicia and Egypt before snapping a pic with race car driver Lewis Hamilton.
Michelle Williams was there to cheer on her former Destiny's Child groupmate Bey: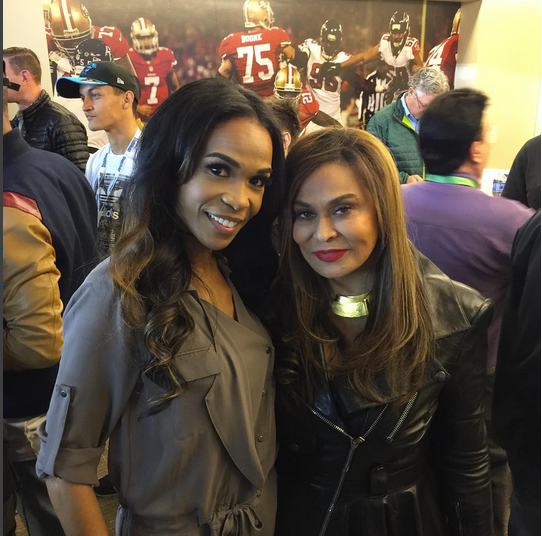 After snapping pics with MaMa Tina, she nabbed pics with Lady Gaga and Kendrick Lamar: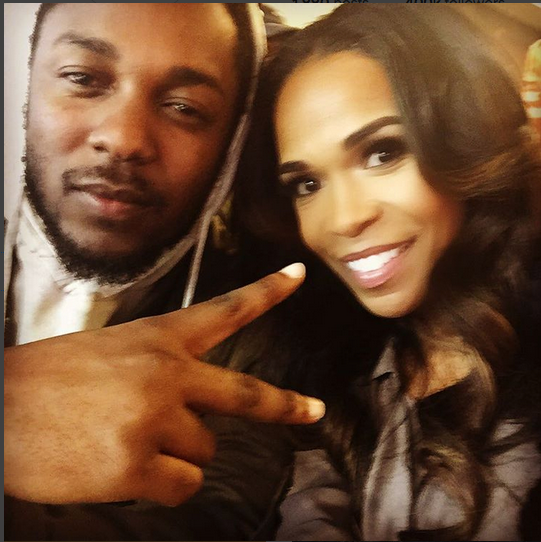 Cute.
Usher was all over the field and the suites yesterday: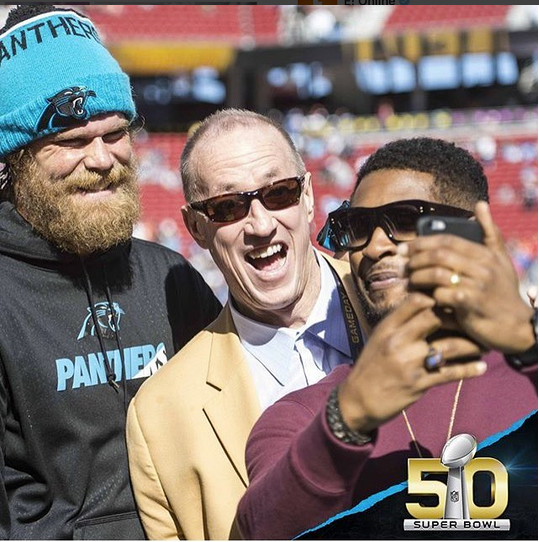 Ha.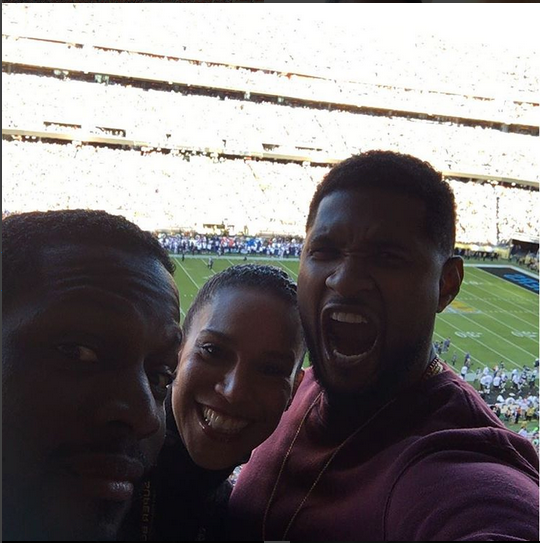 He had his wife Grace Miguel by his side as well.
Looking good Ursh.
Back at their Air BnB home before the game, Tina, Richard and Richard's daughter & actress Bianca Lawson snapped pics before shooting a promo video for Bey's performance: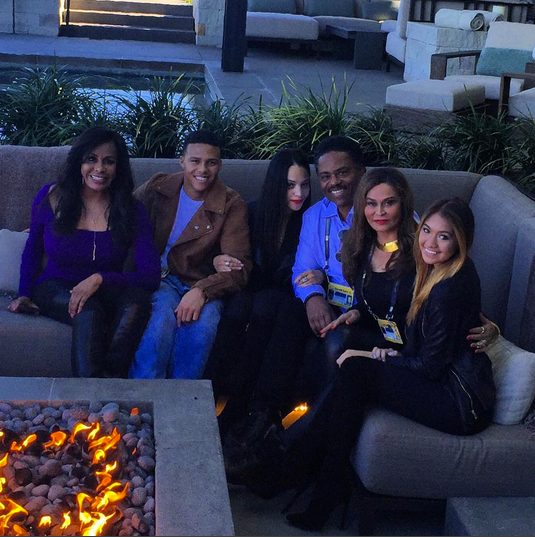 Loves it.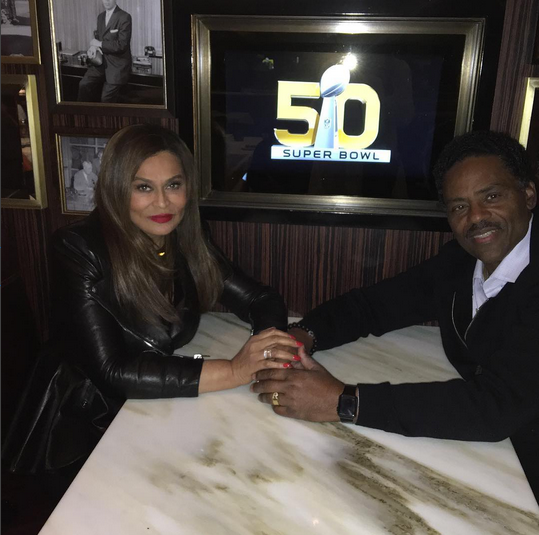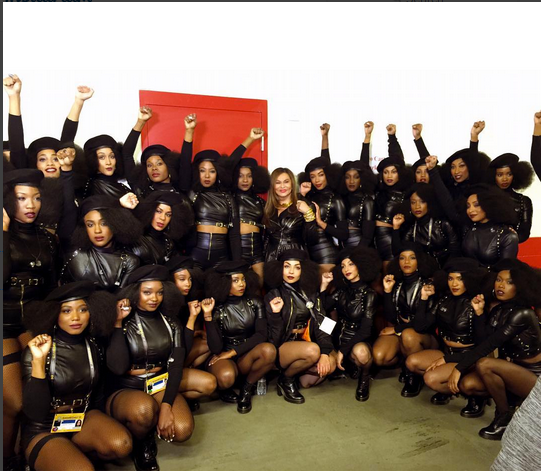 Tina went tot dinner with her hubby afterwards AND snapped pics with Beyonce's dancers.
And finally:
We HAD to do it.  Giants QB Eli Manning's face when his brother Peyton and the Broncos pretty much solidified their win.  He was NOT here for it.  Ha!  #SiblingRivalry
Peep these videos from yesterday's fun below:
Photos: NFL/Instagram/Twitter/Getty