Bill Cosby made his way to court in Pennsylvania this morning hoping his lawyers can persuade the judge to have his sexual assault case thrown out. Deets inside….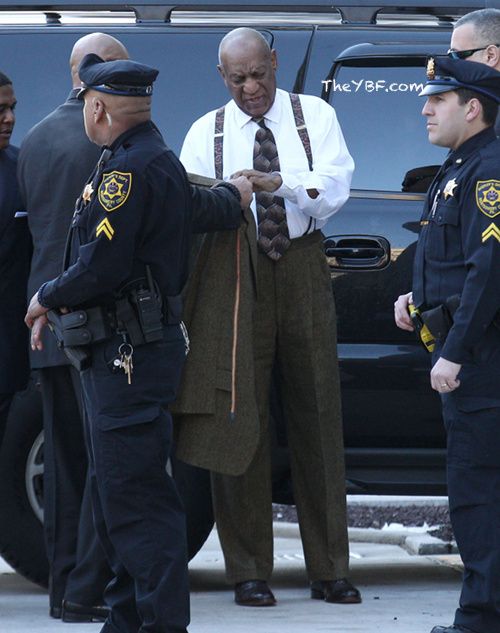 Bill Cosby arrived at the Montgomery County Courthouse in Norristown, Pennsylvania this morning to face sexual assault charges brought against him recently. And he's hoping his lawyers can argue to have the case dismissed.
The troubled comedian emerged from a black SUV wearing a tan suit and tie as two men helped escort him up the ramp inside the courthouse. He showed up for a hearing where his lawyers will request to have the sexual assault case thrown out. (FYI--He had two cases in L.A. where he was NOT criminally charged.)
This is the only case in which he has been charged after a multitude of women came forward claiming they were sexually assaulted by the famed comedian.
You'll recall, the former "Cosby" star was brought up on felony sexual assault after former Temple University athletics employee Andrea Constand -- who is now a massage therapist in Canada -- accused Bill Cosby of drugging and sexually assaulting her at his Elkins Park, Pennsylvania mansion in January 2004.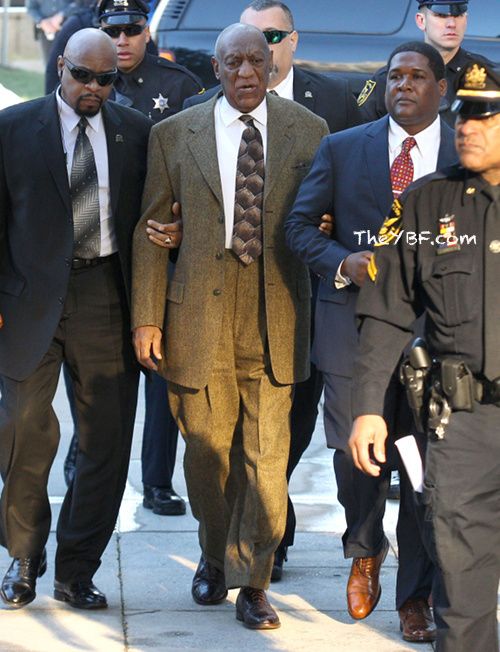 According to ABC News, Cosby's lawyers claim he had a deal with then- District Attorney Bruce L. Castor Jr. in 2005 that he wouldn't be prosecuted and that he could testify freely in Constand's civil lawsuit. Bruce Castor said at the time there wasn't enough evidence to charge Cosby.
Since testimony from the lawsuit was released, it caused Castor's successors to reopen the case and ultimately charge Mr. Cosby with felony sexual assault. Newly elected D.A. Kevin Steele is pursuing the case.
In the 78-year-old actor's deposition for the civil case, he admitted to having a series of affairs with young actresses and models and gave the women Quaaludes before having sex with them. While he reportedly admitted to giving Andrea three pills before the alleged assault, he claims it was consensual. Hmph.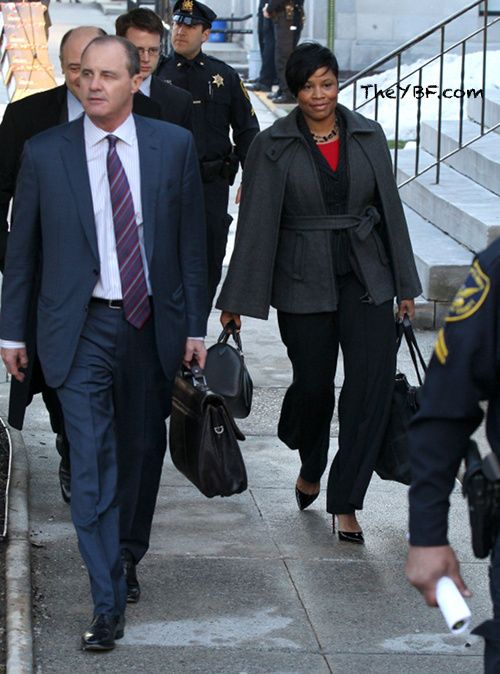 Pictured above: Bill Cosby's lawyer Monique Pressley and his legal team head into court.
In an surprising twist, Castor is scheduled to testify at the hearing as the defense's key witness. According to reports, Castor has insisted that he worked out an oral "non-prosecution" agreement in 2005 with Walter M. Phillips Jr., Bill Cosby's lawyer who died last year.
D.A. Kevin Steel said Mr. Cosby would need an immunity agreement in writing to get the case thrown out and has not seen any evidence of one.
Guess we will see how this all unfolds once court is over.
Photos: FameFlynet