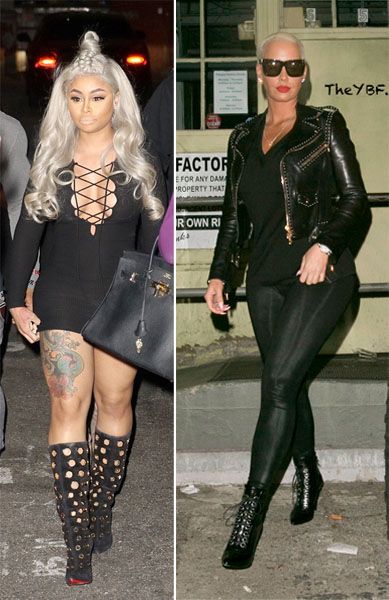 Blac Chyna hit up the strip club with her bestie Amber Rose after spending the day with boyfriend Rob Kardashian. He drove her to her laser appointment to have her "Future" tattoo removed. Pics inside…
Since a new romance with Rob Kardashian is beginning to blossom, Blac Chyna decided to have her "Future" tattoo removed yesterday. And her boyfriend Rob Kardashian was the supportive boyfriend, driving her to the dermatologist in his Bentley: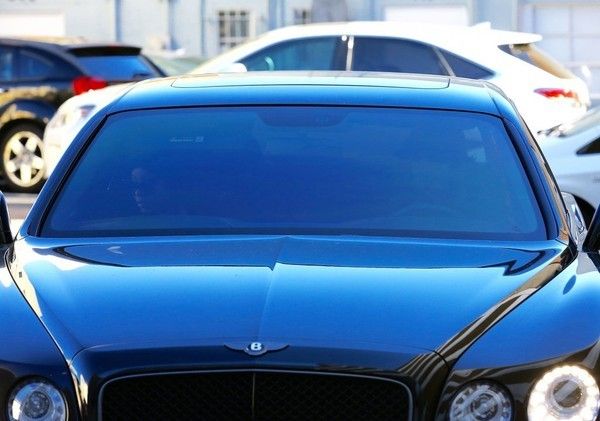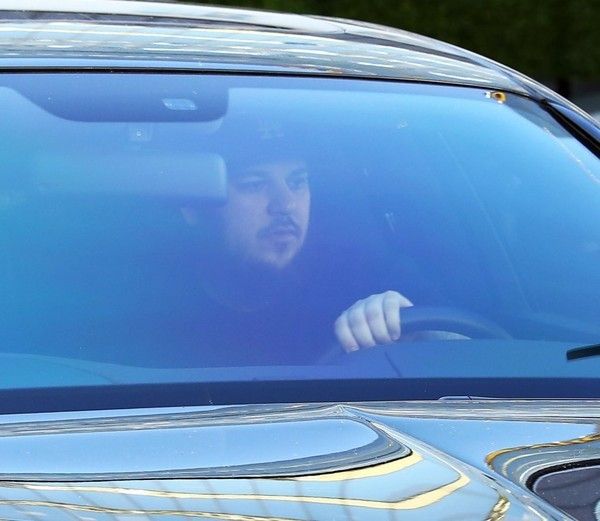 On SnapChat, Tyga's ex-fiancee shared a few clips of her having the hair under her arm removed AND her "Future" tattoo (that she tried to make us believe was fake) removed: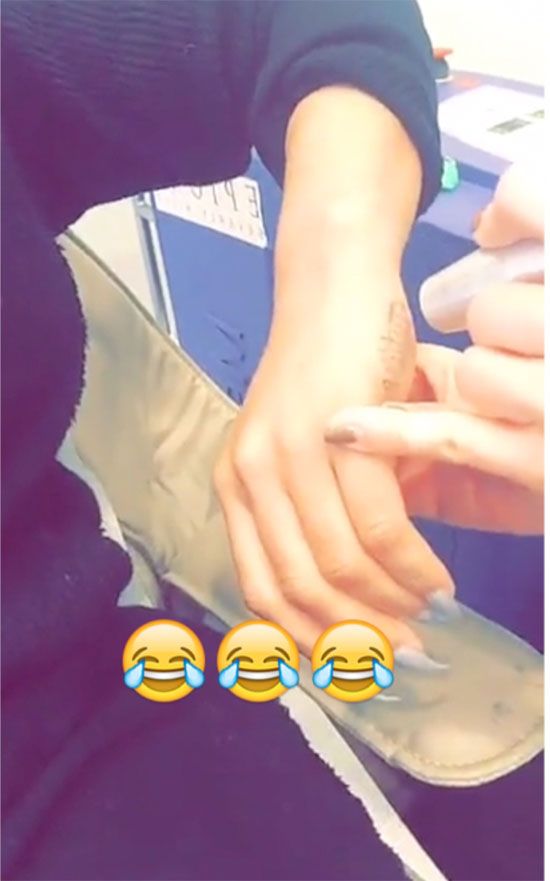 Afterwards, the two headed home where Chyna whipped up a meal for Rob and then convinced him to get a SnapChat account. In his first Snap, he made a clip of himself laughing in the camera:
Chyna warned her followers "don't be sending my boo...that p*ssy" Lordt.
After hanging out with Rob, the former stripper hopped in her boyfriend's Bentley and drove to Ace of Diamonds West Hollywood strip club to party it up: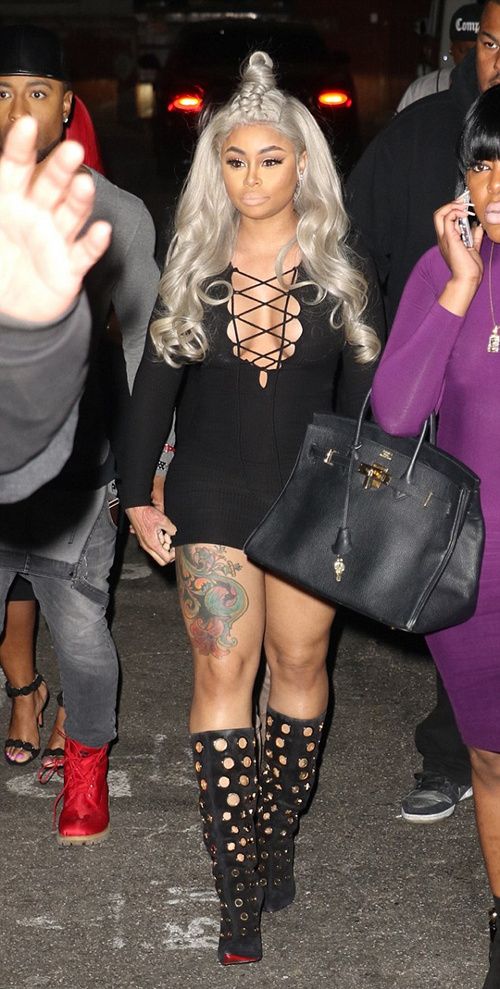 She rocked a sexy LBD paired with Christian Louboutin's Apollo knee-length boots.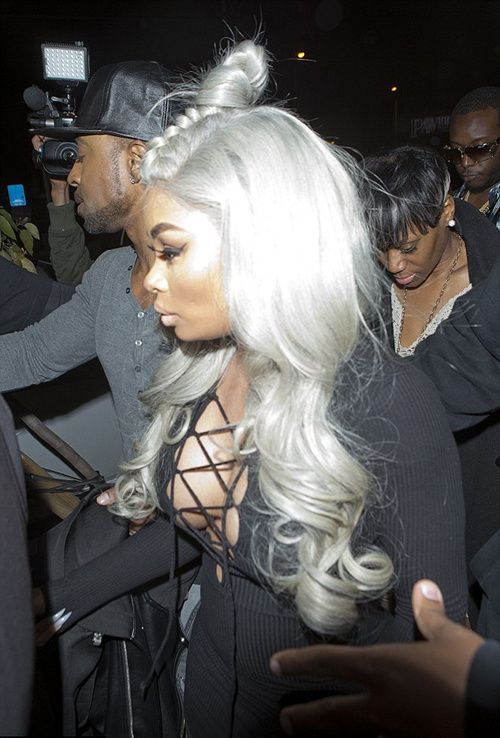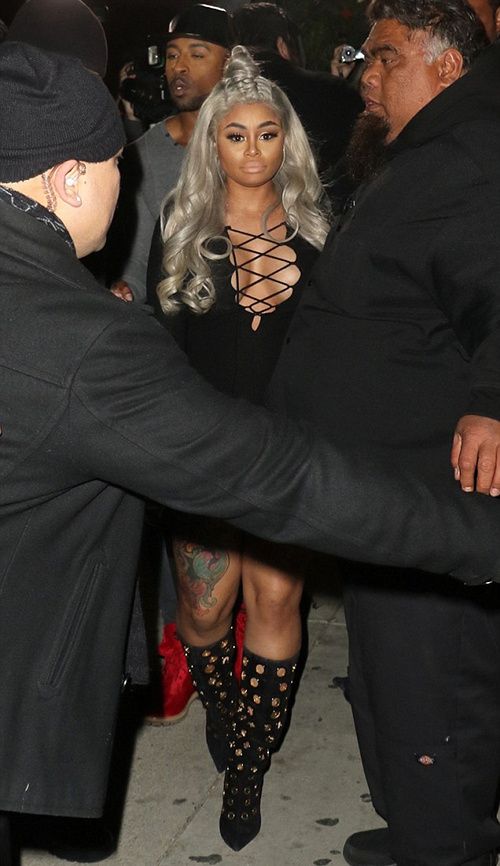 Chyna linked up with her bestie Amber Rose
The "How To Be A Bad B*tch" author also opted for an all-black ensemble.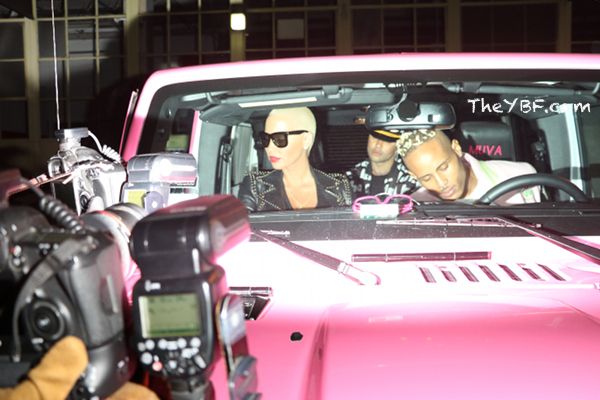 Inside...
Chyna had several stacks of ones to make it rain on the strippers and that's exactly what she did: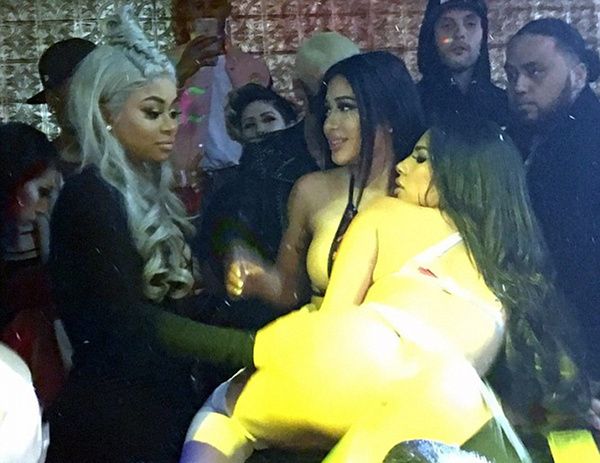 As for that Amber Rose/Kim Kardashian West selfie, TMZ is reporting Amber and Kim met up earlier in the day to hash out their issues. Sources claim Kim called Amber and asked her to meet her at her momager Kris Jenner's house where they had a long conversation and ended it with a selfie.
On Instagram....
Chyna posted up this seductive shot with the caption, "Eat your heart you." Wonder who that was for....
Speaking of the Kardashian Klan:
In a preview for the next "Keeping Up With The Kardashians" episode, we see Kylie Jenner brought to tears after taking a break from her boyfriend Tyga. Her sisters Kourtney and Khloe Kardashian try to console her where she ends up running off to let out her tears. The clip was shot back in November when rumors of a break up where swirling around the Internet. Check it above.
Photos: Splash/FameFlynet/Chyna's Snap/Rob's Snap