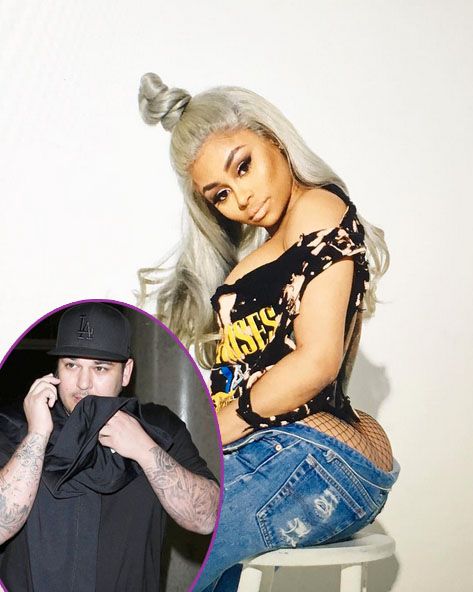 Looks like this "fling" with Blac Chyna is starting to get a little serious. New reports suggest Rob Kardashian has MOVED in with Chyna. Deets inside….
The Kardashian Klan collectively weeps.
According to new reports, Rob Kardashian has moved in with Blac Chyna! This news comes days after Chyna hinted at a new "beginning" with the former reality star and Rob himself joining in on the Instagram drama.
TMZ is reporting Rob has been living with Chyna for about 5 days after he shot her a direct message through Instagram two weeks ago. Apparently, he's not there to stay. He's supposedly living there to drop a few lbs. Tyga's baby mama is helping Rob get back into shape with vigorous workout routines...or so they say. (FYI—He had a health scare recently after learning he was diagnosed with diabetes).
Yesterday, Rob was spotted rolling into the video vixen's gated community in Tarzana. Peep the pics here.
We showed you a picture of Rob & Chyna sweating it out in the gym yesterday. Check it out HERE. Today, Rob posted up a picture of Blac Chyna on his Instagram with the "key" emoji in the caption: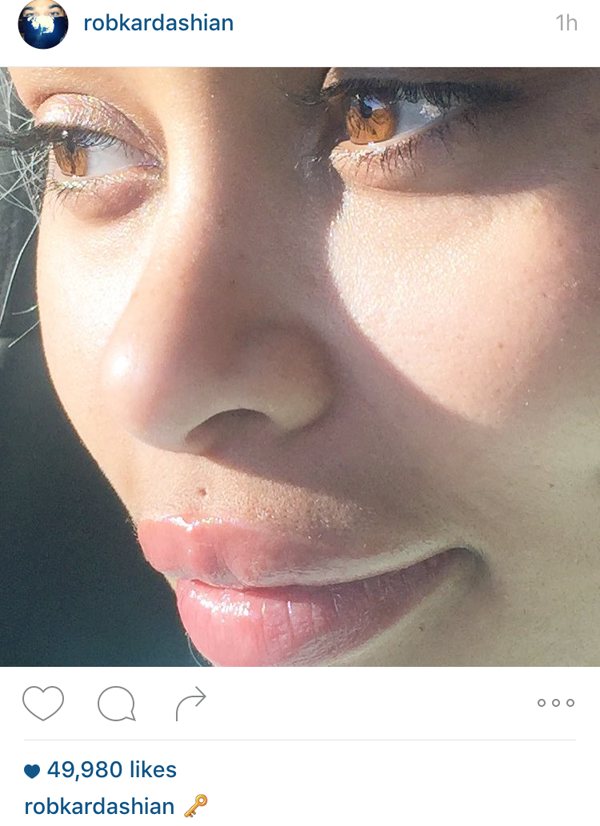 Sources also tell the site that Rob actually likes Chyna and that he isn't hooking up with her to get back at his family, whom he seemingly despises. Y'all know the bad blood between Chyna and Kylie Jenner, who is currently dating Chyna's ex and baby's father Tyga.
Apparently, Rob & Chyna have actually been friends (or at least acquaintances) since back in the day when Chyna was besties with his big sister Kim Kardashian West. Remember those "Kanye West Workout Plan" selfies?
Well, as expected, his family isn't happy about his most recent hook-up. For obvious reasons. Sources tell TMZ the Kardashian Klan feel like Chyna is just playing into his insecurities for her own gain. Hmph. They would know.
Last night...
Rob's sister Khloe Kardashian posted a pic with Scottie Pippen's wife Larsa Pippen and her sisters Kim & Kourtney during one of Kanye's stdio sessions with the caption, "Never go against THE Family. I love Yeezy's studio speeches!!" There she goes talking about "going against the family again." She'll likely say this wasn't a subliminal at her brother either.
So, do we think Rob & Chyna is the real deal....or just smoke and mirrors?
Photos: FameFlynet/Chyna's IG/Rob's IG