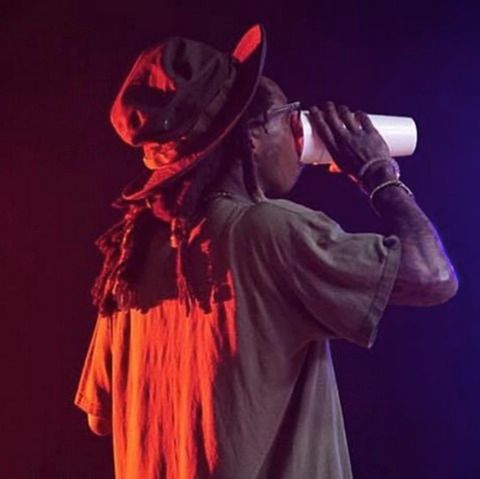 Allegedly, Lil Wayne is back to his old ways.  Syrup and all.  Details inside...
Remember that time Lil Wayne almost died from having seizures, due to his constant sizzurp drinking? Remember when he told Katie Couric back in 2013 that he quit cold turkey to save his life?
Well. it looks like he MAY be back to his old ways.
TMZ reports that their Lil Wayne sources told them he's back to drinking that lean.  Apparently, while out on tour, he's also been spotted on stages and in clubs with his trademark lean double styrofoam cups:
It could just be regular liquor or champagne or anything in his cup(s).  The site states they have reason to believe otherwise saying:
We're told Wayne's not worried about his health -- it's never been back to 100 since he OD'd on lean and suffered several seizures, and as our source puts it, Wayne gives "zero f***s."
Tragic.  Let's hope it doesn't lead to the same dire cirumstances he was in a few years ago.  Especially because he and Birdman have now reconciled.
Photos: Instagram