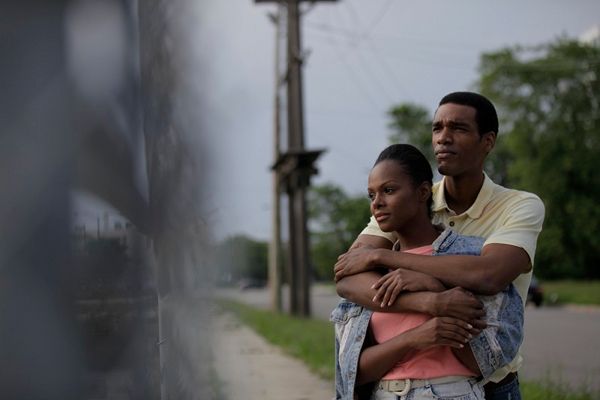 We've been itching to see how Tika Sumpter and Parker Sawyers would play Barack Obama& Michelle Robinson, long before they became the powerful First Couple we know and love. Now, get the first look at the Southside With You film inside...
Southside With You, directed by Richard Tanne,is being shown at the Sundance Film Festival at the beginning of February.  So the first snippet has already leaked out to the masses.
In the first clip, we see British import Parker Sawyers portraying Barack Obama, the Harvard Law Student embarking on a new summer job at a Chicago Law Firm where another former law student turned associate, Michelle Robinson played by Tika Sumpter, worked. 
The movie takes place in 1989 over a period of one day, and showcases how the two intelligent and powerful human beings connected on a "first date" of sorts, even after Michelle turned him down the first time.
The twosome took a tour of the south side of Chicago, then took in Spike Lee's new film at the time, Do The Right Thing.  Who knew it would all lead to 23 years of marriage, two gorgeous YBF teen daughters, stunning careers, and an eight year tenure as the world's most powerful couple.
Check out the first sneak peek below: