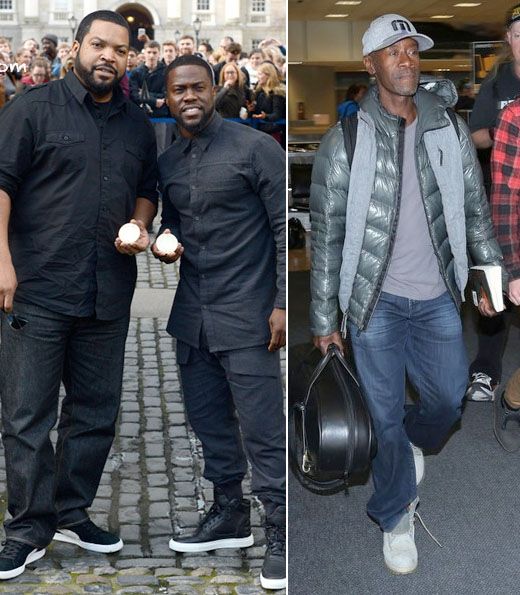 Kevin Hart and Ice Cube are continuing on the promo trail for their blockbuster hit Ride Along 2. Meanwhile, Don Cheadle and a few other YBFers have touched down in Utah for the 2016 Sundance Film Festival. Candids inside…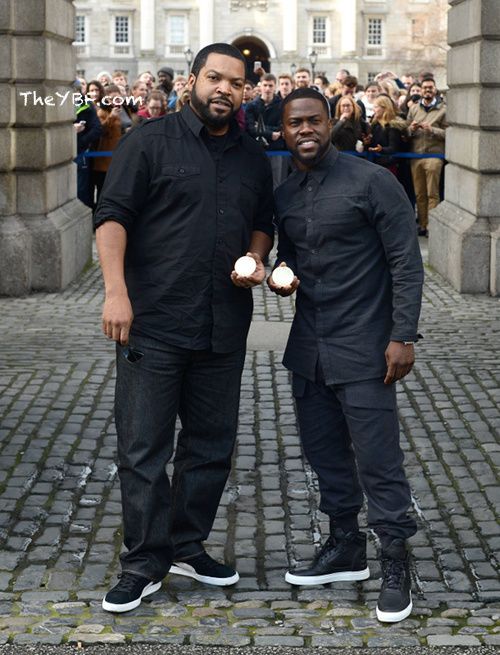 The promo grind continues...
After making roundsin Berlin, Germany, Kevin Hart and Ice Cube have jetted to Dublin, Ireland to promote their blockbuster film Ride Along 2.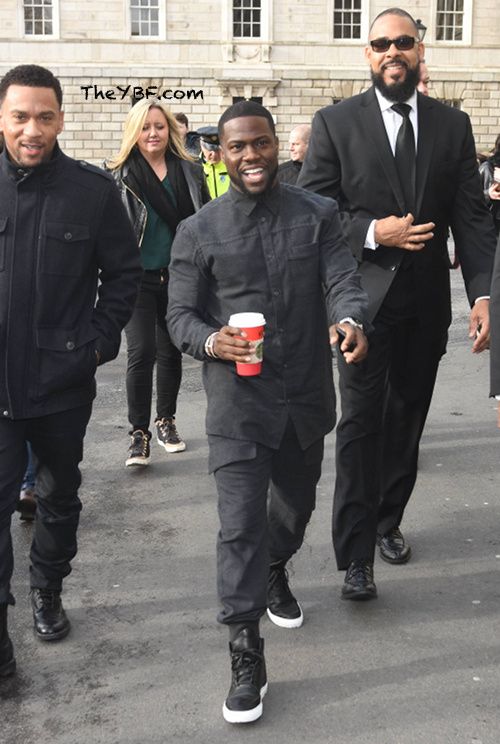 The comedy flick took over the box office in the U.S., landing in the No. 1 spot its opening weekend and they're hoping to do the same overseas as the film premieres in theaters today in Ireland.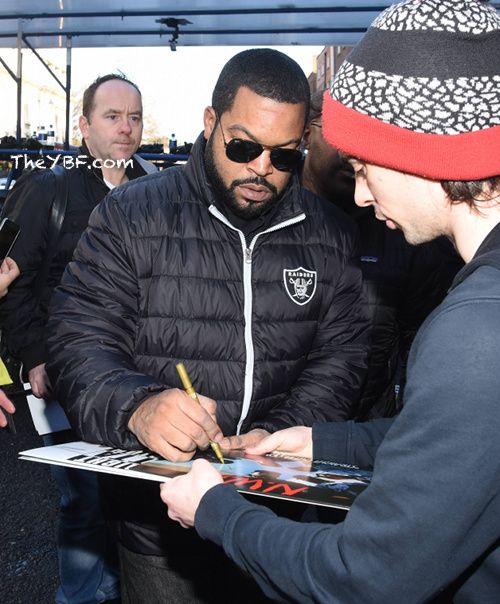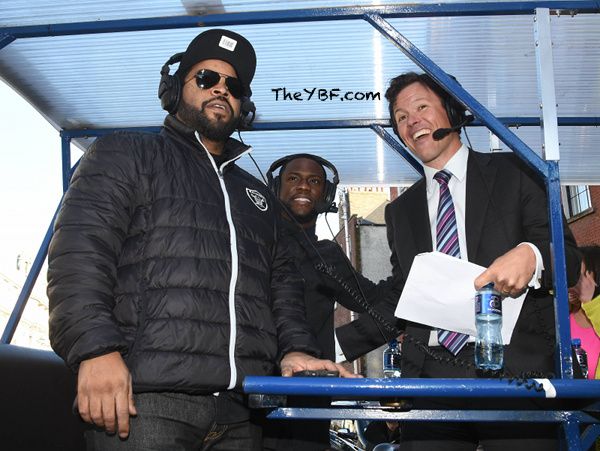 The Hollywood stars did interviews with Today FM's Anton Savage while cycling a Pedi-bus around Dublin City Centre today. Then, Kev and Cube were honored with the Gold Medal of Honorary Patronage from the Trinity College Philosophical Society from Phil President Ludivine Rebet held at Trinity College today.
Later...
The twosome hit up the Google headquarters in Dublin as well. Tonight, Kevin will be hitting the stage for two sold out shows at the 3Arena. Work!
Back on this side of the pond....
"House of Lies" star Don Cheadle was spotted grabbing his luggage at the airport headed to Park City, Utah for the 2016 Sundance Film Festival that's currently underway.
The Oscar nominated actor will screen his Miles Davis biopic, titled Miles Ahead, as a spotlight film during the festival before its release. Miles Ahead is expected to hit theaters in April 1, 2016.
Beyond The Lights actor Nate Parker also touched down in Utah today to attend the film festival. He will be in attendance for the screening of his new slave revolt film The Birth Of A Nation, where he will portray former slave Nat Turner.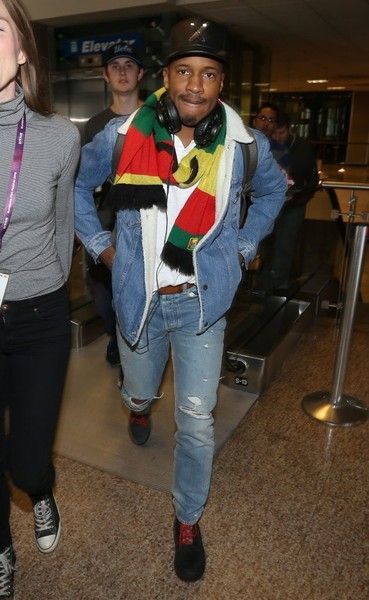 Nate reportedly quit acting to focus on his directorial debut project. He raised $10 million to write, direct, produce AND star in the drama, which also stars "Being Mary Jane" star Gabrielle Union and "How To Get Away With Murder" starlet Aja Naomi King. The film will be shown during the Festival on Monday, January 25th. Nice!
Guess who?
It's "Mr. Robinson" actor Craig Robinson. The Chi-town actor tried to keep a low profile as he trekked through the airport. It didn't work, fans still noticed him and asked for autographs.
Craig will be screening a new flick today he's starring in titled, Morris From America, a unique take on the coming-of-age genre.
Good luck to the YBFers at Sundance!
Photos: WENN/FameFlynet/Kevin's IG