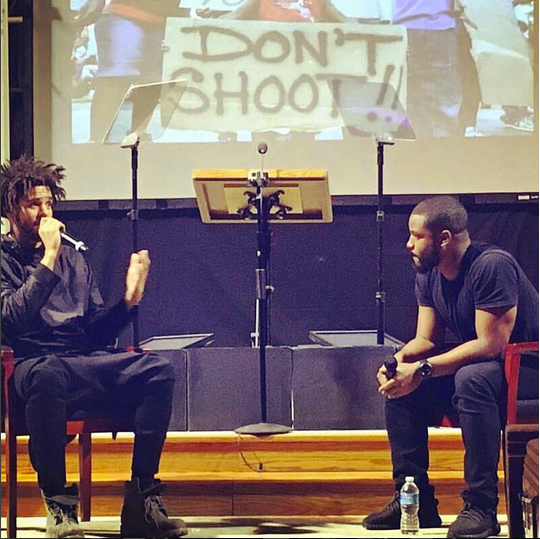 Surprise!  J.Cole is already married. Get the the deets on his best kept secret revealed by director Ryan Coogler inside...
Monday night at the Riverside Church in NYC, the Blackout For Human Rights organization hosted the #MLKNow event.  Stars like Michael B. Jordan, Anika Noni Rose, India Arie, Bilal, read the works of Dr. King, Sojourner Truth, Malcolm X, Fred Hampton and many other powerful activists.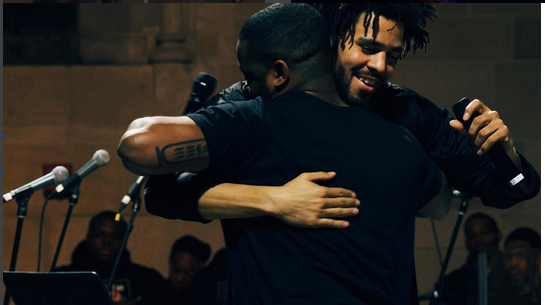 J.Cole and Creed director Ryan Coogler had a brief discussion on stage, and some revealing things occurred.  One big reveal in particular, J.Cole is already married!
Cole and his longtime girlfriend Melissa became around or a bit before January of last year, and we never heard anything else.  So it makes sense that the twosome could have already gotten married by now.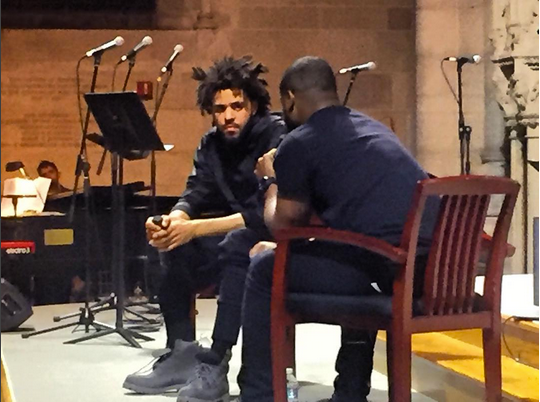 Ryan's first question to the "Forest Hills Drive" rapper was "How has your life changed since you've been married?"
Cole's reaction is priceless.  Check it below:
Meanwhile, Cole also met Harry Belafonte: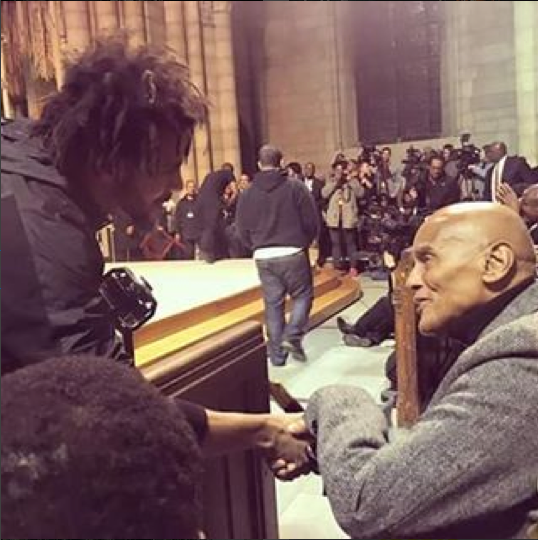 Nice.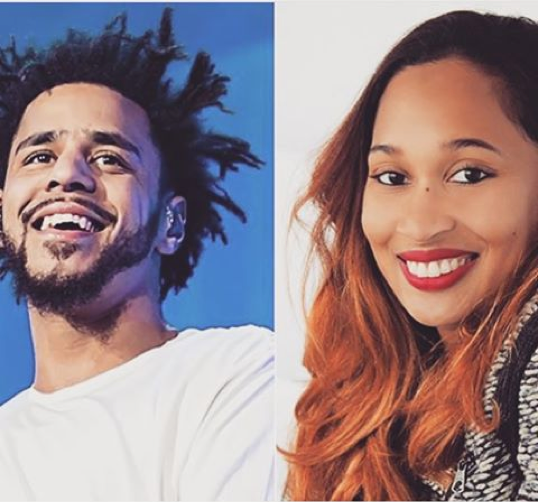 Congrats to the couple!
Pics: @kevinlockett, @amg_ceo, @unitedblackout