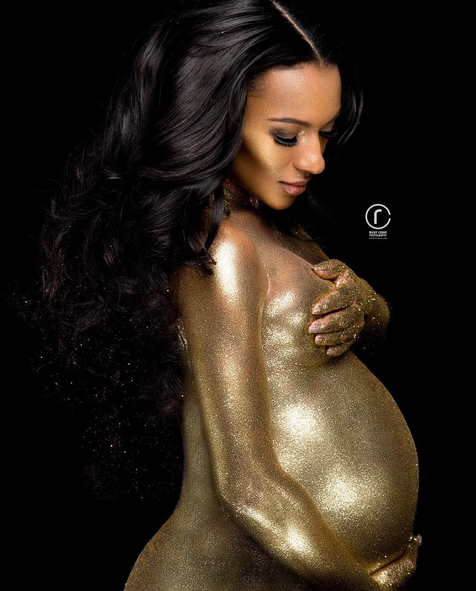 Well…it's true! Tara Wallace is pregnant with Peter Gunz baby and his wife Amina Butterfly isn't happy about it. Especially since she got an abortion herself. Peep Tara unveiling her baby bump and the social media spat with Amina inside….
The "LAHH" foolery is in full swing! And this everlasting love triangle doesn't seem to be ending any time soon. Ewww.
On last night's episode of "Love & Hip Hop: New York," Tara Wallace revealed she was 18 weeks pregnant with Peter Gunz's baby. That makes baby #3 between the two of them. And it would willbe baby #9 for Peter!
The kicker? He's still married to Amina Buddafly. Not only that, a few episodes ago, Amina revealed she too was pregnant. But, she decided to have an abortion. We learned this when she shot a recent scene with Peter's older daughter revealing the news to her. Hmph.
Immediately after Tara revealed she was pregnant on the show, she hopped on Instagram to show off her growing baby bump posting a picture of her belly covered in gold glitter.
She captioned, "'Making the decision to have a baby is momentous. It is to decide forever to have your heart go walking around outside your body.'– Elizabeth Stone".
Fans are GOING IN on her in her comment section (and ours on the 'Gram).
So, she and Peter have popped back and the haters who have ish to say:
She said, "I am in a great space and sorry u guys are so mad! My baby is on the way and my boys and I are so happy"
Then Peter popped off:
THESE two...
By the way....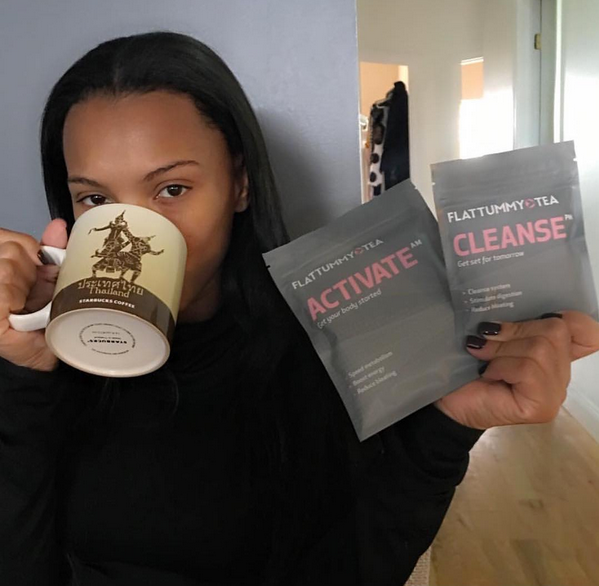 Just a week ago, Tara was pushing this Flat Tummy Tea. Hmmm...
Back to the drama....
Peter's wife Amina was watching the new episode last night. She hopped on Twitter to shade Tara tweeting (read from the bottom up):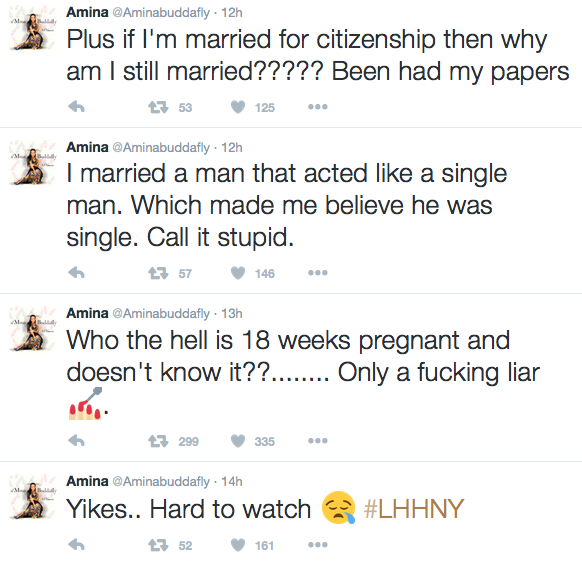 Tara then clapped back at Amina tweeting (read from the bottom up):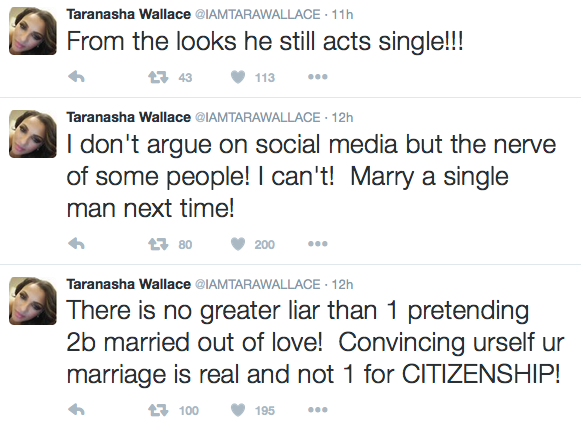 Chile...this is just foolish and #TeamTooMuch! 
Photos: Tara's IG