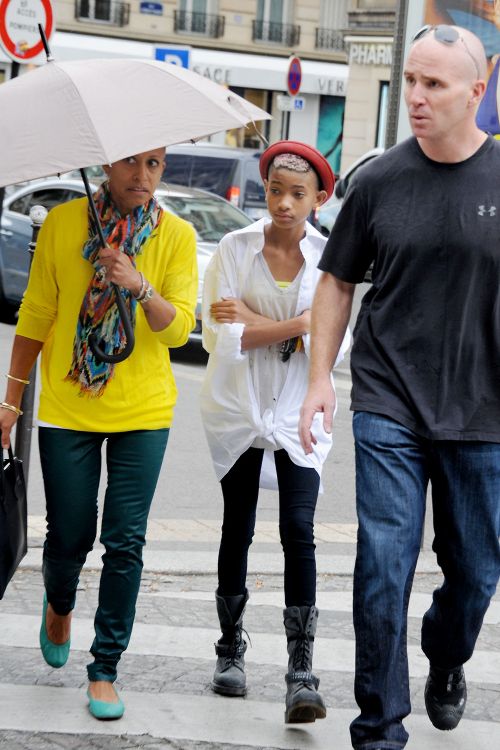 Willow Smith sashayed into Paris today to do a little pre-Mother's Day shopping with her grandmother Adrienne at the luxe Cartier boutique.  Pics of Willow and her mohawk inside...
While her parents--Will & Jada--are out trotting the globe for Will's Men In Black III promo, 11-year-old Willow is chillin' with Grandma shopping around Paris.  Must be nice to not have to be slaving away in a classroom learning reading and math skills like every other 11-year-old.  But anywho: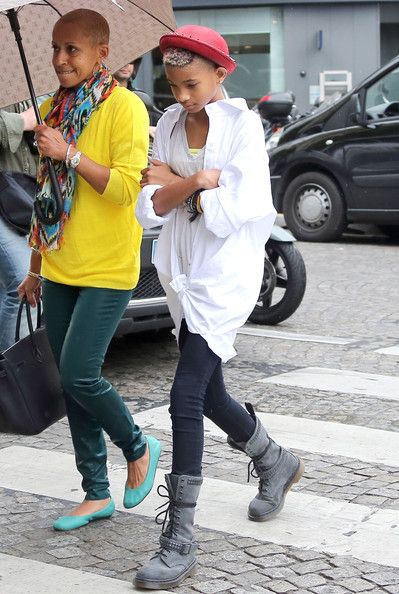 Looking cute with that colorblocking & Birkin Ms. Adrienne..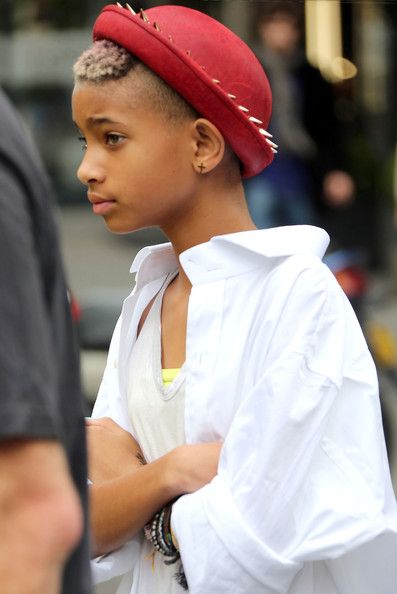 That hat...this mohawk.  Oh wells.  On a side note, she and her brother Jaden really could have been twins.
Check out Adrienne/Jada/Willow's Red Table Talks where they discuss intimate issues of motherhood HERE in case you missed it.
Pics: Splash/Fame/Flynet