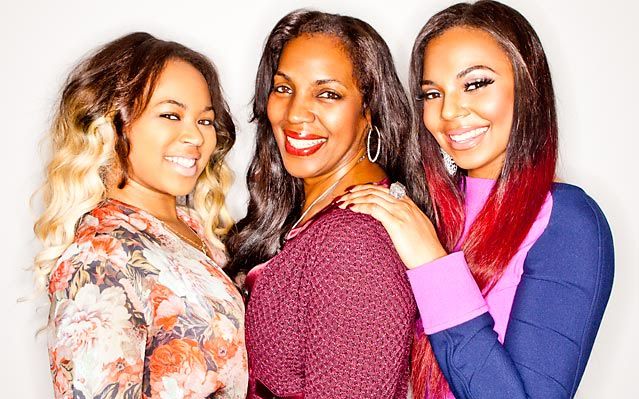 R&B songstress Ashanti sat down for a recent interview with her mom Tina Douglas where they dished on the best advice she ever received and the women in the Douglas family. Also see Lark Voorhies from "Saved By The Bell" and what she looks like now inside.....
For Mother's Day, Tina Douglas sat down with her successful daughter and talked about the long line of strong women in their family and the best advice she ever gave Ashanti.  As for her mom's best advice, "You always taught me to be a leader and not a follower and I remember that from elementary school."
The pair were then joined by baby sister Shia who joined in some hugs and kisses and wished Tina a Happy Mother's Day.
Watch the video here:
And here's a blast from the past.....
Lark Voorhies aka Lisa Turtle from "Saved By The Bell" talked to E!'s Michael Yo about her upcoming projects and revealed that rumors of her dating any of her co-stars (like Zack Morris/Mark-Paul Gosselaar) were untrue. She still looks good, but the lighting is terrible and the funeral home makeup is upsetting. No word on if she has any type of condition affecting her, but I'm glad we've got a Lark update!
UPDATE: F it.  It ain't the lighting.  Something is terribly wrong here and it must be addressed. Whether it's bleaching or plastic surgery gone wrong, ridiculous makeup or some type of condition, you can't just give an interview looking like the real life ghost of the beloved Lisa Turtle and expect everything to be peaches and cream.  We deserve an answer...
Photos and video by Elizabeth Bruneau