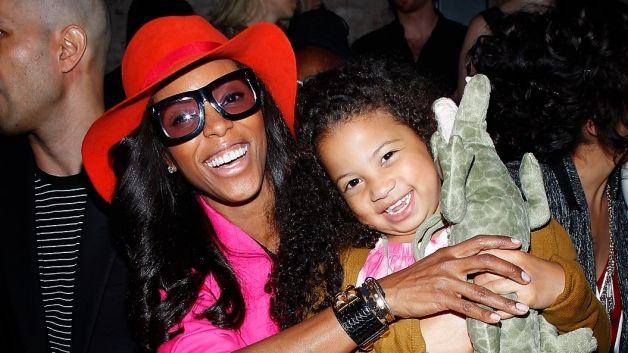 Just in time for Mother's Day, fashion expert & styling guru June Ambrose chatted exclusively with TheYBF.com for Mother's Day and offered a few ideas for fashionable moms.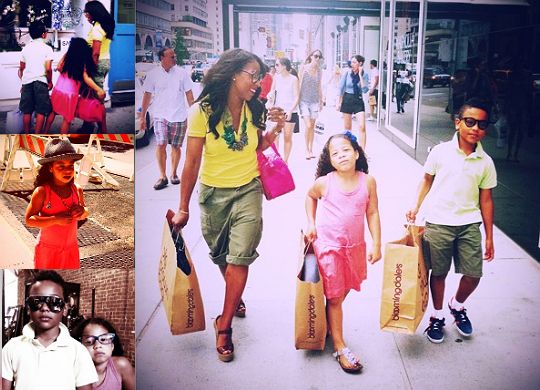 As the mother of 10-year-old son Chance and 7-year-old daughter Summer, June Ambrose is a working mom who manages to balance career and motherhood...all while staying effortlessly fly and fashionable.
She tells TheYBF.com the best thing about being a mom is the unconditional joy the kiddies bring.
"It's a real humbling thing," June gushes.  "It's so rewarding because it reminds you about the important things in life.  Like if you are having a really bad day you can count on the joy they bring to you.  And it's changed my perception on life.  My kids have taught me that I can just be me and that's enough for them.  And if that's enough for them, it's also enough for the real world for me to just be who I am."
While starring on her own VH1 reality series "Styled By June," we've seen her makeover celebs like Trina, Da Brat and Jaleel White.  But the guru also has tips for the everyday Young, Black & Fabulous mom about looking fab for yourself, your man and your kids...all while holding down the craziness that is mommyhood.  And how to spend YOUR day stylishly...
June's Hot Looks And Trends To Rock On Mother's Day:
For the mom who plans to just relax...
"I swear by cashmere sweat pants.  Though very comfortable, the pants still carry an element of chicness and maximum movement.  I also loves slip dresses, silk cammies by Miu Miu Prada and Rachel Roy's silk pajama pants (which are classy enough to wear both indoors and outdoors).  And even on a "lounging day" it's important to look good for your man in case he comes home and you want a "happy ending!" 
For the mom headed to a fabulous brunch...
"I suggest you celebrate in color and don't be afriad to be daring with your color and patterns.  Mixing sailor stripes with a floral print is one way a mother can stand out amongst the crowd.  Also, color blocking is BIG this season...along with pencil skirts." 
For the mom who wants to GLAM it up for a big night out with her husband or friends...
"I recommend metallics for a big night out because a mom should be able to light up a room when she walks into it.  And for those who lean toward dark garments, I would pair that with something that has some sheen or glitz to it." 
"And mom's don't have to go out and spend a ton to make this happen.  You can reinvent anything in your closet simply using accessories like a glitzy clutch, gorgeous earrings, necklaces and broaches."
For the mom who really wants to make a statement just because.....
"I suggest you pick a theme a run with it!  One theme might by "1940s Coco Chanel" and you're rocking a white tuxedo.  Another could be the "Greecian Goddess" where the mom shows off her arms or other fabulous body parts." 
Good luck keeping it sexy ladies. It won't be difficult for you fab YBFers. HAPPY MOTHER'S DAY!