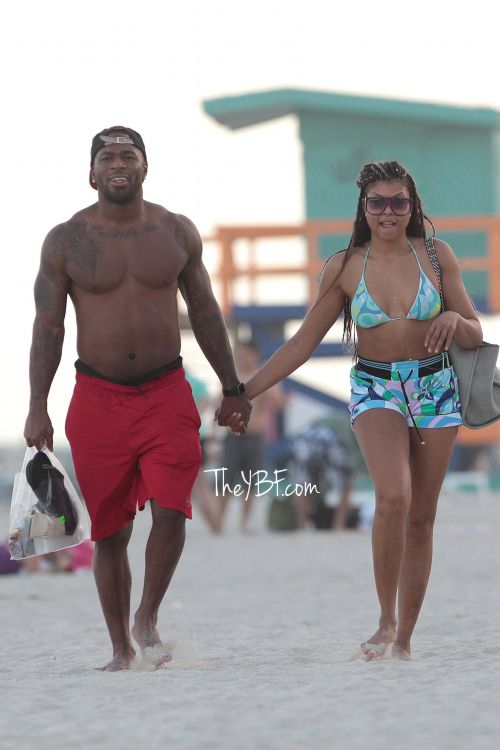 It looks like a new man may be getting Cookie's....cookie.  Our fave fried in our head Taraji P. Henson was just spotted with a fine specimen of a man walking the beaches of Miami while holding hands.  We've got the scoop on her new boo and plenty more pics of the twosome inside...
She's got a hot career, hot body, and apparently a hot new man.  What we wouldn't give to be Taraji P. Henson right now!
The "Empire" star, who often claims to be unlucky in love, may have found what she's looking for.  Even if it is just a temporary snack.
Rocking an Emilio Pucci bikini and shorts and Chanel beach bag, the 45-year-old Emmy & Oscar nominated actress happily held hands with a shirtless new boo.  We've learned exactly who he is -- 32-year-old NFL baller Kelvin Haydon!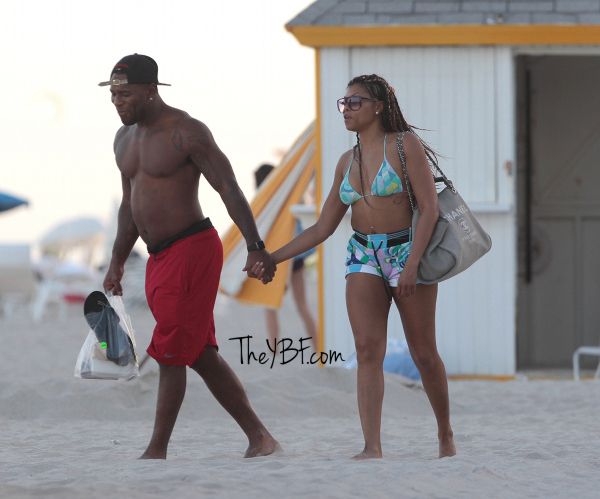 Kelvin is currently a free agent and previously played for the Colts, the Falcons and the Bears.  Speaking of the Bears, he's a Chicago native, which has us wondering if the two met in the Chi....where Taraji films "Empire" most of the year.
Mmmhmm we see you Mama T!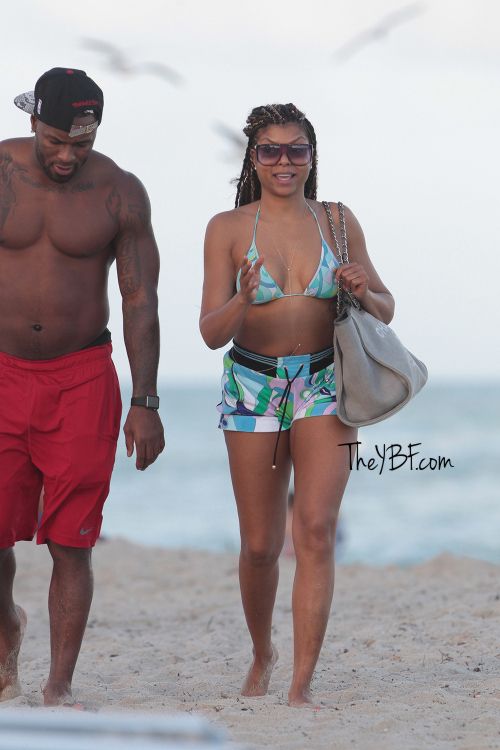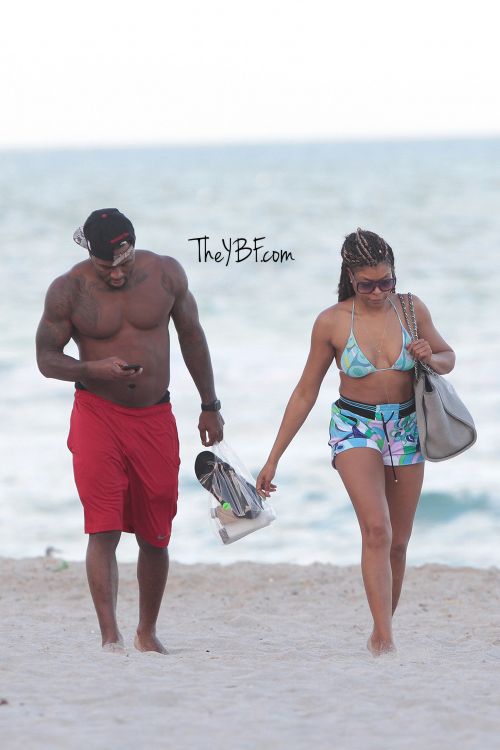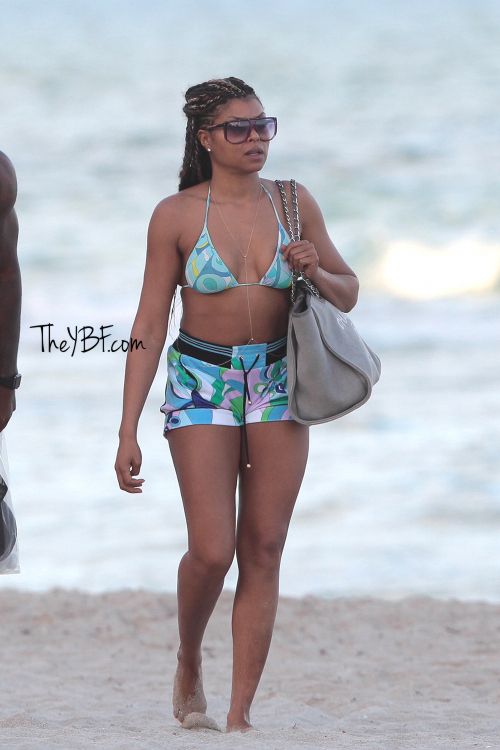 She looks fabulous, happy and ready to take over 2016.  By the way, she was just named as USA Today's Entertainer of the Year.  Work!
As for how long Taraji has been seeing Mr. Kelvin before heading out on BAEcation with him, it's been at least a few weeks.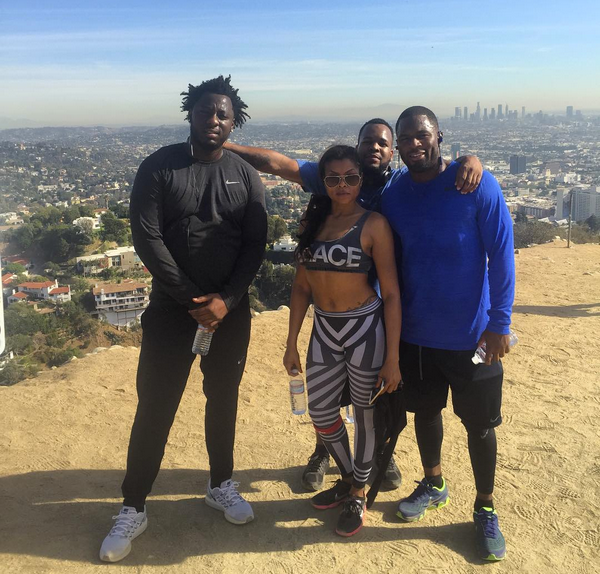 The twosome were spotted running Runyon Canyon with friends.  A couple who keeps fit together....
Photos: Pacific Coast News/@YoungTeeTee