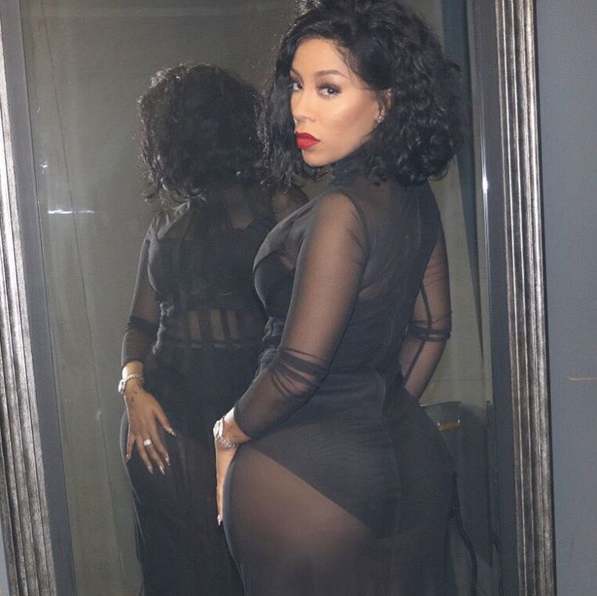 K. Michelle wants you to know she had some work done.  But this time, it was about taking out instead of putting in.  She also confirms she's returning to "Love & Hip Hop: Atlanta." Get it all inside….
Right before we ring in the new year, R&B singer K. Michelle has already made some major changes in her life.
Last night, the singer/reality star hopped on Instagram to show off her newly deflated booty which she dubbed Betsey. Yep, she had some of her butt injections taken out.
The singer posted a series of flicks on IG flossing her new, smaller derriere and hinted that she may not be done with reducing the size.
She revealed,"Betsy is smaller, but she still makes a statement. Sometimes less is more. Not finished yet, but feeling liberated getting back to myself"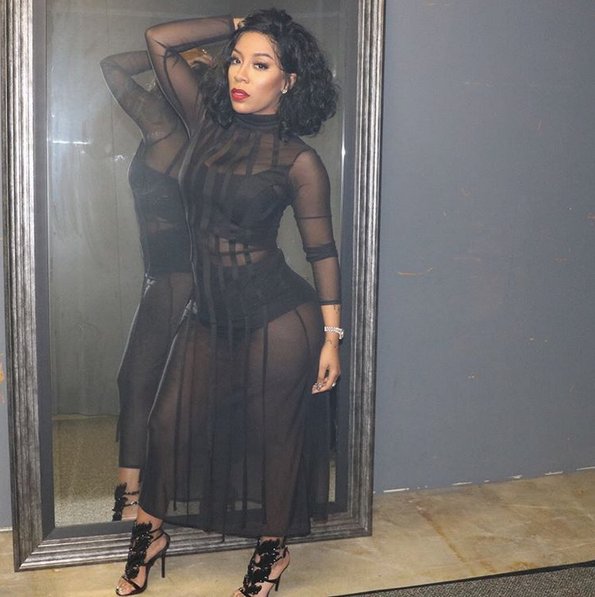 This is something that K has been thinking about doing for a while now. Last month, she said in an interview that she regretted getting her booty enhanced because it was getting in the way of advancing her career (like being typecasted a certain way for films) and she couldn't fit designer clothes.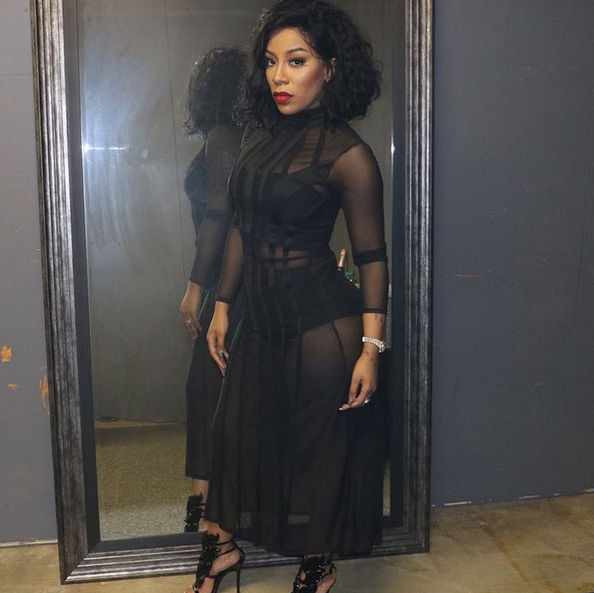 In addition to her new smaller booty, she has also confirmed that she WILL be returning to "LAHH: ATL" even though she said she was done with the show. While she has her own docu-series on VH1 titled "K. Michelle: My Life" (set to premiere a new season on January 25th), maybe she's returning to "LAHH" for that extra dose of ratchetness.
During a recent performance in Columbia, SC, K revealed she has "a lot of sh*t to finish up." Check it:
Sounds like some drama will be in the mix.  She also said on social media that "LAHH" is a business move and another reason she's on the show is to talk about her new business she has opening in Atlanta. Well, good for her. Also, K is gearing up to release her third studio album (rumors say it's her final album), which is set to drop in March 2016.
2016 is looking to be a good year for K!
Photos: K's IG