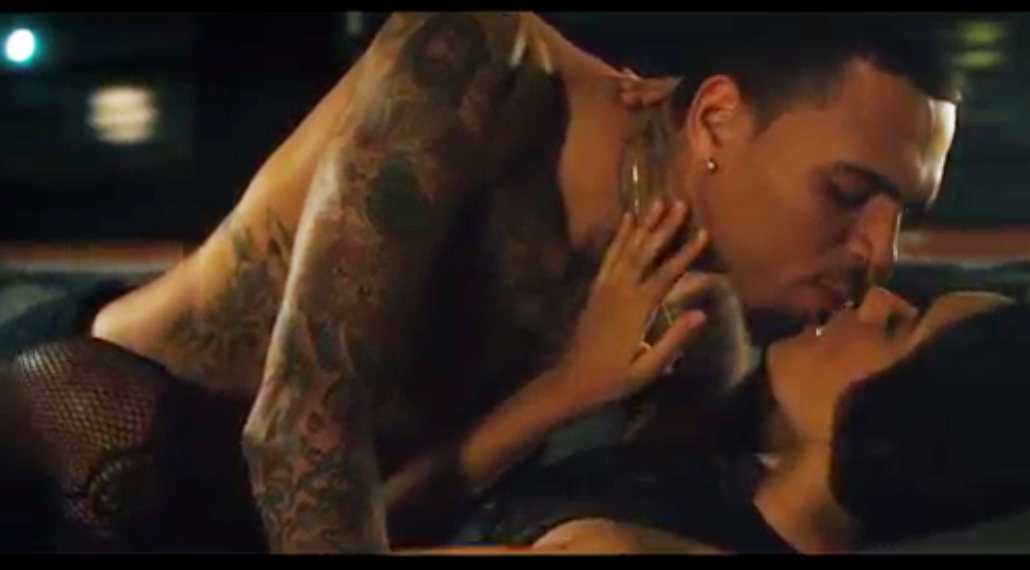 Chris Brown has brand new visuals for his single "Back To Sleep." And it's very sensual and steamy. Meanwhile, Rick Ross is shooting a new video in Miami. More inside…
Chris Brown is gearing up to drop his Royalty album, set to drop on Friday (December 18th). And right before he releases his new LP, he's gifting fans new visuals to one of his hottest singles, "Back To Sleep." It has become a fave around these parts.
Breezy brings the heat in his new video treatment getting hot and heavy with a model check over the Marvin Gaye-sampled track. (Hope he paid his dues). It's plenty of touching, hugging squeezing and loving in the shower.
Grab your towels and check it:
The "Fine By Me" singer has kicked off his "Royalty Live" concert series performing in Chi-town last night. His next show is December 16th in San Francisco and then he's traveling to L.A. on December 18th.
On a video set...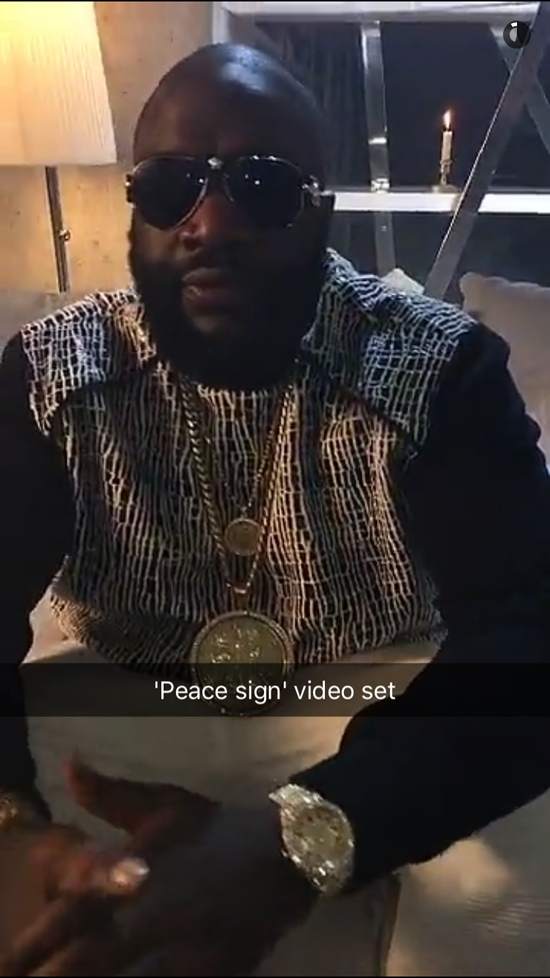 Since being released from house arrest (minus having to inform officials before he leaves the state), Rick Ross is still making boss moves to continue to build his Maybach Music Empire.
Today, the MMG honcho is in Miami filming new visuals for his track "Peace Sign," #11 off his recently released LP, Black Market. And he shared a few behind-the scenes sneak peeks at what he has in store for the video treatment: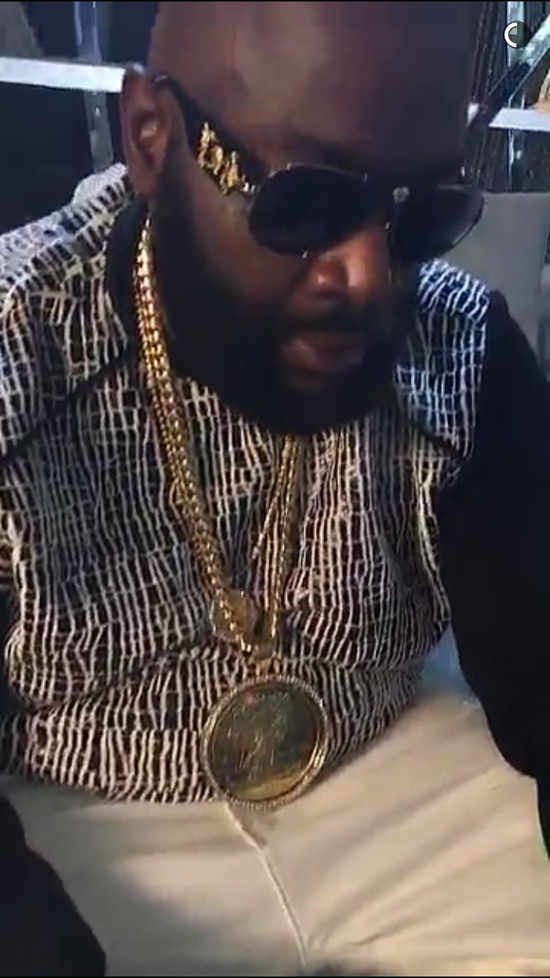 Looks like he's keeping the Black Market train chugging, even if 50 Cent continues to come for him and his album sales.
Photos: Rick's SnapChat