Lil Kim gifted a special treat to her Philly fans over the weekend. Come inside to see the rap queen bend it over and bust it wide open on stage….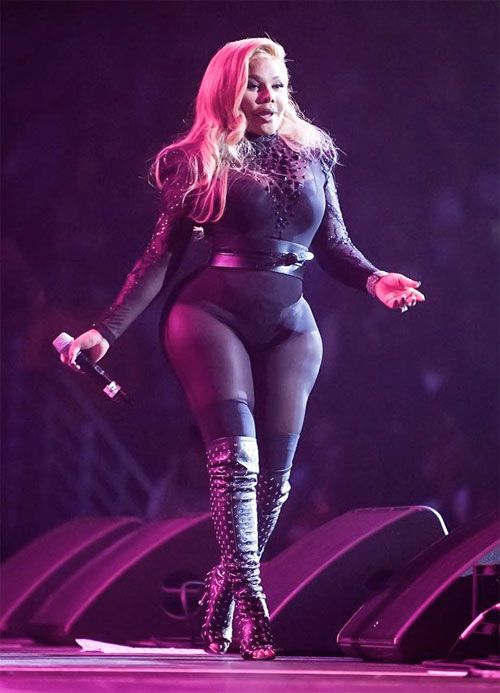 Lil Kim got in touch with her "twerkin'" side over the weekend. And it appears she has accessorized her look with a bigger booty. A much bigger booty.
Over the weekend, the "Crush On You" raptress rolled into Philly to perform for the BOOM Bash 2015 concert (presented by Boom 107.9 FM) held at the Liacouras Center at Temple University.
The Brooklyn raptress was gearing up to perform "Big Momma Thang," one of her classic hits. As the beat drops, Kimmy drops her hands on her knees, she puts her bows on her thighs and threw that thang in a circle. Yes, chick served up a twerk session for concertgoers and they seemed to enjoy every minute of it. Check it:
We SEE you Kim. ALL of you.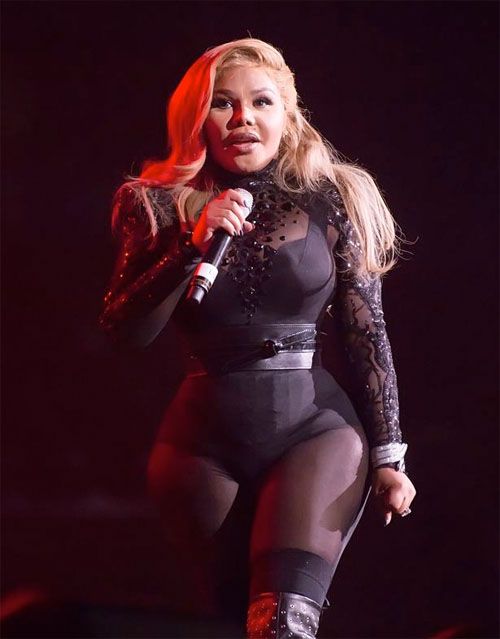 The 41-year-old rap star continued spittin' lyrics from her rap hits as she sashayed across the stage in a black corset-like onsie with lace trimming and black studded knee-high boots.
Before she hit the stage, her make up artist Arianna Garcia snapped a picture to make sure her make up was point. 
Kimmy's make up artist captioned, "Final touchups on @lilkimthequeenbee before hitting the stage last night in Philly. One thing I always do is snap a photo to see how the makeup looks on camera. Photos usually capture things we don't see in person so it's always important to see how the look photographs."
Hmm...
Then, Kimmy snapped it up with celebrity manager Charlie Mack and a fan: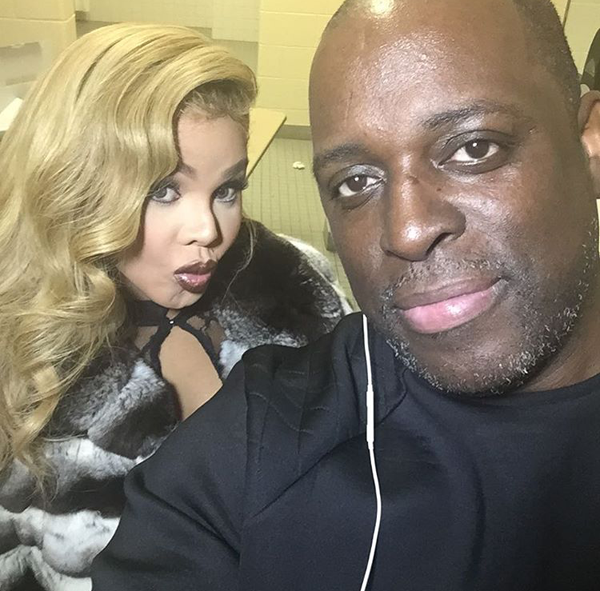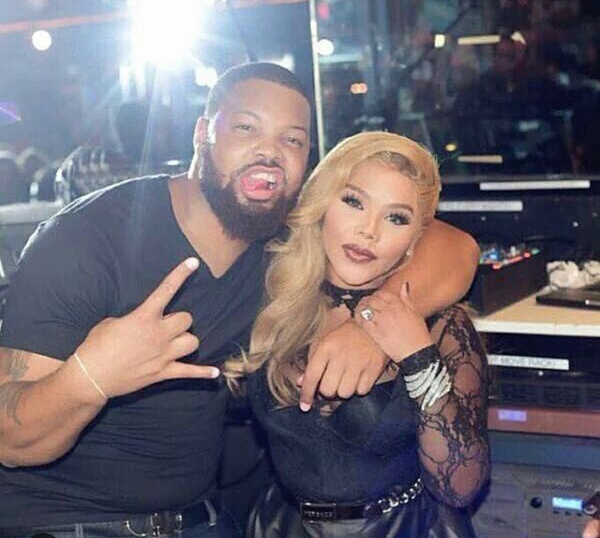 Looks like she had a good time and a good show overall.
Photos: Splash/@charliemackfirstout/@makeupari_