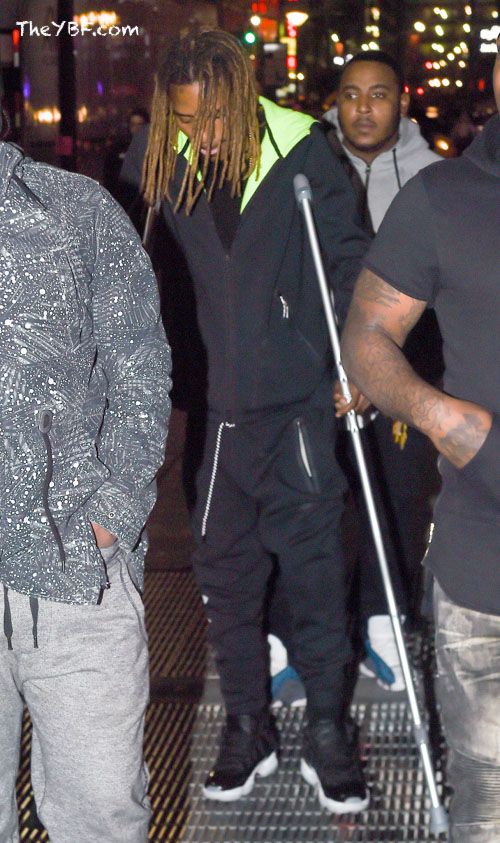 Well, things certainly got interesting between reality star Masika Kalyasha and rapper Fetty Wap. Masika is 6 months pregnant and claims Fetty is the father! Fetty says she's nothing but an industry groupie and wants a DNA test. Chile…deets inside…
If this isn't foolywang material at its finest!
Over the weekend, former "Love & Hip Hop: Hollywood" star Masika Kalysha revealed she's six months pregnant! Yep, chick will be welcoming a new bundle of joy in just a few months. Sounds like this would be one of the happier times in her life, but it's obvious she ALREADY has baby daddy drama. Allegedly.
FYI -- That's Fetty above on crutches (after he was hit by a car on his motorcycle) heading inside Jingle Ball.
Masika took to Instagram to make her pregnancy announcement showing off her growing belly in a sexy bra and panties set, with a sweet caption AND she tagged the Paterson native rapper. She wrote:
Further confirming Fetty IS the father, she stopped by Power 106 in L.A. to dish on pregnancy and to show off her bump. Oh..and to reveal who the baby's daddy is. She said:
Following her radio stop....
Photogs caught up with Masika right after she left Power 106 to probe her more about the pregnancy. She said when she told Fetty she was pregnant his reaction was very calm. When asked about marriage, she didn't rule it out in the future. Then she said, "It just depends on this ring." Oh? Ok. Sighs….
Chick seems super confident, but unfortunately for her, her alleged sperm donor is saying the total opposite. According to TMZ, Fetty told them she was nothing more than a jumpoff…an industry groupie of sorts and that he needs a DNA test to PROVE he's the father. He doesn't deny they hooked up, but he said he won't believe he's the father until he has proof.
He also hopped on Twitter and ranted (then deleted):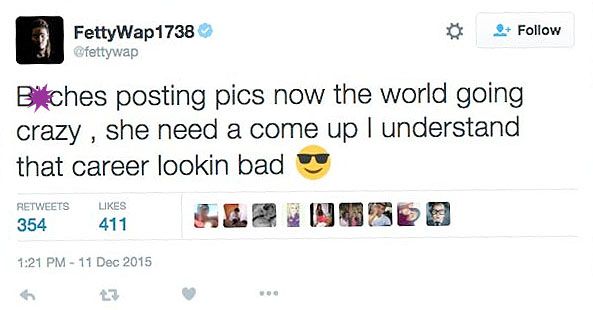 After he deleted the above post, he tweeted: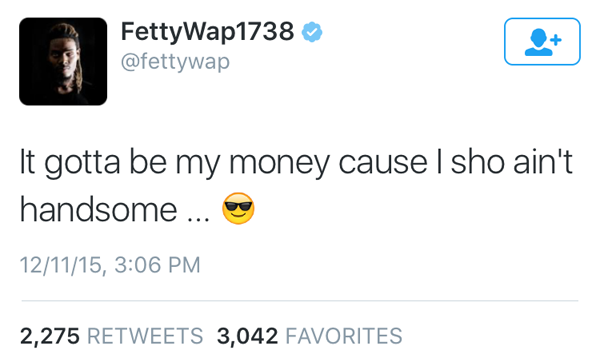 Fetty's rep spoke to E! News saying Fetty would need a paternity test to prove he's the father because she's known as being an industry jumpoff.
"Masika is pregnant, allegedly by Fetty Wap," the rapper's rep tells E! News. "I didn't see Fetty or a paternity test confirm this allegation. Masika is known for being an industry jump-off, and her lil announcement was very calculated."
Yikes!  Well, he's not denying sleeping with her, only denying he's the father.
Well, Masika is all about the positive vibes and appears to be doing this mommy thing solo. She posted: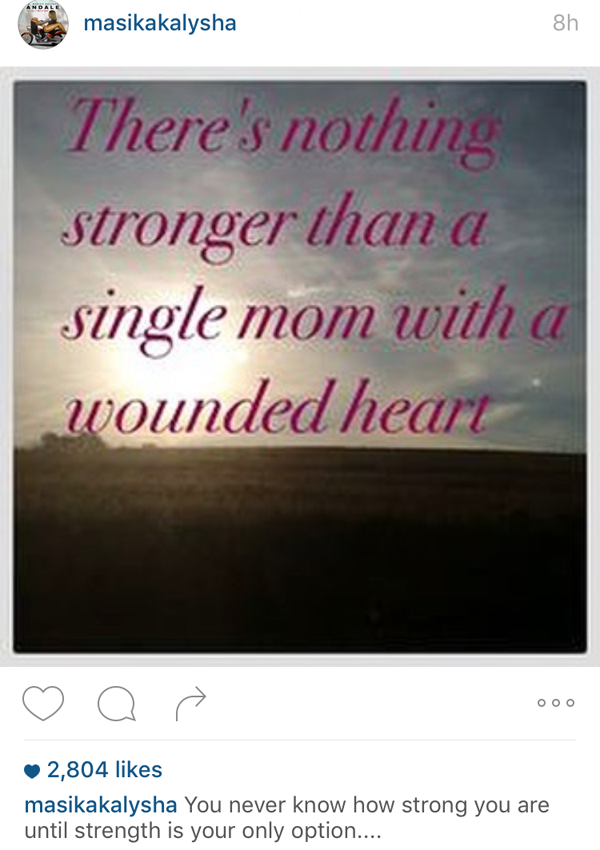 SIGHS to it all! 
Photo: Splash/Masika's IG/Fetty's Twitter