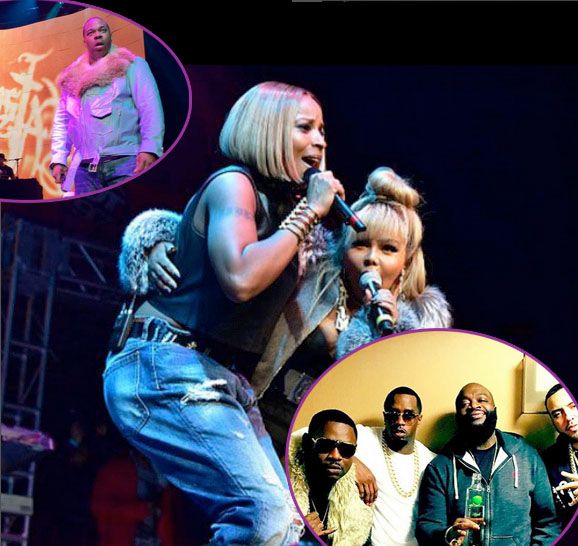 Hip Hop/R&B fans rejoice! Mary J. Blige, Lil Kim, Diddy, Mariah Carey, Busta Rhymes, Rick Ross, French Montana, Beanie Siegel and many more put on an epic show for Hot 97's "Hot For The Holidays" concert. Check out the pics and videos inside…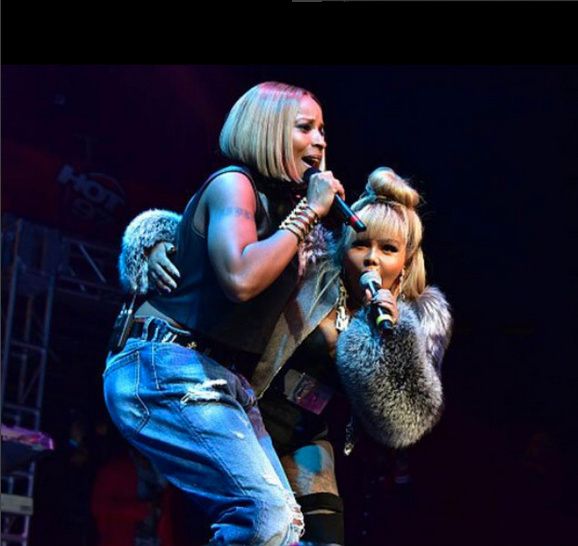 To celebrate 25 years in the game, rapper Busta Rhymes brought a slew of his celeb friends to turn up for Hot 97's "Hot For The Holidays" concert, presented by Footaction, held at the Prudential Center in Newark, New Jersey last night.
One of the highlights of the evening involved soulful R&B songstress Mary J. Blige and Lil Kim serving up some black girl star power to perform their classic hit "I Can Love You."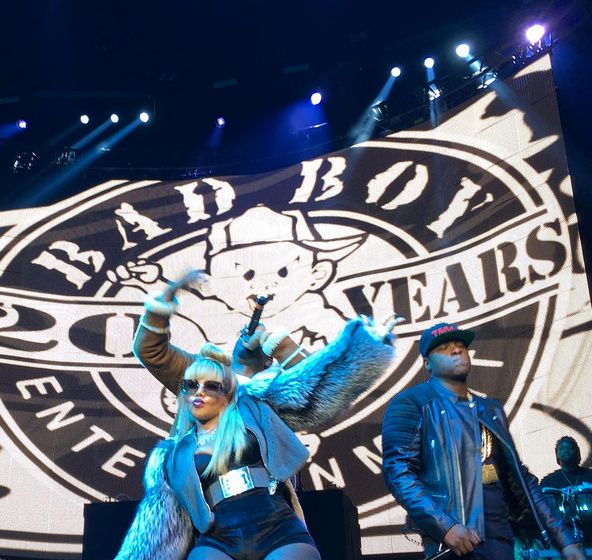 The crowd went CRAZY when Kim hit the stage. The crowd enjoyed every single second of their performance and both ladies appeared to have enjoyed the sisterly reunion. Loves it.
Check it below:
Busta Rhymes was full of surprises, one of them being his homie Mariah Carey.
After falling ill and being rushed to the hospital for the flu a few days ago, MiMi pushed through and hit the stage to perform "I Know What You Want" with the Brooklyn emcee and Flipmode Squad. Check it:
Busta brought out his former bandmates Leaders of the New School AND A Tribe Called Quest (with Diddy also hitting the stage) to create a special moment in Hip Hop. YAS! The rap stars entertained the crowd with their classic throwback track "Scenario" and added a remix as well. Check it:
Then, Kim, Jadakiss and The Bad Boy Family joined Diddy on stage to perform their 1997 classic hit "All About The Benjamins." Peep the clip below:
Coke boy French Montana performed a healthy dose of "HANHS" along with a few of his tracks before jetting off to Miami for Art Basel.
Also rocking out on stage, Rick Ross, Lil Wayne and Fetty Wap treated fans with their catalog of songs. Peep ther clips below:
Backstage...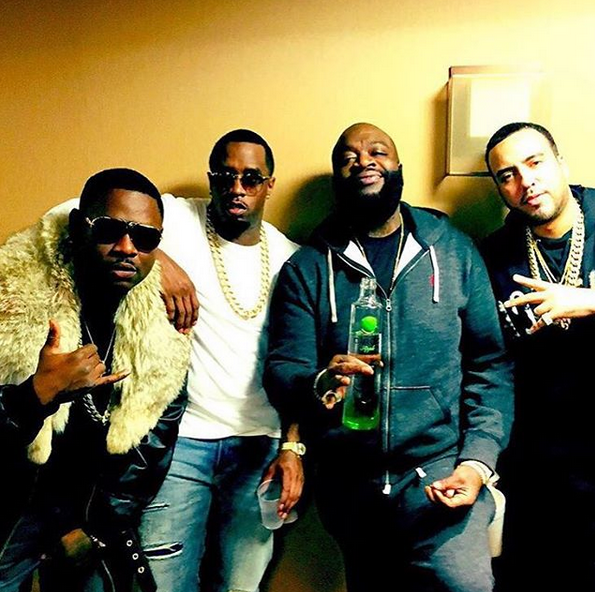 The newly slimmed down Beanie Siegel was in the mix snapping it up with Diddy, Rozy and French.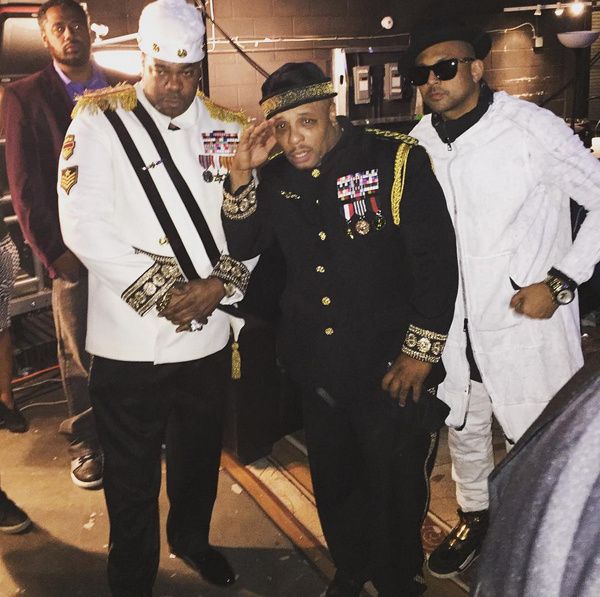 Busta and his Flipmode Squad family stopped for a presidential pic.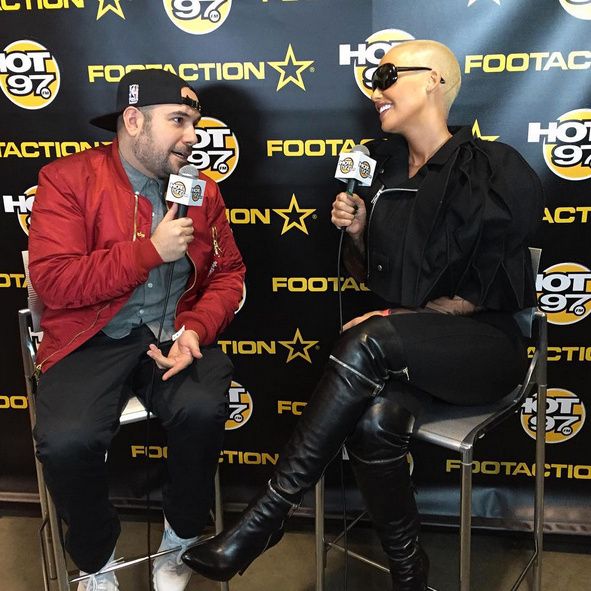 Budding actress and author Amber Rose came to chop it up with the media and check out the epic performances.
And Queen Latifah came out to see her "Wiz Live" co-host Mary and her other industry homies turn up. Fun times.
Photos: Hot 97's IG/Diddy's IG/Elliott Wilson's IG