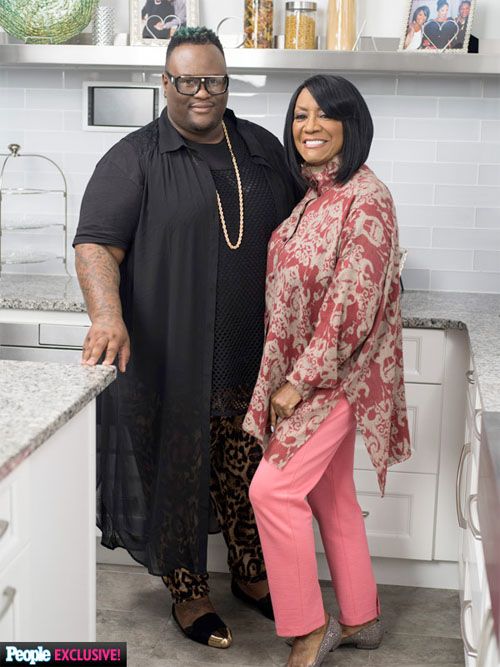 Looks like superfan James Wright Chanel dream has come true. He's joining forces with his idol Patti LaBelle on a new project. Get the deets and the reunion of Tatyana Ali and Alfonso Ribeiro inside…
Superfan James Wright Chanel is thanking his lucky stars (or Jesus Christ) for making that review on Patti LaBelle's now famous sweet potato pies. Not only has he become a viral sensation, he has also formed a close friendship with the Grammy Award winning singer after being personally invited to her home this past Thanksgiving.
Now, the sweet potato pie lovers are coming to a kitchen near you. According to reports, Patti and James will be filming a holiday special set to air on the Cooking Channel. Talk about a come up. And YES, they will be making some sweet potato pies.
Patti talked to PEOPLE about their first time meeting on the set of the cooking show and how they instantly became friends. She said,
"It was his first time seeing me, so when he came into the kitchen, he saw me and my back was turned. He came up behind me and he had on these beautiful leopard pants and a necklace. We just had a love moment."
They've become SO close that Patti looks at him as a son.
"He's such a larger than life person himself," she said. "He's like my new son. It's just a blessing when people come into your life like this and you're not expecting anything."
And, of course, James is over the moon. He said,
"When she first called, it was like we'd known each other forever; we talked like we were best friends. I told her, 'I have to tell my mom that Patti is my new momma too.' I said, 'Patti, you my momma!'"
Ha! Along with their new cooking show, they're also suppose to hit the stage together some time soon for a performance.
You can find out everything they'll be cooking up when the special airs Wednesday, December 16th at 8:30pm ET on the Cooking Channel.
Reunited and it feels so good! "Fresh Prince Of Bel Air" alum Tatyana Ali, who was being honored, and Alfonso Ribeiro linked up on the carpet at The Actors Fund's "Looking Ahead Awards" held at the Taglyan Cultural Complex in Hollywood.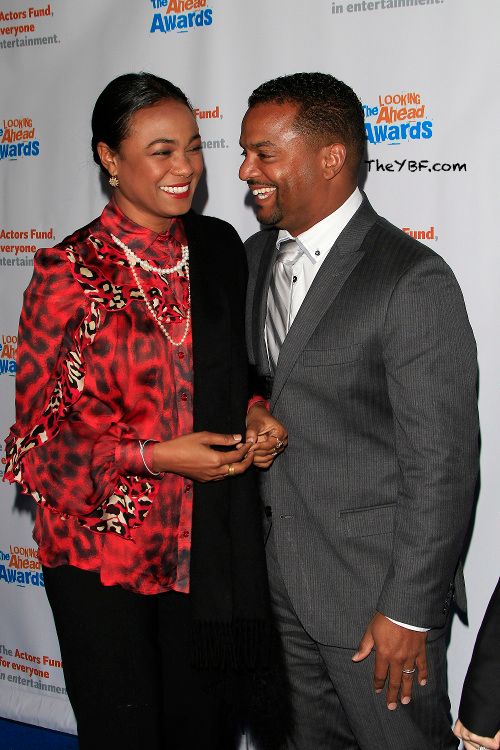 It was just like old times as the twosome chopped it up and laughed together while posing for pictures in between. Fun times.
Photos: PEOPLE/Splash