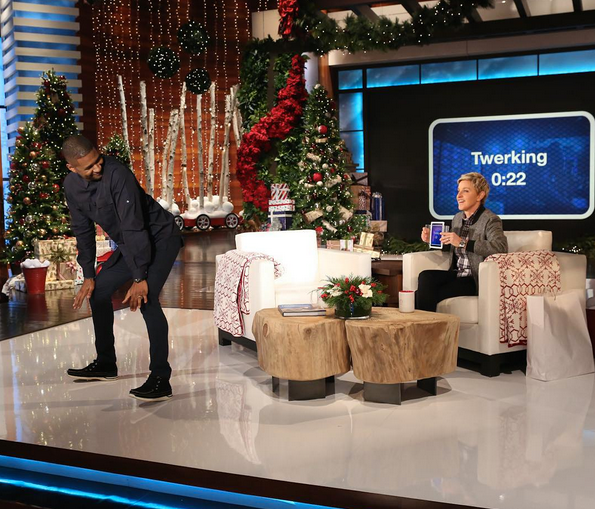 Usher is FINALLY confirming what we already knew: He's a married man! He dished the deets to Ellen DeGeneres today.
In movie news, Gabrielle Union and Omar Epps are reuniting on A Meyers Christmas. More inside….
He's finally ready to spill those wedding deets. Although we've known about Usher and Grace Miguel's nuptials for a while now, the R&B crooner is finally ready to open up and confirm he's a married man now!
The Grammy winner stopped by the "Ellen DeGeneres Show" today where he confirmed he tied the knot. The secret got out around September of this year when the couple traveled to Cuba, but this is his first time talking about it.
He said,
"No, we were in Cuba. You know what's funny? We put this picture up and we were actually just in Cuba on a cultural exchange and people were like, 'Hey, they got married.' But you know, the ring is on the other finger, you guys. But we had a great time. [Grace is a ] wonderful woman."
Aww.
Marriage hasn't slowed him down any. The "Good Kisser" singer is currently working on his own "Master Class" series set to premiere on the OWN Network. And he also said he will be releasing some new music in 2016. Peep the interview below:
And for kicks, Ursh played a game of "Heads Up" that resulted in him backing it up for Ellen. Ha! Check it:
Fun times.
On a movie set....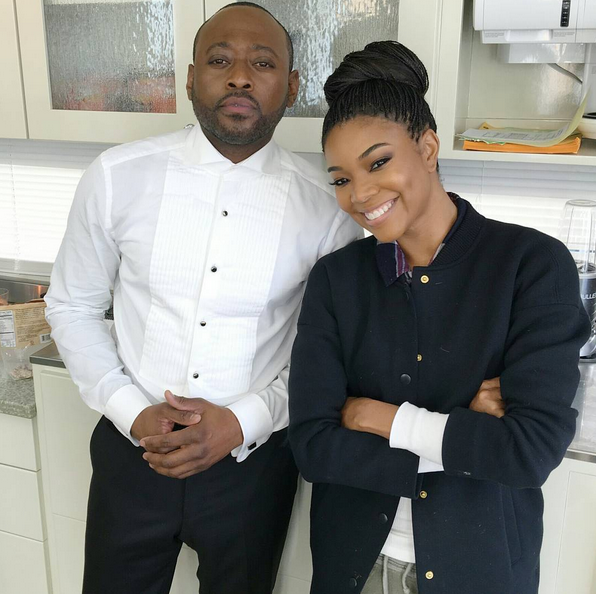 Look! It's Quincy McCall and Shawnie Easton!
Former "Love & Basketball" cast mates Omar Epps and Gabrielle Union had us feeling all nostalgic with this pic. The twosome will be reuniting on the upcoming family flick A Meyers Christmas and we can't wait. We love some Omar Epps around these parts. And he's still looking sexy as ever.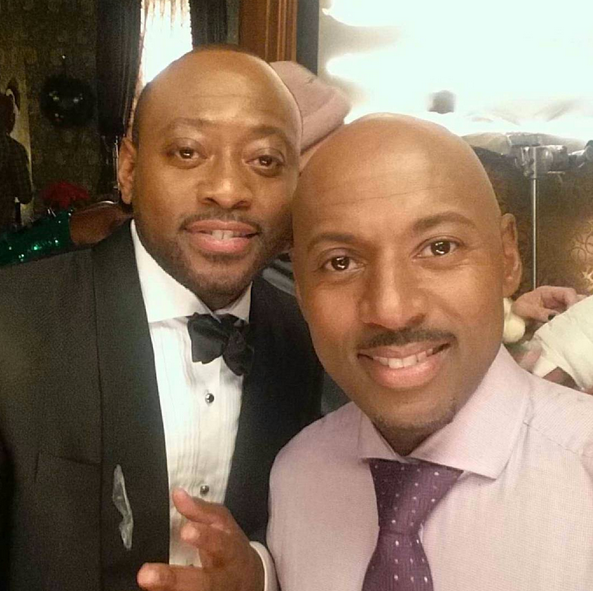 Top Five actor Romany Malco is also starring in the film and he got the chance to chop it up with Omae in between sets. He said, "FINALLY got to be in a film with #MyBrotherFromAnotherMother, @omarepps! I've been admiring his talents from afar for a very long time. #AMeyersChristmas #MeyersChristmas"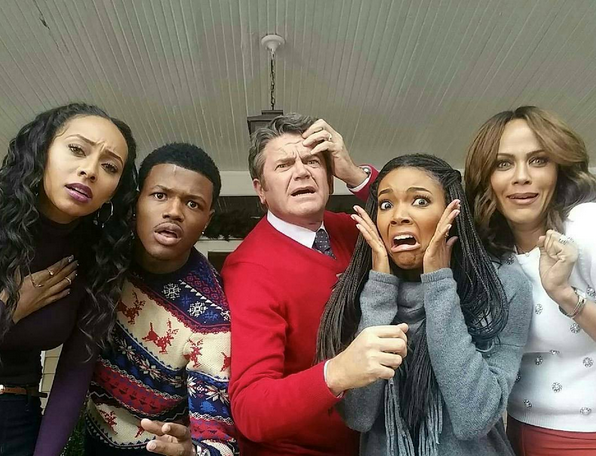 If you haven't heard, Keri Hilson and social media star DC Young Fly have also joined the cast.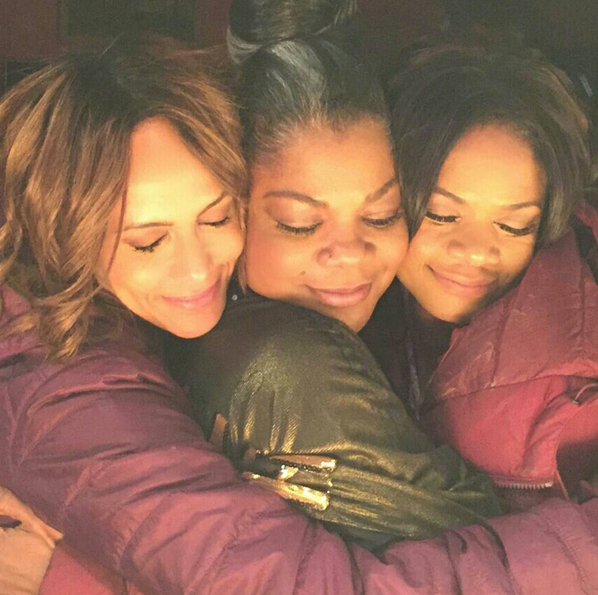 Actresses Nicole Ari Parker, Mo'Nique and Kimberly Elise shared a sisterly hug after an emotional scene. Romany captioned the pic, "Following an emotional on camera moment shared between #DannyGlover and @therealmoworldwide, the entire set of #AMeyersChristmas came to a complete stop to share their love and appreciation. #SisterlyLove. @nicolearip, @ikimberlyelise #MeyersChristmas"
TV host AJ Calloway stopped by the set and snapped it up with "Survivor's Remorse" star Jessie Usher. Two cuties.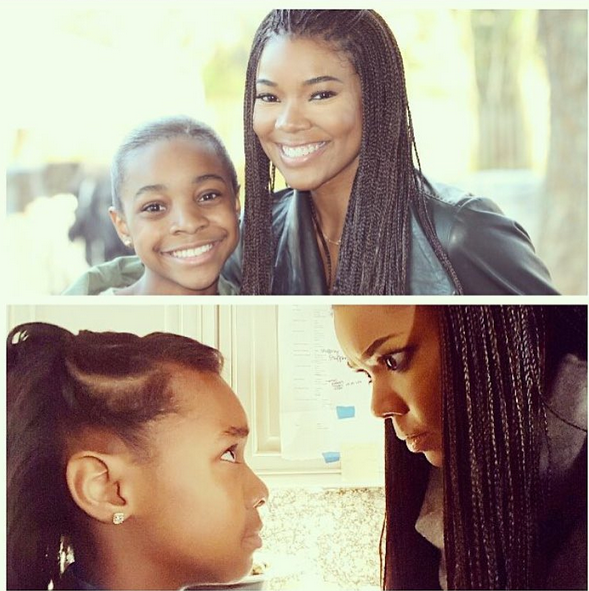 Check out a few shots of Gabby's on-screen daughter Nadej Bailey. She was all smiles in a photo with producer Will Packer. Adorbs!
Get your laugh on at the cast "dabbin'" on the set below:
Photos: Ellen's IG/Gabby's IG/Romany's IG/@vilconmedia/@nadejk