Monica hit the stage for a special performance in Atlanta then hit the club with Trina and Rico Love. Peep the pics and take a listen to August Alsina's two new tracks inside…
Last night, Monica brought her "Code Red Experience" to the city that raised her: Atlanta. The Georgia peach has been trekking the nation as she gears up to release her eighth studio album CODE RED on December 18th. And, of course, being in her hometown was nothing short of special with all of her loved ones in the audience. 
Raptress/songwriter Missy Elliot, who's featured on Monica's new track "Hustler's Ambition" came out to support her homie. Missy is gearing up for her own comeback, but she found time to show love. She posted a sweet message to her friend on Instagram saying,
"@MonicaBrown this star will shine 4ever! We love moe because she real! She that homegirl u go to the store with & buy some hot chips and a kosher dill pickle with a orange soda. she that friend u call if u got beef she roll up in her house shoes but she also that Strong Women who will get on stage a sing with so much conviction have yo hands in the air like it's Sunday morning at the union baptist church! Love u moe I teared up seeing my pic u put up last night I'm so grateful 4 u! Love u sis"
Loves it! #blackgirlsrock
Moe's longtime friend Tiny, who's rumored to be pregnant, came out for Moe's homecoming. Looks like Tiny is back to rocking her wedding ring.
For some kiddie cuteness, Moe snapped it up with her three babies Laiyah, Romelo and Rocko: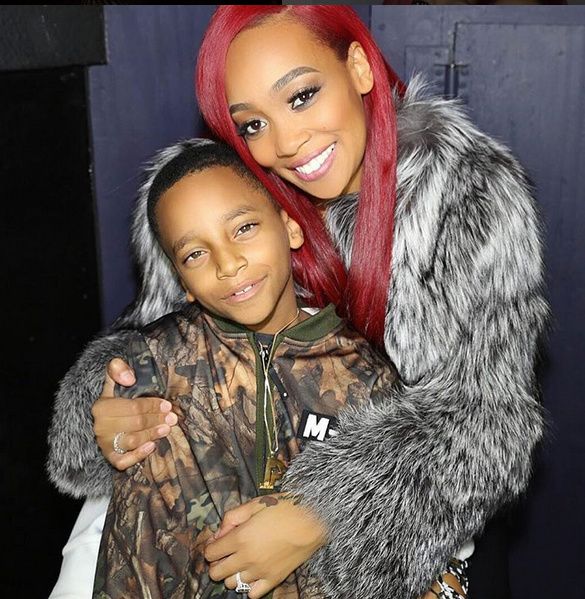 And of course, her mom came out to see her baby rock the stage.
She captioned, "This is the Queen of My Heart. The epitome of class & my number one supporter as long as I can remember ... Love U Momma... @beautyamazonmua & @cece_son got us together #ATLimHome #CenterStage #TheCodeREDexperienceTour" Twinsies!
After the show...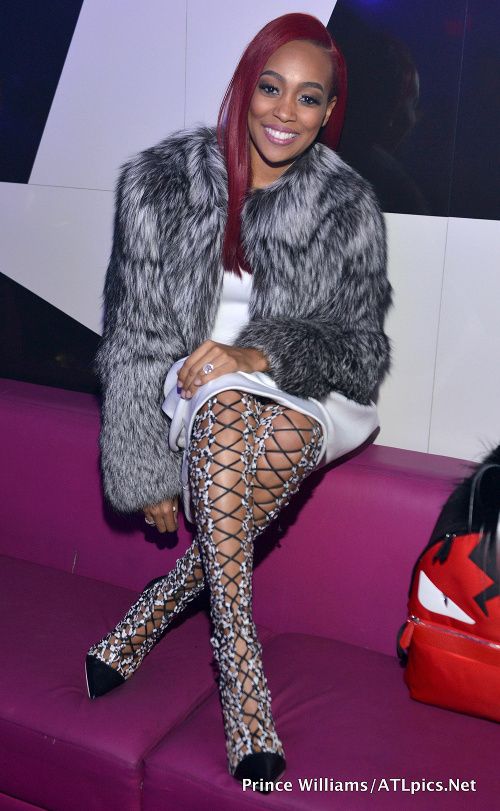 The GRAMMY winner slid to Gold Room to party it up with raptress Trina and superproducer Rico Love. HOT boots.  Loving this look.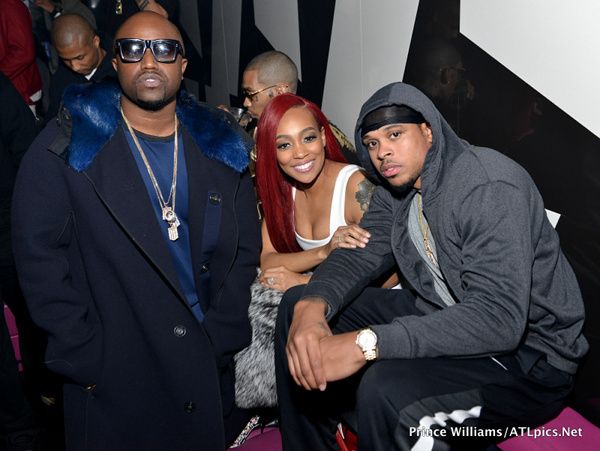 Moe's hubby Shannon Brown came out to party with his wife.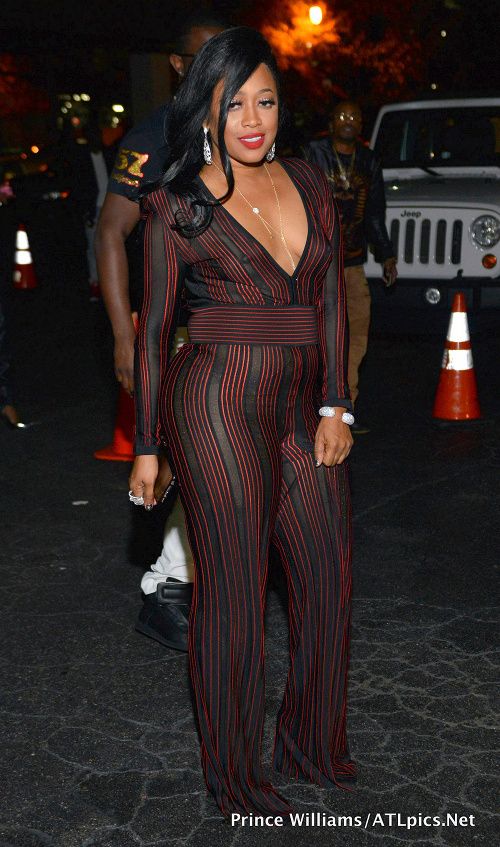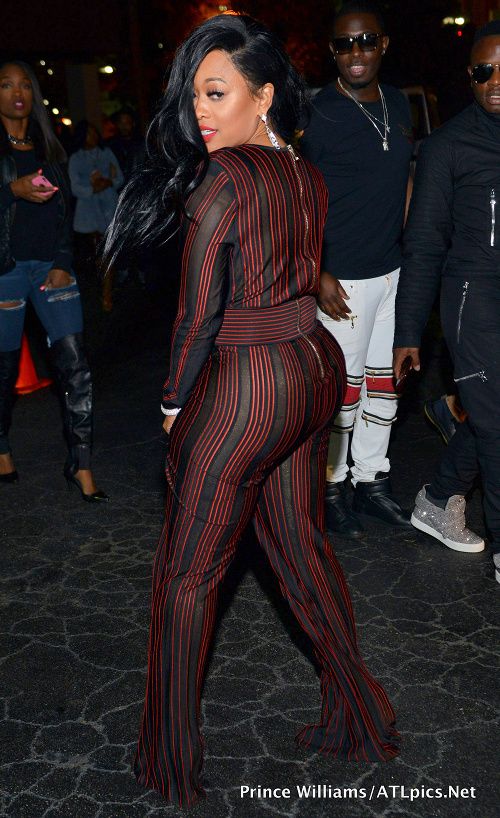 Trina showed off her "ass"ets in a red and black jumpsuit for her B'Day festivities.
Then the "Still Standing" singer hung out with the birthday peeps:
Fun times. Happy Birthday to the Baddest Chick and Rico!
Also...Monica just dropped a new single from her upcoming album titled "I Know." Take a listen below:
In other new music....
August Alsina is teasing his fans with two new tracks before the release of his sophomore album titled This Thing Called Life. The LP is now available for pre-order, so as a pre-album gift, he dropped "Been Around The World" featuring Chris Brown and "Dreamer."
August and Breezy croon about their extravagant lifestyles over the Knucklehead production that samples Diddy and Biggie's classic hit "Been Around The World." On "Dreamer" August sings about people wanting to make it make it big time being either a model or a drug dealer. Take a listen to both songs above and below.
The new LP is expected to drop December 11th.
Photos: ATLpics.net/Monica's IG/Missy's IG