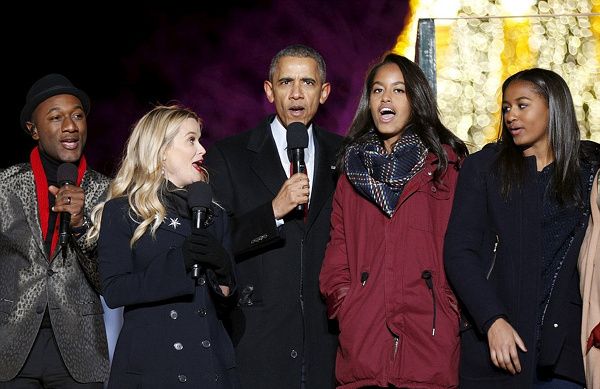 Our fave family, and fave sisters, got into the Christmas spirit last night at the National Tree Lighting ceremony at the White House.  Get the pics and video of our First Family having a blast inside...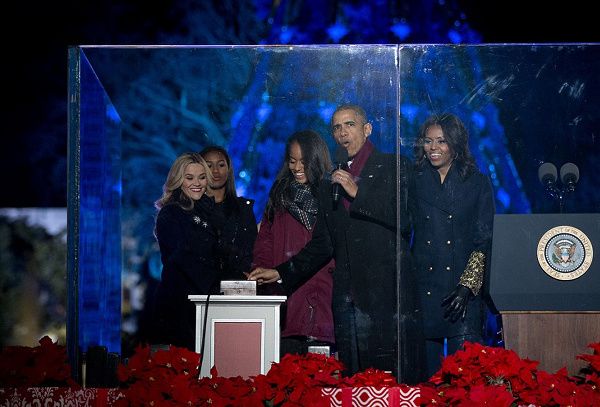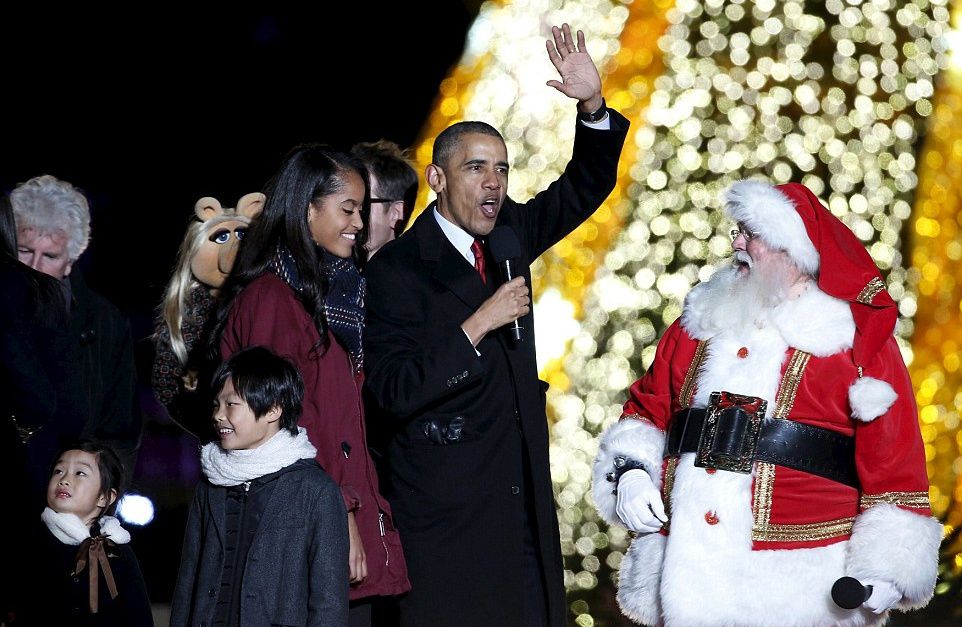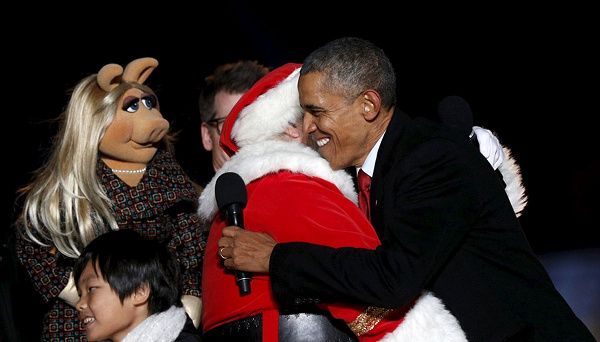 The Obamas broke out the Christmas songs as they celebrated the Christmas season with Santa, Reese Witherspoon and Aloe Blacc.   YBF Teens Sasha and Malia looked super cute as usual as they took the stage with their Presidential mom and dad and their grandmother Marian.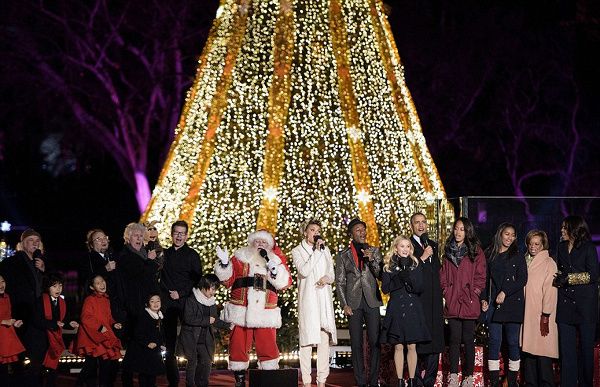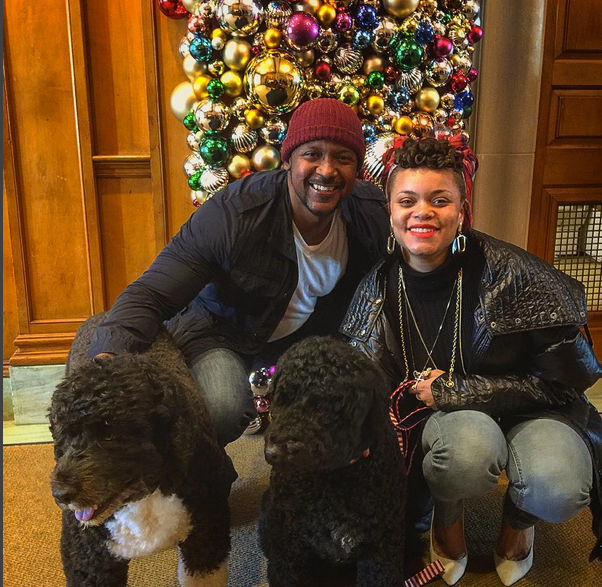 Singer Andra Day also performed before posing it up with her boyfriend Don Bowie and the First Dogs.  Then the fam left the stage and sat front row to watch the rest of the event: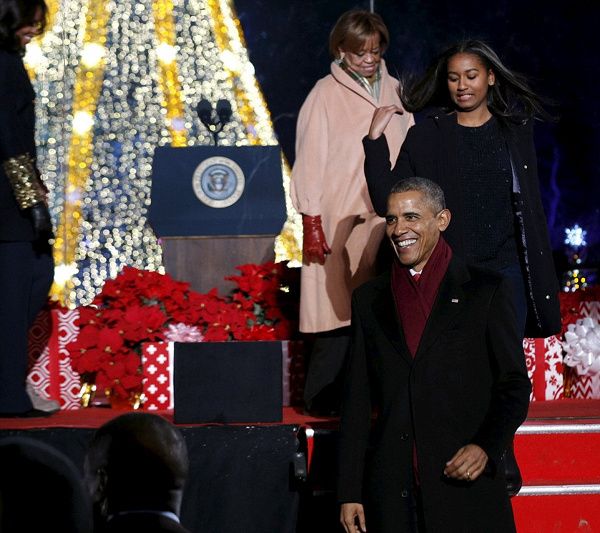 Gotta love a teen's 'unimpressed" face.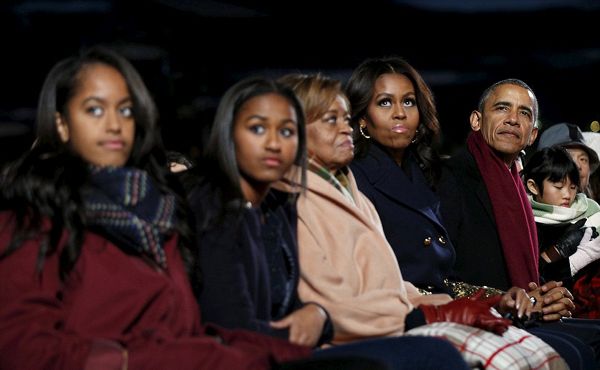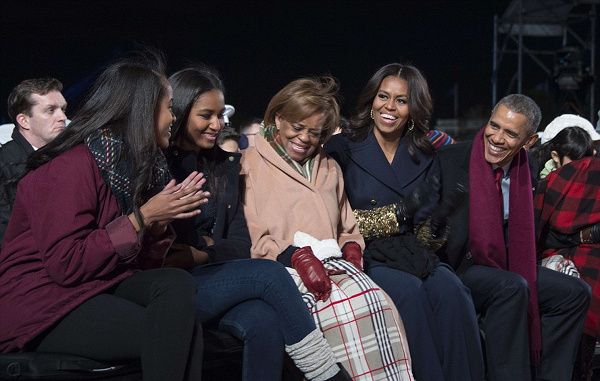 But the fam looked like they had fun afterall.
FLOTUS even broke out a Christmas book to read tot he kids with Miss Piggy.
Check out video below.  Sasha and Malia are such daddy's girls...and we love it:
By the way, FLOTUS has been in full on Holiday fab mode at the White House: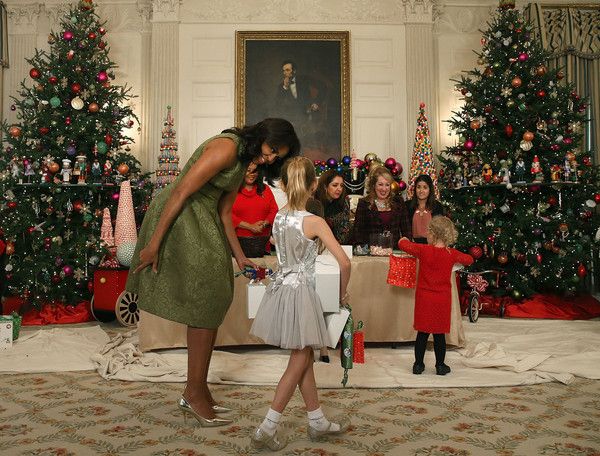 Yesterday, First Lady Michelle unveiled the White House's Christmas decorations for 2015, and the display is being called the most spectacular in the history of the presidential residence.
She looks gorgeous by the way: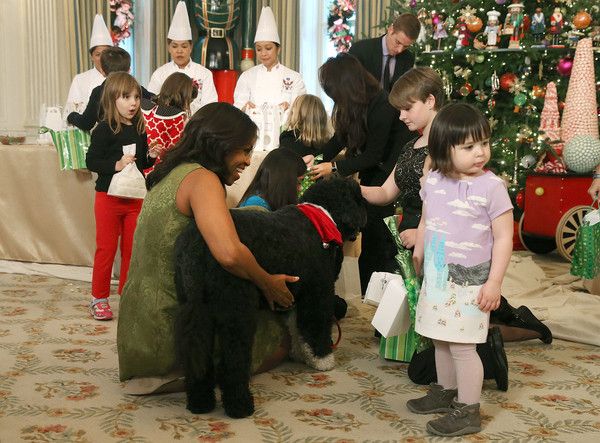 It looks like Bo, Sunny and the kiddies all approve.
Photos: Reuters/Getty/AP