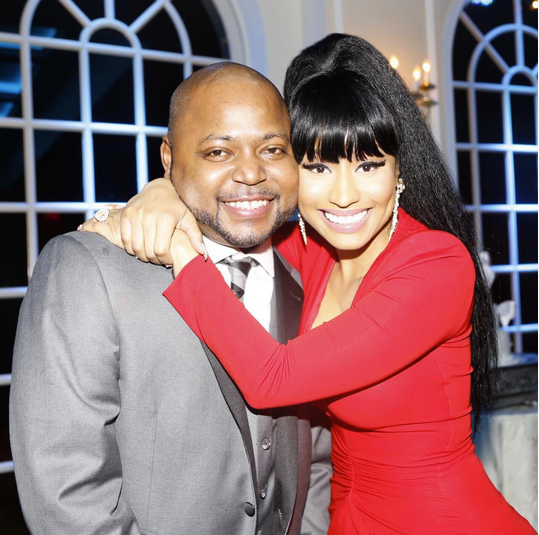 Just over three months ago, Nicki Minaj was all smiles at her brother Jelani Miraj's wedding.  Today, Jelani has been charged with the rape of a 12-year-old.  Details inside...
In a shocking report today, Long Island PD confirms 37-year-old Jelanie Miraj, brother to rap star Nicki Minaj, has been charged with the rape of a 12-year-old child.
He was recently arrested nd taken to Nassau County Jail.  He then posted $100,000 bail after his arraignment on Thursday.
Newsday first reported the case, but with no details aurrounding the incident.
According to the Daily News, Jelani's victim is "someone he had access to."
We've also learned that the actual police report is highly edited, which raises questions about whether the victim is a family member.
Nicki has remained silent about the ordeal, but her fans have not.  Her social media accounts are currently being lit up by angry fans who are upset about the news and are now hurling insults her way.
Jelani is due back in court on December 9th.  We'll keep you updated....
Photo: Nicki's IG